If you think watching your baby go off to kindergarten is hard, imagine sending them off to college or university.
No, wait—don't imagine it. Take deep breaths.
It's exciting but nerve-wracking sending your child out into the world on their own. Making sure they are prepared can help. But what do they need anyway? Here's a checklist to make sure you have the essentials.
Click here for a printable dorm checklist!
BEDROOM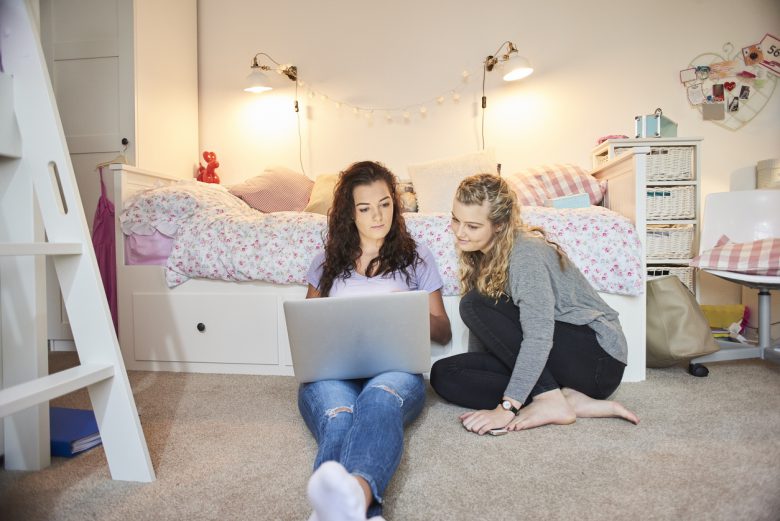 Studying, sleeping, hosting—you'll be spending a lot of time here, so get cozy. 
– Bed linen
Get some cute sheets, a comfy bedspread, and a good pillow to support that brain as it grows with knowledge. A mattress protector isn't a bad idea either.
– Clothes hangers
Neaten up their closet with plenty of hangers.
– Desk lamp
Save your babies eyeballs when they're churning out their last-minute paper on feminist theory. We love this neon IKEA desk lamp ($14.99)—and yes, there will be many IKEA runs in your near future.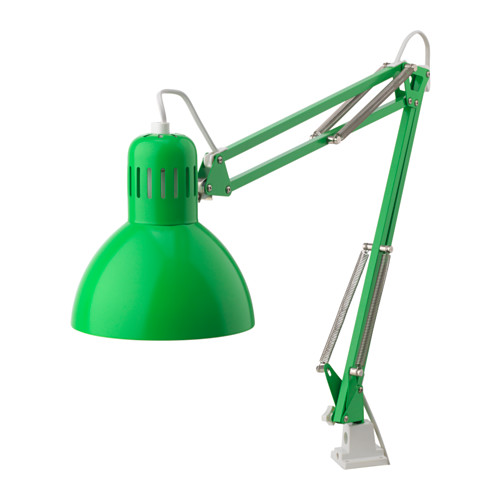 – TV
Not absolutely essential (especially if they use their laptop for most viewing) but a good idea if you have a spare or don't have a communal area.
– Storage options
Versatile storage or space saver items are a hot commodity. Raising the bed on risers or milk crates create much needed extra storage space.
– Alarm clock
This, in addition to their phone alarm, isn't a bad plan (those 8 am classes are brutal.)
– Fan
This is a must if the dorm is not air conditioned.
– Photographs
Add a little personality to their room with a favourite poster or print. Or keep homesickness at bay with a photo of the pet dog.
KITCHEN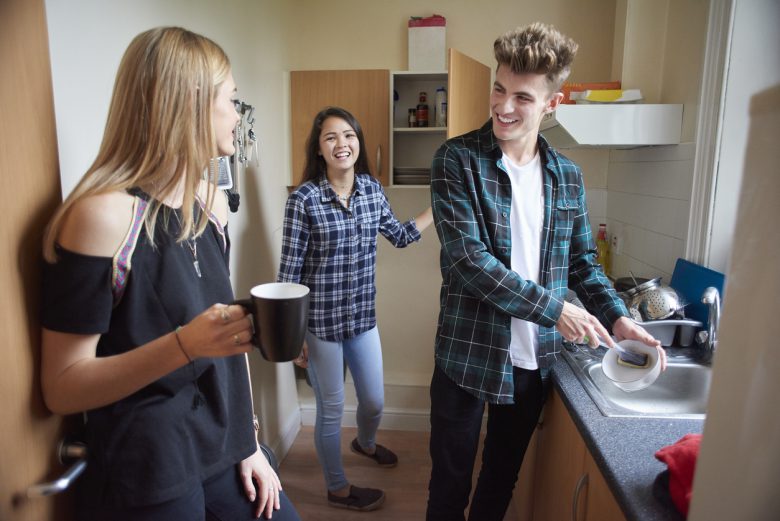 Generally speaking, you can bring or rent a room fridge (worth the investment) and there should be a microwave in the common area, so make sure they have microwavable dishes and dish soap as well.
– Utensils, mug, plates, and bowls
Get them a few extras so they have spares when they're entertaining (and when mom and dad come to stay).
– Cutlery
They'll lose knives and forks, loan them out or leave them to fester unwashed. Invest in this 20 piece pack from Canadian Tire ($29.99) and it should last them until Christmas.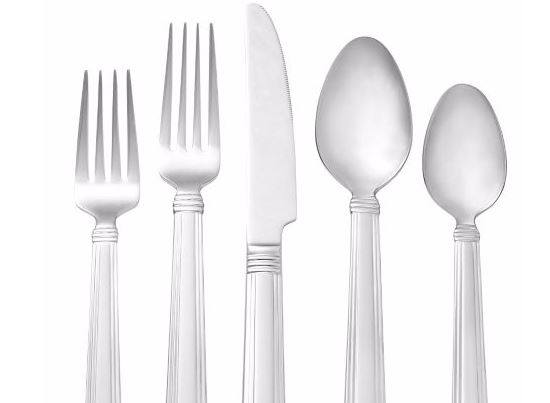 – Dish towels and dish soap
They'll make more friends (read: fewer enemies) if they do the washing up once in a while.
– Snacks
Some dorm kitchens might be locked after dark, so having a stash of granola bars will come in handy.
LAUNDRY STUFF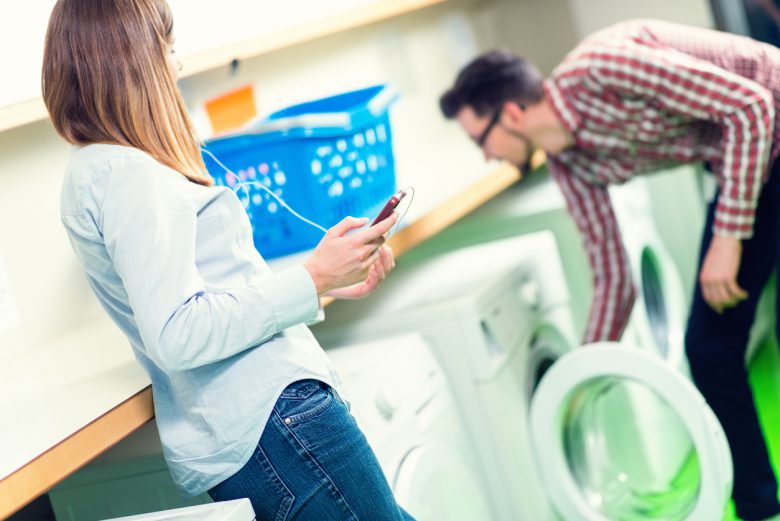 Sorry, kids, time to wash your own stinky socks.
– Laundry basket
A large hamper or basket with wheels will help ease the trek to and from the laundry room like this one from Bed, Bath & Beyond ($49.99).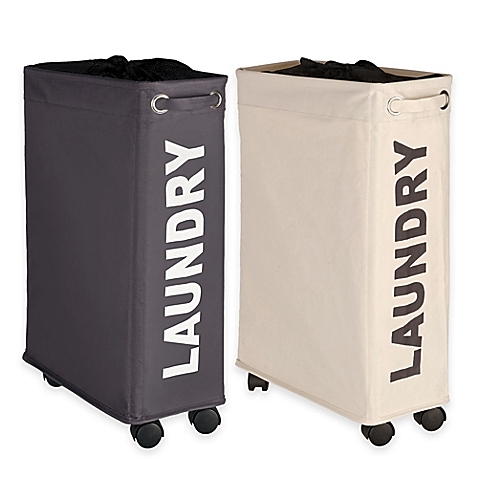 – Laundry detergent
Pods are great for throwing in the washing machine when they really needed to do laundry (like, three days ago). Fabric softener is also a good idea if they want their laundry to smell like home.
– Iron
If they happen to be one of those students who always remembers to get their clothes and fold them immediately, great for them. Otherwise, an iron might come in handy (especially if they need smarter clothes for their job).
BATHROOM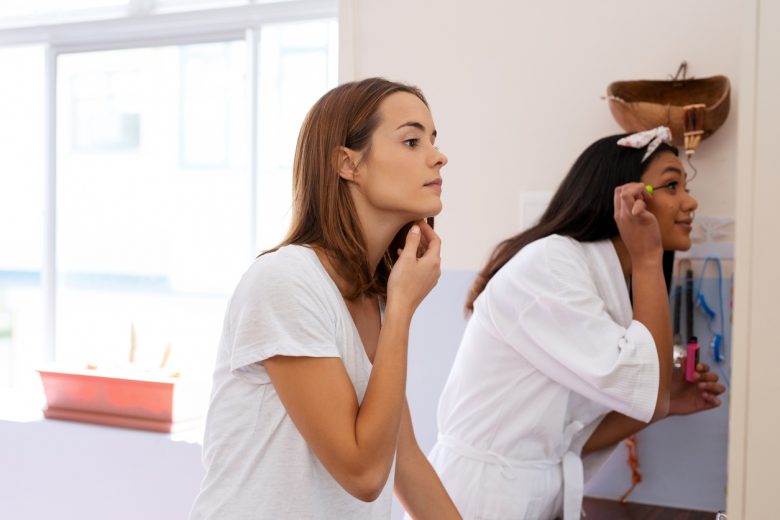 The bathroom will almost certainly be communal, so this stuff is important.
– Bathrobe
A bathrobe will make getting back to their room after a shower less awkward.
– Towels x 2
These are a must and two sets mean they don't have to do laundry as often.
– Shower shoes or flip flops
These are definitely recommended for communal bathroom living.
– Razor
Don't forget a good razor! You want their transition to higher education to be as smooth as possible (see what I did there?) You really can't go wrong with Gillette, and we love their Fusion ProShield 2 in 1 Shaving Foam ($3.97) and ProShield Razor ($14.97), which lubricates before and after the shave. Perfect for shaving newbs.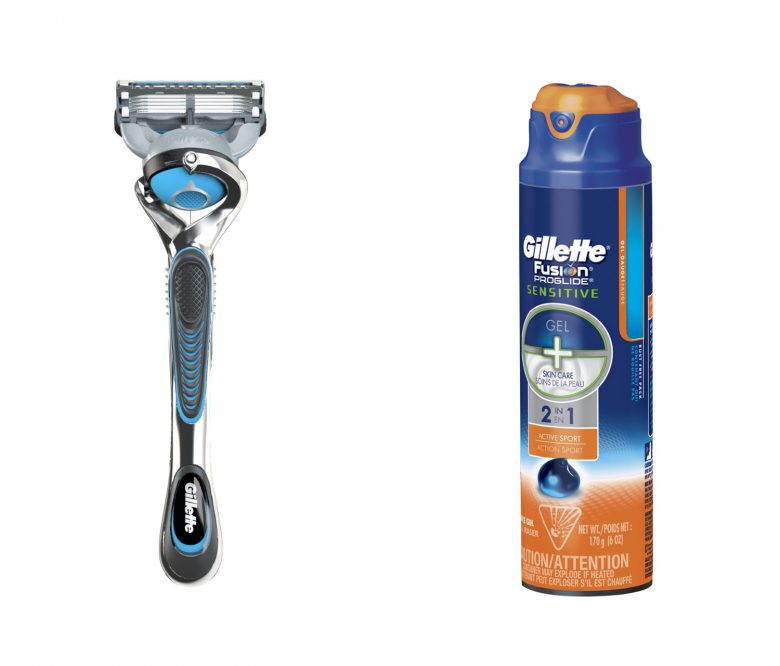 – Toiletries and caddy
Remember the basics like shampoo, toothbrush, etc., and grab a cheap basket or caddy to lug them back and forth.
– Hand soap
If they want to be a dorm-hero, pick up some nice hand soap to leave in the bathroom for everyone to use (antibacterial is especially handy for contact lenses wearers).
OFFICE SUPPLIES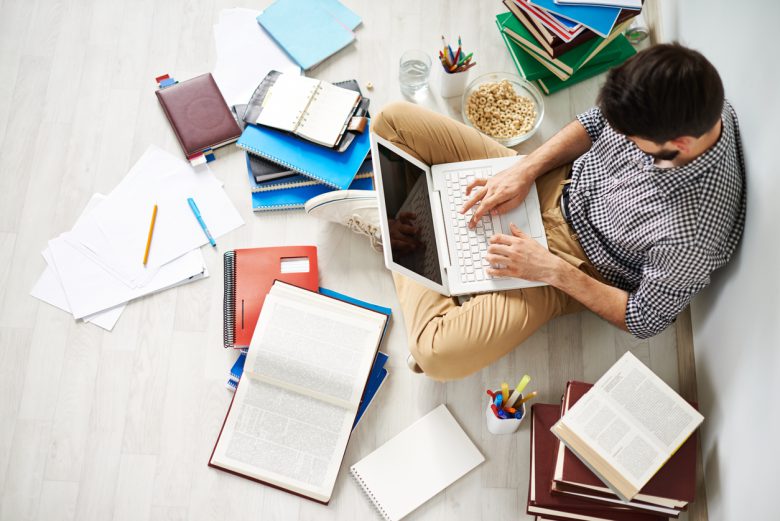 As amazing as dorm life is, it is still school after all.
– Stationary
Get lots of pens, then get a few more, because pens cannot be contained. Binders, lined paper, a clipboard, stapler, 3 hole punch, it's all pretty similar to high school. In my day, note-taking in class was done by hand, but as I am old as dirt, definitely look into their electronic note-taking preferences.
– Power bar
There will never be enough outlets (or the existing ones will be positioned annoyingly out of reach behind the closet). Invest in one of these from Home Depot ($22.36) and your kid will thank you (or at least have enough battery to FaceTime you).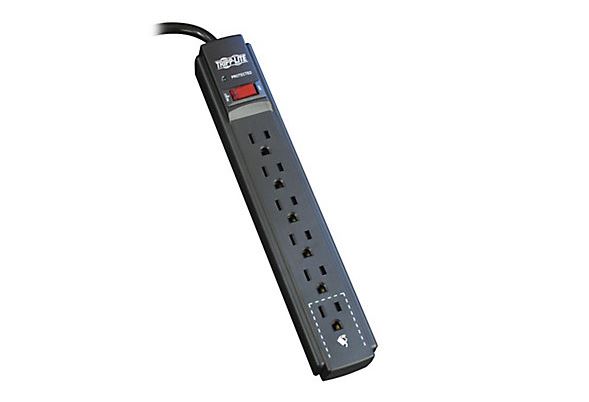 – Chargers
Bring spare phone and/or device chargers as well. Even if they aren't caught without a charger at a very inopportune time, they know someone who will be.
– Laptop
If they don't already have one, they'll need a laptop for work projects, "research" and those all important Facebook updates.
PERSONAL ITEMS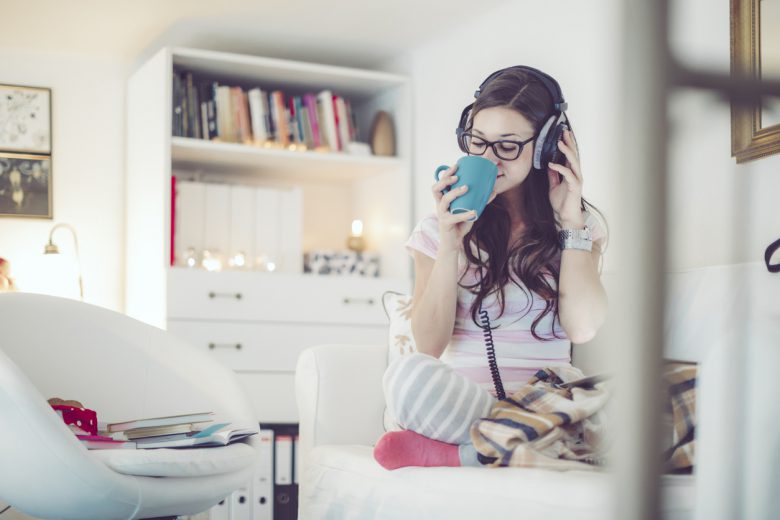 These little touches will make their new environment feel like home in no time. 
– PJs
Comfy pajamas that can be seen in public are important. It's a fact that dorm students spend 78% of their time in PJs (a fact I just made up, but still, trust me, it's important.) By about week two, the dorm becomes one giant pajama party. Slippers are also handy.
– Whiteboard
A whiteboard on the door is fun for leaving messages or letting people know if they are in or out. This dry-erase board from Staples ($13.59) comes in a variety of colours.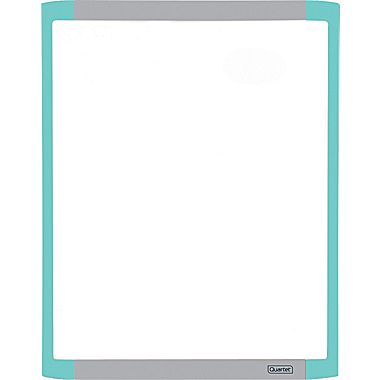 – Non-flimsy footwear
A good pair of walking shoes helps with long treks across campus (and walks home from the pub, shhh.)
– Earplugs or headphones
These are useful because bass and voices travel in dorms.
– A lanyard
As someone who has lost my keys, and as a Resident Assistant who had to get emergency keys for people who lost theirs, take it from me, they will want their keys literally hanging on their body.
FIRST AID AND MEDICATION
A small first aid kit and some common medications like pain relievers and fever reducers are prudent, as well as ensuring easy access to prescription medication refills, and insurance info. Grab some hand sanitizer too, because people are gross.
PROPER ID
This is a big one! I thought I could use my health card as ID when I started school, and I was WRONG. This caused me some issues. Whether your child is of legal drinking age or not, make sure they have enough ID to prove their identity in various situations that could come up.
NICE-TO-HAVE
Those are the essentials! Now you know what they need. Doesn't feel like enough, does it? In case you are just bursting at the seams to do more, here are a few ways to make your college or university student's day:
Buy them bulk convenient food that is easy to grab and go. 30 granola bars? Awesome.
Pick up a gift card to a local restaurant. Dinner out with friends is a nice treat.
Send them mail. Any mail. Students live for snail mail.
Offer to do their laundry, or allow them to do it at your place. As a bonus, this will encourage them to come home more often! Free laundry, heck yeah!
Take them out to lunch. They miss you (and real food) more than they let on.
Sneak a box filled with little notes of encouragement into their stuff. There will be times they need to hear a pep talk from Mom or Dad but won't want to call and ask for it.
Candy. Just candy. Full stop.
Let them know you have their back, and you are confident in the adult they have become. Let them know it's okay to feel overwhelmed too.
Good luck, parents of new adults! You got this. They got this. You are all more prepared than you think.
Click here for a printable dorm checklist!