Holiday shopping can be stressful for some of us. Stepping into my nearby mall on any given weekend requires careful planning on my part. It's not a time to browse with a latte in hand, if you know what I mean! I definitely have a budget in mind for each person on my list. I've done my research and try hard to stick to my list (okay, I may sway a bit and nab a great deal for me if I spot something). I also know that I don't have to go to the mall for every purchase. Timing is everything and if you're keeping an eye on deals for Black Friday or Cyber Monday  you know you can get that information from your favourite retailers directly from your smartphones.
So, staying on top of your holiday shopping is a must! Here are some of my favourite shopping apps—some will keep you organized and some are fabulous at helping with ideas for those hard to buy for people on your list. And of course, you can shop directly from your phone and avoid the long line ups at the mall!
TGI BLACK FRIDAY: (Universal, free) Get the 2014 Black Friday ad leaks first on your iPhone and iPad. You can make a shopping list, get coupons and price compare.
BLACK FRIDAY SHOPPING: (Universal, free) Bring the latest ads to your IOS device as soon as they break. Pin deals and get the lowest prices on items on your gift list.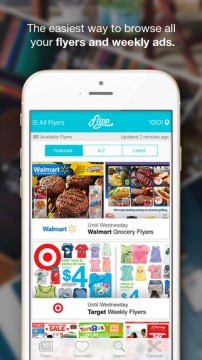 GIFT PLAN: (Universal app $0.99) Need help with your holiday gifting list? Enter gift ideas, create budgets and set notifications to keep your holiday shopping on track.
GRID: (Universal app, free) Keeps your shopping organized. Compile notes, pictures, people and places in your own way.
GNEO: (Universal, $4.99) This productivity app helps you take action with your to-do list by prioritizing all the things you need to get done.
30/30: (Universal, free) This simple, attractive and useful app helps you get stuff done. Set up a list of tasks, lenght of time for each and when you start the timer. It will tell you when you need to move onto the next task.
FLIPP: (Universal, free) Offers an easy way to browse weekly ads and flyers with many retailers. Qucily serach the items you need, highlight the best deals and clip items straight to your shopping list.
SNIPSNAP: (Universal, Free) Never forget a coupon at home again! This app has the biggest collection of in-store coupons.
RETAILERS WITH GREAT SHOPPING APPS: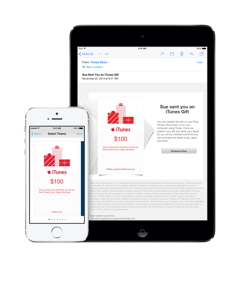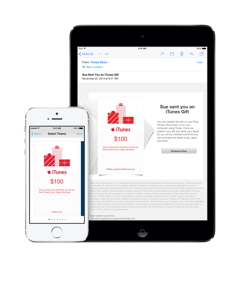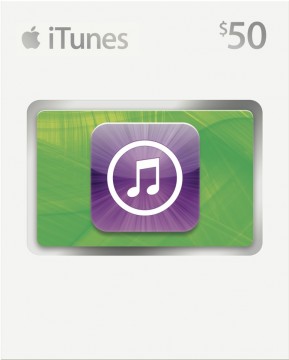 iTunes Gifts: For the person who has everything, there are endless possibilities at iTunes gifts. Send a monetary amount in a variety of denominations via email and your gift recipient can choose what they love from songs, apps, books, movies, TV shows through the iTunes Store, App Stre, iBook Store or Mac App Store. You can send the gift notification immediately or schedule it to arrive Christmas morning! Shop the APPLE STORE app for products and accessories that will definitely have your family and friends thanking you. You can also read reviews and browse trending products.
DISNEY STORE: (Universal, free) Okay, we all know that anything Frozen will be HOT for kids this holiday season, you may not want to be "frozen"  in line at the store. Check out the largest selection of authentic Disney products with the official app. You can shop and share!
ETSY: (Universal, free) Discover over 17 million unique items from 800,000 artisans and sellers from around the world. Etsy's inspiring collection of mostly hand-made items are always a hit.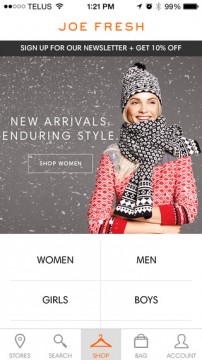 JOE FRESH: (iOS exclusive) nab the hottest styles of the season from this stylish and affordable Canadian Company. From kids to adults the app offers the latest trends and access to new sales and promotions all from your iPhone.
BLACKS Photo: (Universal, free) want to do something a little more personal (but, okay you're panicked and feeling like you're running out of time)?  BLACKS Photography has the perfect app that allows you to order your holiday cards, customized gifts like calendars, order prints with this very user friendly app. Not everything that is offered for custom order in store is there, but there's enough to make you look like a rock star in grandma's eyes.  In a pinch, you'll get what you need ordered directly off your mobile device and ready to pick up at your nearest store.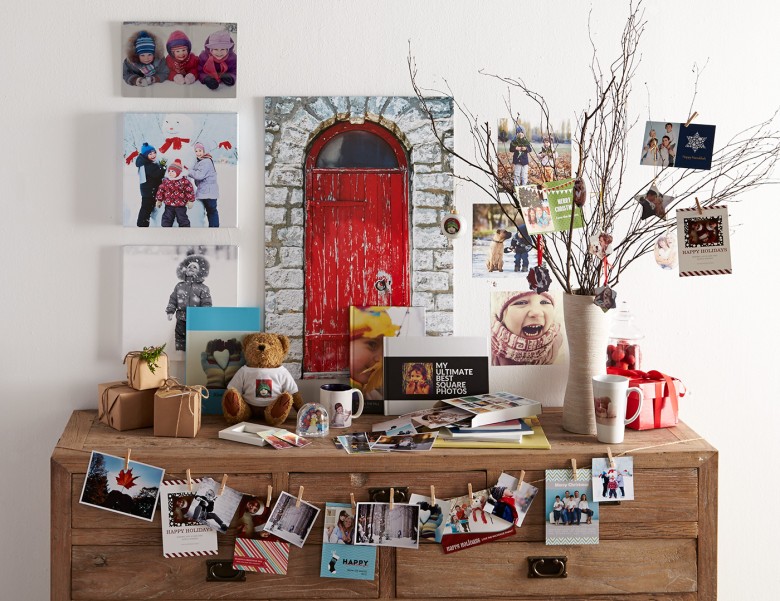 GIFTAGRAM: (Universal, free). I've been using this app since it launched and it's been a saviour. Carefully "curated" gift items are included in this library of tasteful gifts from local boutiques, premium brands and exclusive experiences. They take care of the shipping to your recipient and will contact them directly to confirm address and delivery date.
FRANK & OAK: (Universal, free) this is premium style shopping made easy! This is a simple way to shop the latest styles for men.
MEC: (Universal, free) for the outdoorsy people in your life. Known for their quality of goods from camping to rock-climbing gear and the best backpacks and outdoor wear, MEC has everything for your outdoor activities.