Written by Natalie Ast
Start off your new year's resolutions with some new workout activities that will get you motivated to get your blood pumping.
High Intensity Interval Training
HIIT workouts involve short bursts of intense exercise, followed by a short period of rest. The workout is great for busy moms, because it can be only 30 minutes long, and can be done at home or in the gym. Popular at-home DVDs like P90X or crossfit programs make this workout easy to pick up, and the results are definitely there, however you need to know your limits to avoid injuries.
Pound
For a crazy cardio workout set to music, Pound uses weighted drumsticks with pilates and other movements with constant drumming. If you've ever caught yourself shaking your head to the beat, this infectious workout is for you!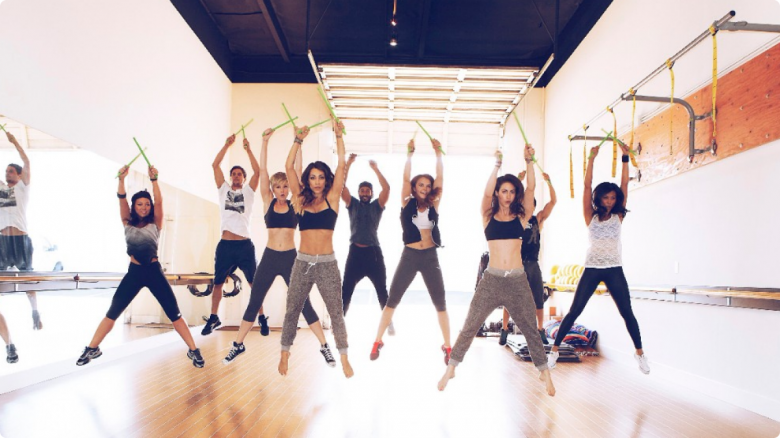 Ropes Gone Wild
This workout uses weighted ribbons, similar to those of a rhythmic gymnast. A great core and arm workout, you'll find yourself improving your coordination while working out your whole body.
Barre
Barre classes took over 2014, infusing ballet with pilates, cardio and weight training. This trend is here to stay, so in 2015, get yourself to a barre class or a beginner's ballet class to gain perfect body alignment, posture and grace, all while toning your legs and glutes!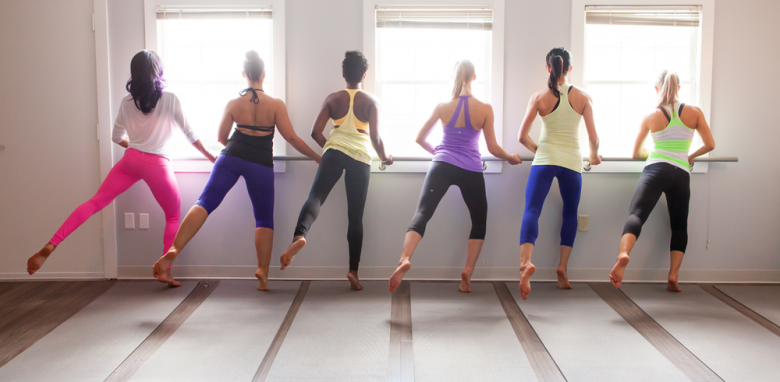 Image: Lucie Wicker/Barre & Soul
Rowing
One of the rising stars in trendy workouts are rowing classes. You can benefit from the group training aspect like a spin class, or go to your local gym and spend some time on the rowing machine. This full body workout is intense, but low impact, which is great if you're prone to injuries.
Body Weight Training
This classic workout topped this list of the American College of Sports Medicine fitness trend survey for 2015. For new inspiration, look up one-song workouts with weights for a fun way to break a sweat.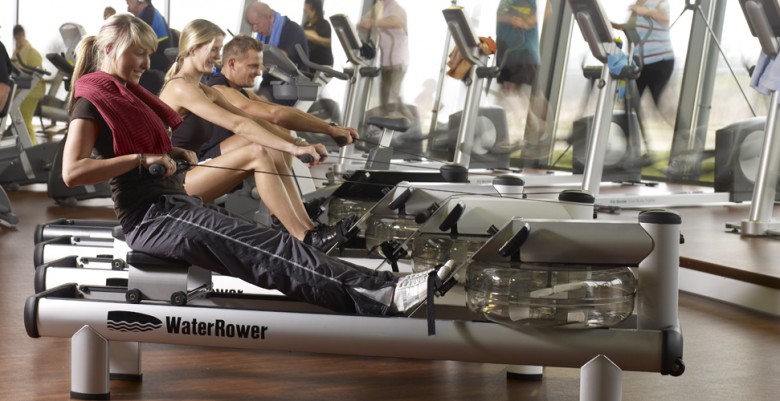 Animal Flow
A new take on yoga, acrobatics and breakdancing, you'll be on all fours, getting in touch with your primal side. The workout might seem a little silly, but you'll be using all your muscles while staying low to the ground for a serious burn.