We were pretty excited to find out that Nintendo will be releasing their newest game, YO-KAI WATCH 2, on September 30. Yes, the little rascal Yo-kai are back—and to celebrate, some "Very Important Families" will be invited to get in on the action and get a sneak peek of the highly anticipated release at a special launch event in Toronto. How can you score an invite? Hang on until the end for details…
On Saturday, September 24, Nintendo of Canada will host the YO-KAI WATCH 2 Event in Toronto, ON. Kids of all ages will get to experience the all-new YO-KAI WATCH 2: Bony Spirits and YO-KAI WATCH 2: Fleshy Souls video game for the Nintendo 3DS family of systems before anyone else. Those in attendance will also be the first to see all the cool YO-KAI WATCH toys from Hasbro before they hit the store shelves. In addition, they'll be showing the first episode of the YO-KAI WATCH Season 2 series before it airs on Teletoon. That's a lot of firsts!
There's lots of other fun stuff happening as well, including fun character appearances and face painting at the event. Here are the event details:
Date: Saturday, September 24, 2016
Time: 12pm-4pm
Location: 99 Sudbury St., Toronto, ON)
Find out more information here!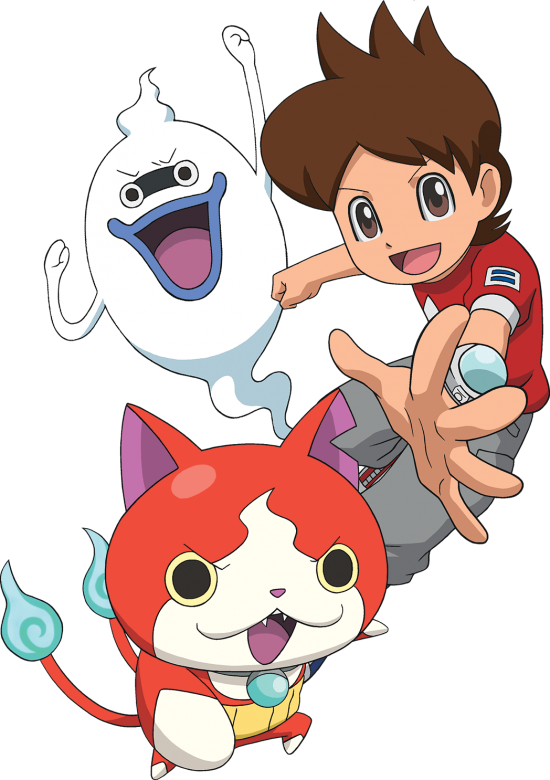 The first YO-KAI WATCH game launched in 2015 here in North America after selling millions of copies in Japan. The wildly popular game follows a boy named Nate or a girl named Katie (player's can choose or customize their name) who is often teased by friends about being boring and average. But they don't know about the amazing adventures in the unseen world of the fun (and sometimes mischievous) Yo-kai. As you explore the YO-KAI world, you can make friends with them and form your own dream team. Together you can conquer many challenges. Yo-kai themselves each have a special skill (I like the one that eats scary dreams) and the first game had over 200 hidden Yo-kai to discover.
By the way, classic Yo-kai were created with ancient history folklore in mind. Kyryn, who looks part dragon and part lion, is a sacred being that protects all living things. Pretty cool! There are also some funny ones you'll encounter. I won't give it away! It's a lot of fun to call upon our Yo-kai when we need their help in the game and what we love about this game is that you play it right on your Nintendo 3DS. Now we can't wait to get our hands on the new game and see what's different! Click here to find out more.
CONTEST: We're so excited to be giving away 20 V.I.F. (Very Important Family) Passes to the exclusive YO-KAI WATCH 2 Event in Toronto! To enter, simply tell us why your family loves YO-KAI WATCH!
Make sure you follow along on Twitter #YOKAIWATCH2 #Toronto for fun updates!
Game is rated E 10+ for Everyone.