Ryan Reynolds, starring in the upcoming superhero film, Deadpool, was on the cover of  Men's Health March issue. He opened up about how fatherhood has changed him and the recent passing of his father from Parkinson's Disease.
Reynolds and his wife Gossip Girl star Blake Lively have a one-year-old daughter named James.
Ryan spoke about his family life off-screen and what it was like being a first time father. He made sure to cover the good, the bad and the ugly.
"During those first six months, it's amazing that you find a way to keep going. Just the lack of sleep and the hallucinations. F–k peyote. You want to trip balls? Have a kid and see what it's like to be awake for a month straight. You'll have moments where you're like, 'Did I really ride a unicorn to work? I'm pretty sure I didn't, but I don't know. Was Willie Nelson cradling my testicles this morning? It probably wasn't him, but let me check his tour schedule just to be sure.'"
Finding your groove in the first few months home from the hospital can be difficult for any parent. He even added that he has a tendency to worry. "I still check on her in the middle of the night and put my fingers under her nose just to make sure she's still breathing. Is that insane? I feel like it might be a little bit insane."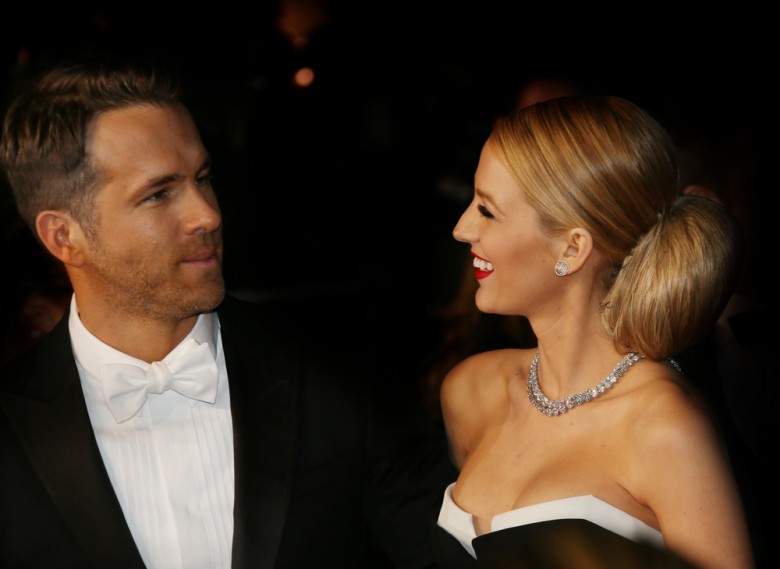 The Canadian actor also opened up about losing his father James to Parkinson's Disease in the fall of 2015.
"We had a deeply complicated relationship, and it leaves behind some questions that are still being answered. Not just about him but, you know… how I'm trying to get better at being a dad and a husband and a man."
Reynolds spoke about how he was grieving the loss of his father and how his character in Deadpool has, in some way, helped him.
"I understand the idea of filtering pain through a prism of comedy. I think this character does that quite well … He wakes up in the morning exclusively to annoy everyone around him. But for your average civilian like me, I think there's something really relatable about that idea, that there's something to be learned by taking life a little less seriously."
For Reynolds, his father's last moments with his family were light hearted.
"We were all in there together, me and my brothers, just joking with him. And of course we end up busting each other's chops. I recommended that the doctor raise Dad's dose of Dilaudid in order to make my other brother more tolerable. It wasn't a bad way to go. If I could have the same death as my father, I would do it right now." He said.
We are glad that he has been able to find the positive in one of the hardest situations imaginable, and that he has James and Blake by his side.