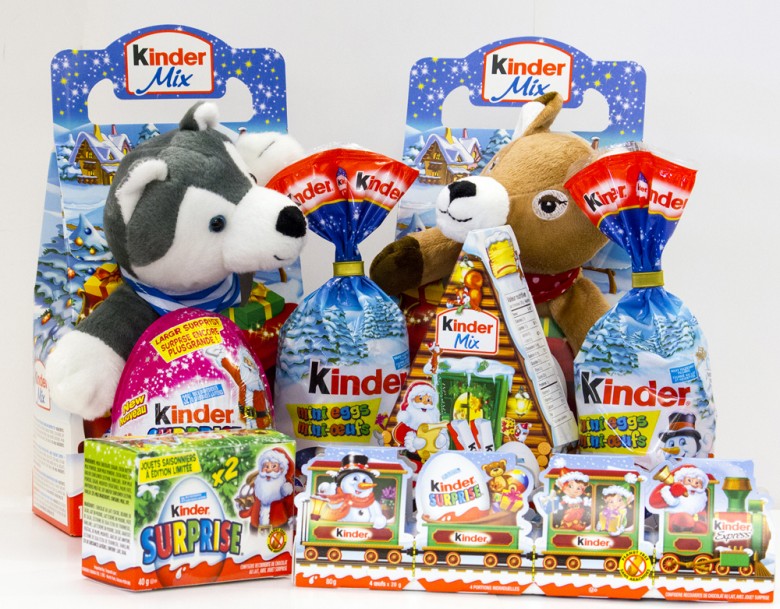 Contest is now closed, thank you for entering!
What kid in the world doesn't love a Kinder Surprise? You get chocolate and a toy, the perfect match!
Enter for your chance to win a Kinder Surprise prize pack full of awesome Kinder chocolates and toys. You'll get:
2 Kinder Mix Plush (One husky and one reindeer)
Kinder Surprise Christmas Egg in the new Pink collection
Kinder Surprise Christmas Train
Kinder Mix Christmas Chalet
Kinder Surprise Christmas Box
Kinder Mini Eggs
Please read the rules and regulations before entering.