There's something about garlands that are just so cheerful! They can be so simple to make, yet add a whole lot of festivity to your home. I created a vertical garland made out of hearts cut out of the pages of magazines, taped to strands of twine. Sounds simple enough, right? Read on for the step-by-step instructions for this craft you can do with your kids using materials you most likely have in the house. This is a super fun and easy way to get ready for Valentine's Day with your kids and, best of all, it's free!
Materials
Heart template
Scissors
Magazines
Twine
Tape
Marker (not pictured)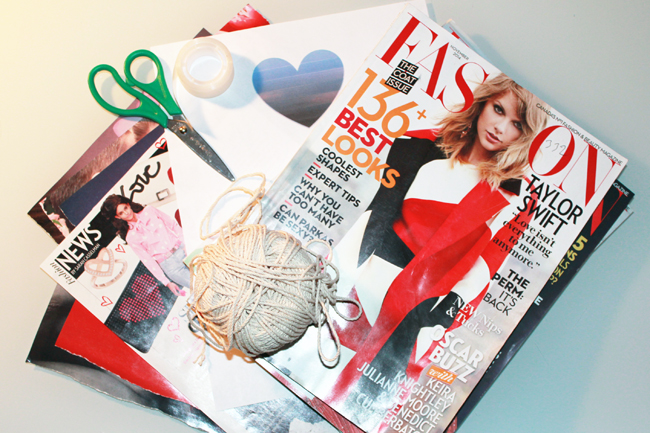 Directions
This is the fun part! Go through the pages of magazines, ripping out pages with colours or pictures you want to use.
I created a heart template on Microsoft Word by using the "Insert Shape" tool, selecting a heart and dragging it into my preferred shape.
Cut out and trace the heart onto the magazine pages using a marker. I traced out 45 hearts.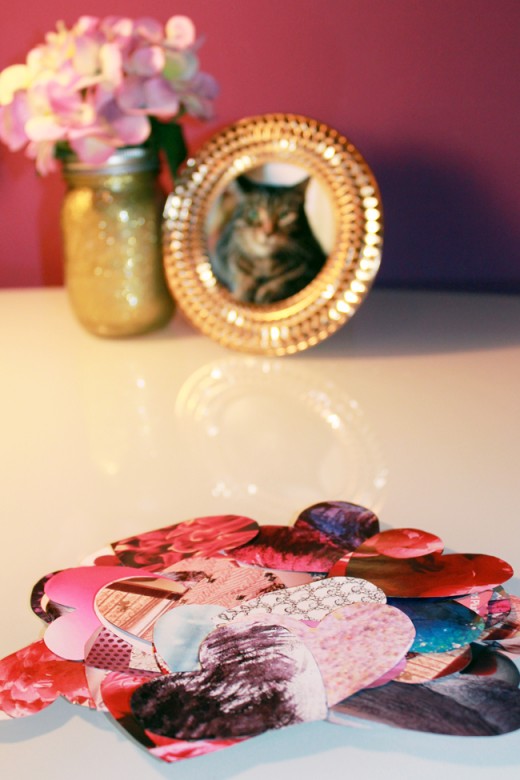 Cut out the hearts from the magazine pages, cutting within the outline. This is the most time consuming step, so make it fun by helping your little one out with the cutting while listening to some of your favourite songs together.
Measure out the length of twine that you will need for each strand. I cut 5 strands, each about 40 inches in length.
Arrange your hearts along the strands.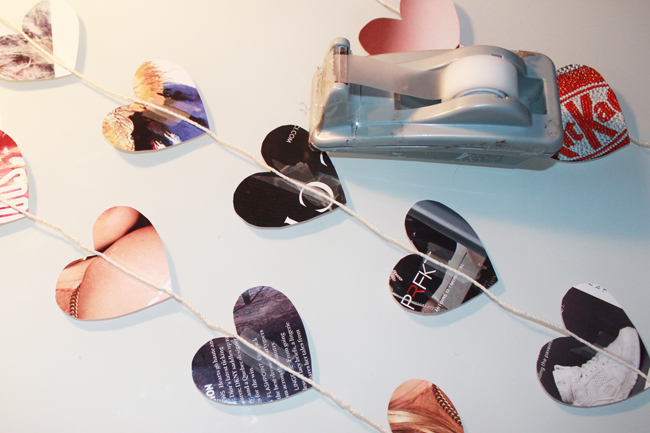 Starting from the bottom of a strand, tape the twine to the back of the heart, applying the tape vertically. Continue taping hearts to the twine, spacing them out about 2 inches apart (You don't need to be too precise—I simply measured out 3 finger spaces in between).
Now, you're ready to hang your garlands! I hung mine with tape at my bedroom window, but you can hang yours wherever you want, whether it's in a doorway, on the wall or from the ceiling. Happy crafting!