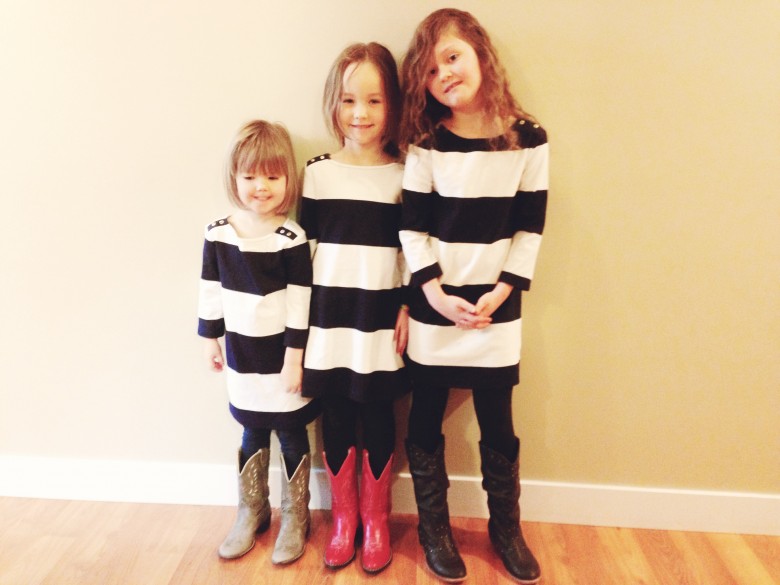 A while back, my husband was combing an old external hard drive for a photo he needed and together we ended up falling down the rabbit hole of old pictures and video archives.
There was so much footage of our older girls as tiny babies, cooing and gurgling and being all floppy and somehow not quite as cute as I recalled them being at one month old. Then there were countless clips of them as older babies and toddlers and I marveled at how much they have changed since then. The craziest thing is that I remember so little of those early baby stages, and if I hadn't of taken those videos I think I would have forever lost the memory of that exhausting blur of years. Steve and I both looked at each other and kind of shook our heads like, "how on EARTH did we get through that?!"
The sleepless nights years, the insane hours he was working through it all, the night terrors, the daily dozen temper tantrums, the weariness. We both agree that parenting has been way, waaay harder than either of us ever imagined it would be.
That being said, I really feel like we are entering a new stage of life with our kids, having left the diapers and soothers and strollers behind. And it's pretty awesome.
I can't say I miss those early days. They were precious and fleeting and beautiful but I was just too tired and nearly-dead to really enjoy them.
What about you? Would you go back if you could?