This article has been brought to you by InterContinental Hotels Group (IHG®), one of the world's leading hotel companies. Present in nearly 100 countries, IHG® has 168 million guests staying in 726,876 rooms in more than 5,000 hotels per year and values comfort, quality, and adventures for families.
St. John's, the capital city of Newfoundland and Labrador, has a rugged charm that tugs at your heart. As the oldest city in North America, St. John's holds an astounding amount of history in its winding roads and hills. For visitors, it can be a bit daunting (what's Jellybean Row and why is everyone talking about George Street?). After you've booked your IHG® hotel in St. John's, plan out your trip with these top tours to immerse yourself in the rich culture of your destination.
Boyle Tours
Dressed to the nines and capped with a black bowler hat, Newfoundland native Michael Boyle offers a walk through old downtown St. John's with an outpouring of historical knowledge. Boyle's tour is a wonderful place to start for people who do not know the area and want to get acquainted while being entertained by a local storyteller. Known to link the past to present in an engaging manner, this walking tour will lead to many questions about the area, follow by informed answers from the enthusiastic Mr. Boyle.
Dee Jay Charters Boat Tours
2016 marks a special year for Dee Jay Charters. This year, they celebrate their 26th year in business, making the tour company the oldest tour boat business in St. John's. The boat departs from downtown at Pier 6 and around Quidi Vidi village. You'll also have the opportunity to head to the most easterly point in North America, Cape Spear. The vessel, called the Shanadithi II, features a spacious, relaxing deck for tourists to spot whales, birds, puffins, and more.
McCarthy's Party St. John's Tour
Spend 3 hours with the expert staff of McCarthy's Party for a feeling of guaranteed familiarity with St. John's. They'll drive you through Cape Spear, stopping to look at whales and WWII paraphernalia at the famous lighthouse. You'll also get a chance to visit North America's oldest colony, Signal Hill, Quidi Vidi village, the Roman Catholic Cathedral, and more. McCarty's Party also offers tours of the outports of the Atlantic Coast, Conception Bay, Colony and Avalon, Bird Island, and customizable routes.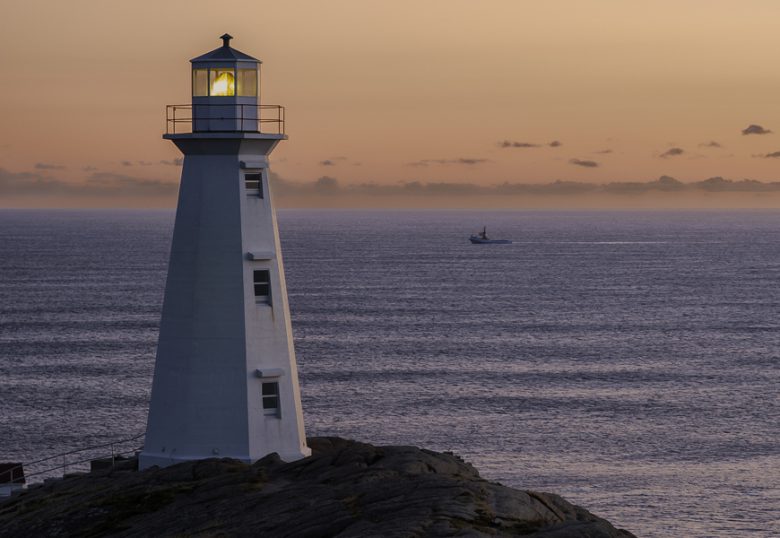 The St. John's Haunted Hike
Is it just us, or did the air just get colder? Prepare to get spooked while learning about horrifying events in history on the St. John's Haunted Hike. Enjoy a variety of tours from "Sinners & Spirits" to "Ghosties & Ghoulies" and beyond. Perfect to capture the spirit of Halloween, this walking tour is actually family friendly, with no gruesome details included. Just keep an eye out behind you!
North Atlantic Ziplines
Calling it an "Extreme Family Adventure" is no joke. North Atlantic Ziplines (or NAZ) is the longest zipline course in Canada, with over 10 ziplines that overlook Petty Harbour fishing village. This guided 2.5 hour tour gives you a whole new perspective of the area, with zipline heights stretching from 300 to 2,200 feet in the air. Have nerves? Grab one of NAZ's notoriously friendly staff members and make a new BFF.
Cod Sounds
You've probably never seen anything like Cod Sounds. This "homegrown culinary excursion company" features food tours of the best restaurants in St. John's, such as Chinched Bistro and the Reluctant Chef, along with cooking classes that highlight a mix of traditional Newfoundland recipes—even cheese making. In their Wild Foraging tour, you find your own food in the city's woods and beaches, then end the day with a traditional Newfoundland "boil-up" around a fire together. Talk about an experience.