We're settling nicely into the new school year and Fall is my favourite season of the year. I often joke about moving somewhere tropical or southern California but reality is I would miss the Canadian Autumn months. This is the time when the sun still warms on our faces as we breathe in the fresh cool crisp air. The time when the leaves on the trees start to turn into brilliant reds, oranges and golden yellows. Pulling over a cozy sweater and going apple picking is a Canadian ritual in these parts of the country.
A quick getaway into cottage country is treat for the senses this time of year. You don't have to worry much about the crazy Muskoka traffic. In fact, it's quite a pretty drive.
Recently we took the kids to Deerhurst Resort for a quick getaway. I hadn't been before and it's a nice break from the city without having to break the bank. Hubby has been for a conference or two at this 400 room resort in Muskoka in the past and there's something for everyone. It's a multi-generational destination. You can do as much, or as little, as you choose at this 760-acre resort.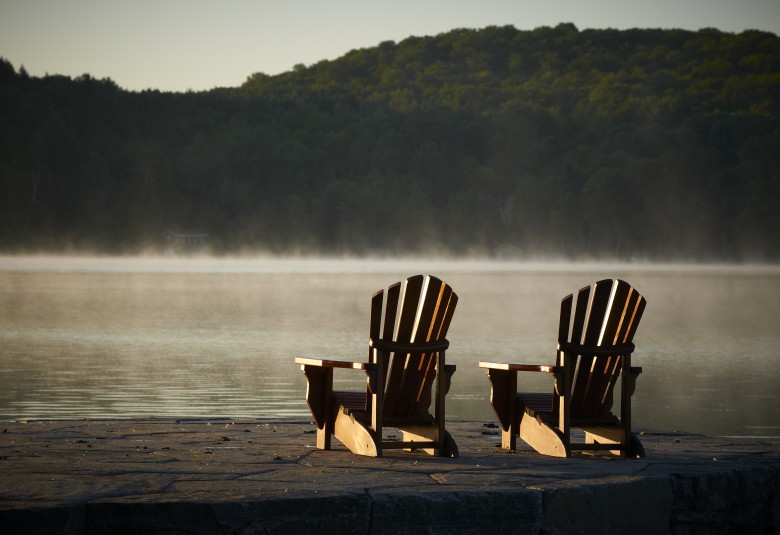 The summer months offered families endless play along the shore line at the Water Splash Zone. We happily watched them climb onto gigantic floating slides and jumping inflatables from our beach chairs. But now that the cooler months are upon us, venture to the indoor and heated outdoor pools as well as tennis courts and fabulous golf, of course. Sit by the fireplaces and enjoy a hot cocoa. The resort also has a supervised indoor rock climbing wall as well as arcade room. My kids loved going on nature walks discovering critters, rocks, acorns and such.
They were interested in learning that Deerhurst hosted world leaders like Obama, Sorkozy, and Merkel during the 2010 G8 Summit. Paraphenelia from the historical event are on display at the resort including what menus that listed what they ate. My kids wondered who stayed in our plush room and if they got to experience the famous DECADES STAGE SHOW.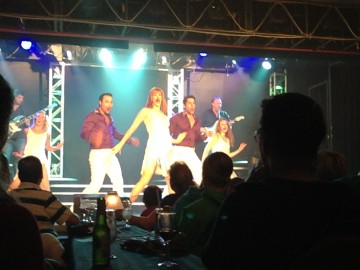 Seriously go check out this show! The performers go through more costume changes than Lady Gaga! They sing and dance through over 50 tunes. Even my son, who at first didn't want to go, ended up thinking it was pretty cool. I'm glad that he can appreciate hard working souls.
As a family of restaurant lovers, we were very surprised at the fantastic service and food offerings. Yes, in the hotel's main restaurant ECLIPSE  felt a little like one of those "buffets" at an all-inclusive resort. However, the food was better. We're not big on buffets but with hungry boys it sometimes is a good choice. At ECLIPSE, the breakfast and dinner buffets didn't offer a zillion choices BUT, in my opinion, the right amount of choices. It's more about doing  few things right rather  than offering loads of mediocre. I was really impressed with how they also accommodate picky eaters. On vacation, if I see Eggs Benedict, I'll get it. However, I don't love runny yolks. At the ECLIPSE breakfast buffet you can walk straight up to the kitchen window and request freshly made eggs just the way you like them. So, I did and the chefs kept their cool making my order as well as replenishing the buffet offerings. They also have an a la carte menu as well.
Deerhurst happens to be a founding member of the Savour Muskoka Culinary Trail and it's the only resort in North America to produce both its own maple syrup and wildflower honey, as well as shiitake mushrooms, herbs and other foraged produce on the property.
One night I took the complimentary shuttle service a couple minutes away to have dinner with a friend mine at the fine dining restaurant STEAMERS. It's casual in appearance but the food is outstanding. Deerhurst happens to be a founding member of the Savour Muskoka Culinary Trail and it's the only resort in North America to produce both its own maple syrup and wildflower honey, as well as shiitake mushrooms, herbs and other foraged produce on the property. I would LOVE to just go back for a culinary weekend to learn more about this! Plus the service is warm and friendly, just what I had hoped.
Aside from what to do at the resort, Hubby and my 13 year old booked a ROCK BUGGY TOUR at the activities desk that they felt was worth every dollar. They'd go back in a heart beat as they drove their jeep on steep rock inclines. You could also attempt your skills at Treetop Trekking zipping through the forests using ropes, climbing nets and foot swings. Of course, one of our highlights was just being able to stargaze at night. The dark skies are filled with the twinkle of stars and planets. Truly a beautiful sight we cannot get in the city.
BTW…this coming November check out the very popular Girlfriends' Getaway Weekend November 8 to 10. This year's special guest star is four-time Grammy Award winner PAT BENATAR and NEIL GIRARLDO live in Concert. It's a fun-filled ready planned two-night getaway (starts at $299 per night per person) and includes accommodation; "Girls Rock" Friday welcome stand-up dinner and dance which includes a silent auction, the Deerhurst Show Band and a contest for the coolest rocker chick outfits; Saturday breakfast buffet; fitness and yoga sessions; lifestyle and decor workshops; onsite shopping; shuttle to downtown Huntsville shopping excursions for specials and more!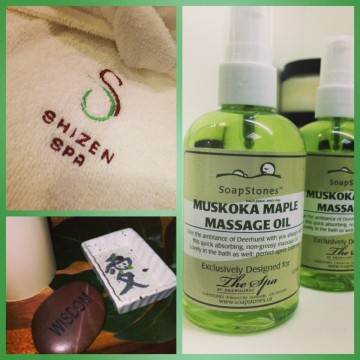 You can also add-on to the event weekend with additional dining and spa offers. Visit www.deerhurstresort.com for more information. Grab your BFFs and book your space ASAP.
I'm also eye the big holiday event T'was the Month Before Christmas where you can join celebrities like Chef Michael Smith, Designer Karl Lohnes, Anna Olson and others on this full weekend of fabulous food and learning tips & tricks while preparing for the upcoming holiday season. There's a series of workshops from home decor, cooking, and crafting as well as interactive dinner events. This weekend will sell out quick once the word it out. check out the full schedule and rates here www.twasthemonthbeforechristmas.ca
I was not compensated for my time and as always, all opinions expressed are my own. Thank you to Deerhurst Resort and Skyline Hotels & Resorts for hosting my family for a quick getaway! I look forward to seeing you again!