Ever dreamed of owning a summer place by the lake? Where your kids can splash and play and you can escape the city and unwind? Great Blue Resorts is doing just that and making it affordable too. No really, I mean it. They've developed cottage resorts in the best possible locations in all of Southern Ontario including Muskoka, Niagara, The Kawarthas, Price Edward County and Lanark County.
My family and I had the opportunity to spend a weekend at the Shamrock Bay Resort in Muskoka.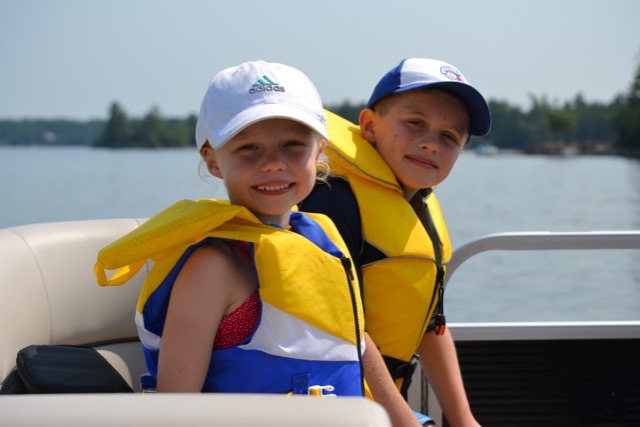 I had no idea what to expect but was immediately put at ease when we drove up and were greeted by the friendly staff that had taken care of everything (and I mean everything!) for us.  My kids were so excited about the activities that the resort had to offer; they almost didn't know where to start.
After getting set up in our cottage (full kitchen, bbq, porch, living room, private fire pit and of course, bunk beds in the kids room), we headed out to explore.
Okay, so all the amazing things the Shamrock Bay Resort has to offer.
The Welcome Centre is a beautiful, large cottage that stocks everything you could ever need—ice, firewood, snacks, drinks, books and board games. If you ever have to check in with work (hopefully not!), there is a lovely, large screened in area open 24 hours with free Wi-Fi. The resort also offers the use of stand up paddleboards, kayaks and canoes.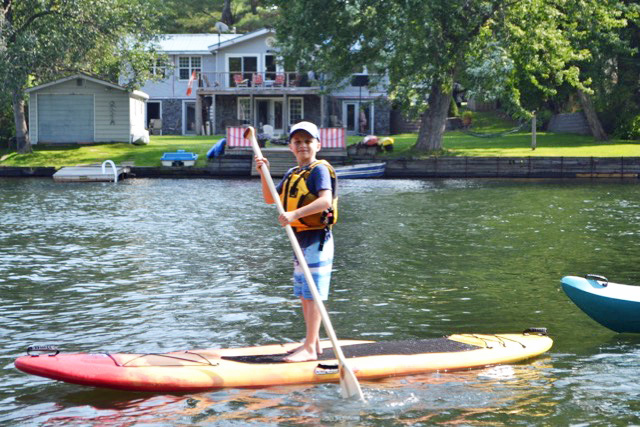 There are 2 pools, one shallow one for little people and one slightly deeper for bigger kids (and adults). Zumba classes are offered both in the pool and on land near the large playground and full loaded sports court.
I usually associate kids clubs with winter vacations—whether it's at a ski resort or a warm destination down South, those are the kinds of trips that bring to mind kids clubs. The people at Great Blue Resorts were genius enough to incorporate the idea into your summer vacation.
The parents get a break and the kids go have fun; it's a win/win situation. The kids club offers crafts, sports, games and even nighttime activities like chocolate bar bingo (a big hit!) and outdoor movies. My kids also loved the WaterWalkerz—the picture below explains it better than I ever could.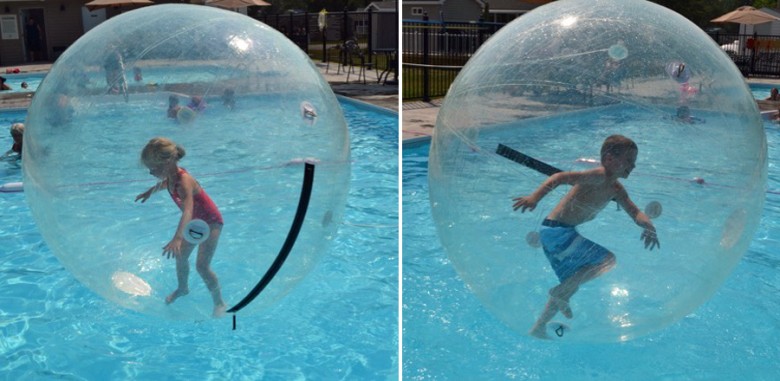 The resort is set up in a bay/marina that houses many boats. Everyone seems to love getting out on the Trent Severn River and cruising out to Sparrow Lake. There is a pontoon boat for rent, equipped with a driver who will take you on a one or two hour cruise where you can, swim, tube, fish or just relax and take in the scenery.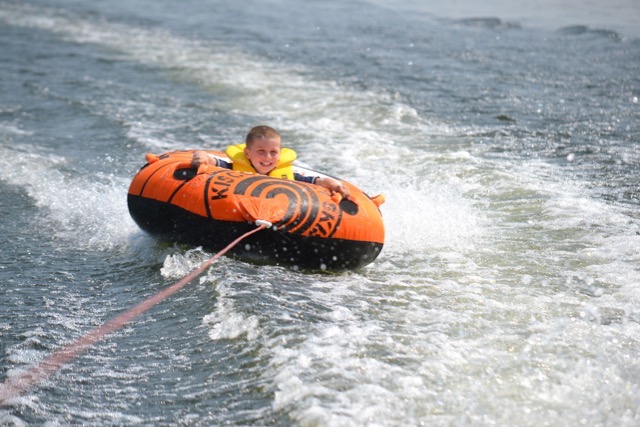 Shamrock Bay is expanding and new cottages are always for sale. Owners can rent out their cottages when they're not using them to cut their resort fees by 50%. This gives prospective buyers a chance to rent out a place and take it for a test-drive, like we did.
The resort itself is very well maintained and the cottages, although small, are new, clean and very well kept. If you are looking for seclusion and privacy, this might not be the place for you.  If you do, however, enjoy being outside, socializing with like-minded people, keeping your kids busy (and away from screens!) this might be worth your time. If you'd long ago given up on a summer place of your own because you worried about the price or the upkeep—Great Blue Resorts might be just what you're looking for.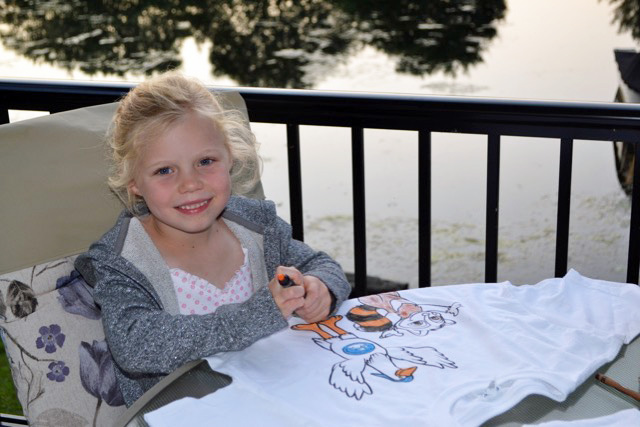 Check it out where we stayed at Shamrock Bay Resort or for any other region, go to Great Blue Resorts.