Designer Sunny Fong of VAWK featured his fall/winter 2014 collection on opening night of this year's World MasterCard Fashion Week in Toronto. This Canadian darling, a Project Runway Canada Season Two winner, is consistent in offering edgy and sophisticated looks.
Eye-catching slash cut out effects were daring and precise in a several stand out pieces from the collection. Black sheer veiling over a few dresses added to dramatic looks. Suits in metallic grey and black were bold and confident.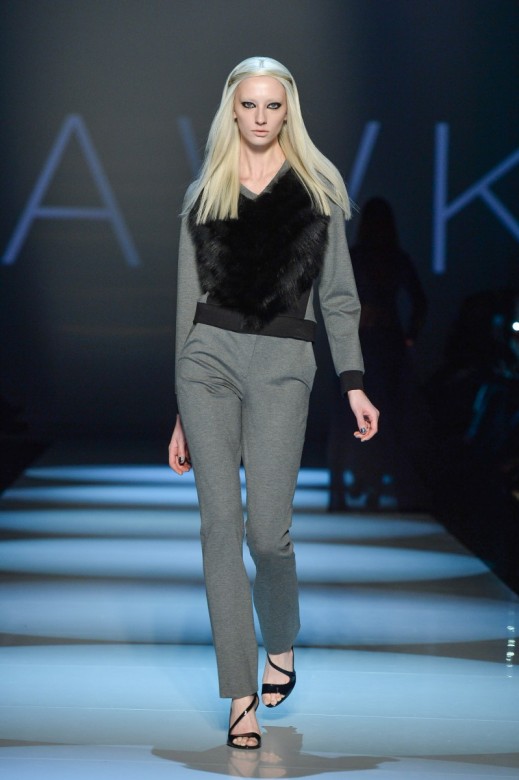 WMCFW VAWK FW14. Photo Credit: George Pimentel/Getty Images
Eyes were also on model Amy Winters, an American amputee marathoner who took to the runway with as much confidence as any other model in the show. Winters wore a stunning custom designed Canadian-made metallic prosthetic to compliment her equally dramatic VAWK design. The designer prosthetic was created by Alberta's Alleles Design Studio.
The intricate design appears to be cooler than any other accessory I've ever seen.
He's one of my personal favourites. I remember trying on one of his creations and should have bought it…after thinking for a day I had decided to splurge but  it had already sold. One Day. One day.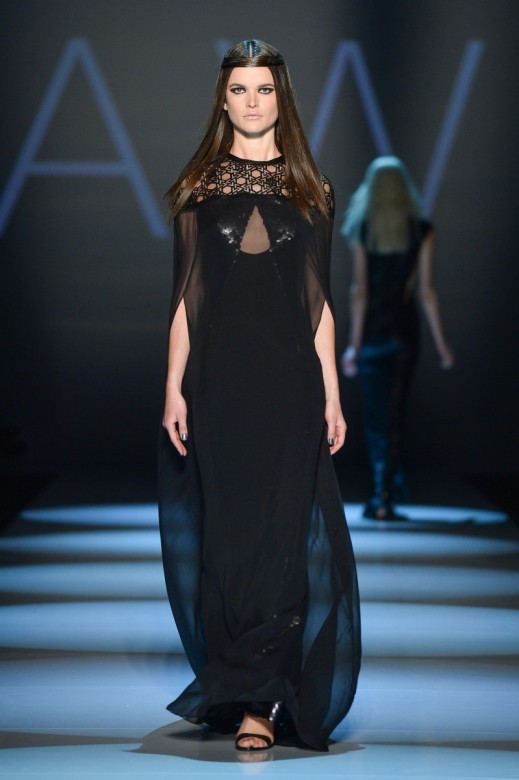 WMCFW VAWK FW14. Photo Credit: George Pimentel/Getty Images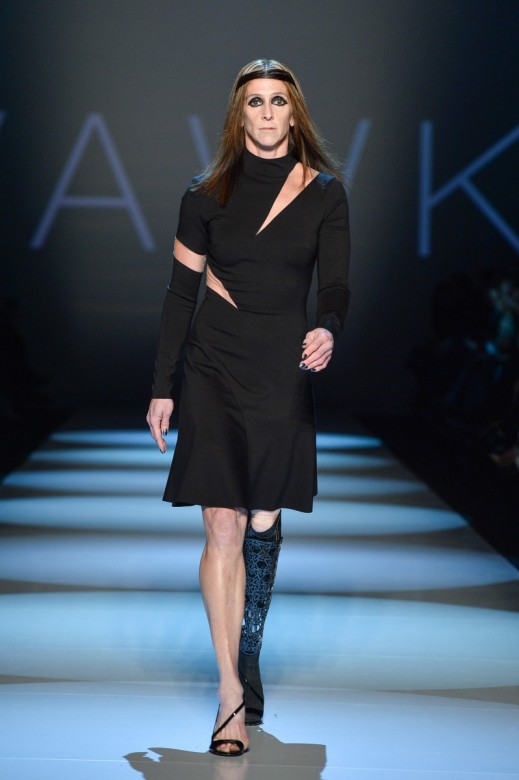 WMCFW VAWK FW14. Photo Credit: George Pimentel/Getty Images