I was out with a good friend of mine over the holidays and she mentioned that she recently updated her profile photo on her online dating site and all of the sudden she's garnering interest inquiries for coffee meet-ups. As a single mother with a full time job, it's not easy dating these days. Kelly tells me while she still keeps an open mind at the gym, bars and through blind dates set up by friends, online dating is an extension of the scene now if you're hoping to meet someone compatible.
I've been hearing about other online dating stories (good, bad, and ugly) from my single friends and it's a world I would, frankly, not even know where to begin. I was curious as to why they go online anyway. Is it really that bad "out there"?
Unanimously, they all tell me it's a way to meet more new people, people that you may not otherwise meet in daily life. It also caters to our "on-the-go" lifestyles in a more efficient way. "When you have a busy career and kids, it's not always easy to go out and meet people," says Kelly. "And you have no guarantees you'll meet anyone that night or that they'll be single. This way, you can connect with people virtually—right from home when your kids are in bed!"
Through many conversations I've found that my friends definitely have some great advice for moms who may be considering online dating.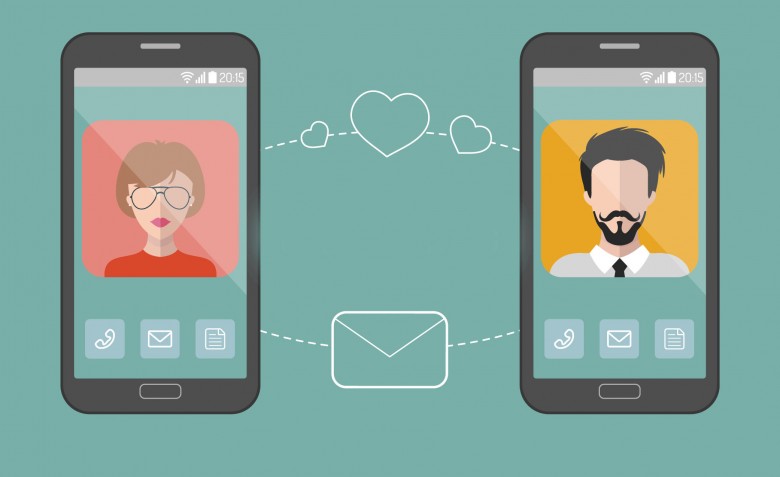 First things first, it's important to pick your online route carefully. Unpaid services like OKCupid.com and PlentyOfFish.com are great, but because they are free they attract a lot of people who aren't really all that serious. The paid subscriptions like Match.com and eHarmony.ca usually have more success when it comes to long-term relationships. Kelly tells me that she's tried one paid site and two non-paid sites and she's found more compatible people on the paid sites. "You want to look for people who are similarly invested and when you put money behind something, you are more committed to the end result." Sites like PlentyOfFish.com, let's say, is a bit more casual.
There are also a lot of niche sites that let you tap into a specific characteristic about yourself that you want to find in your partner. Sites like JDate.com, ProfessionalMatch.com and ChristianMingle.com let you focus on something that is important to you.
And finally there are the swiping apps, like Tinder, that the millennials are currently obsessed with. As for the single moms we spoke with, none of them are pursing the Tinder-route at the moment.
For professional women, like Kelly, she's found that there are many successful and intelligent men who are also single dads. So there's a common ground and understanding of parenting already set out from the get-go.
Other friends have opted to not mention their kids. "I don't feel like I want to drag that into the scenario immediately because I don't want to be deciding factor," says Lauren. But Kelly is open about being a single mother. "Online makes it super easy to get that information right up front. You can also mention if you'd even like to have more kids, or not, and also if you're okay with your partner having kids. The men do the same, so you know their status too."
While single moms may hesitate to include having kids on their dating profile, it seems like a good idea to help filter out men who just aren't willing to entertain the idea potentially walking into a family scenario. "It's great because the men who don't want a single mom as a partner, don't reach out to you before you even know they exist. You just never have to have the 'Oh by the way, I've got kids' conversation" says Kelly.Is it for everyone? Well, maybe not. Lauren's approach is to hide herself and only contact people she wants to contact. She did meet someone but it didn't last. At the very least it's another dating option.
What advice do moms I know have for those who are thinking about online dating?
BE HONEST: In your profile, list that you have children. You don't have to say how many if you don't want to, you don't need to list their ages. Being a mom is something we're all proud of and potential partners should recognize that up front. There are lots of single dads on there, so they get it.
DON'T POST PHOTOS OF YOUR KIDS OR YOU WITH YOUR KIDS:  It's just common sense—don't expose your kids' faces to random strangers online.
EXPECTATIONS: Yes, we all deserve good people in our lives but don't get fogged up with the idea that you're looking for a Ryan Gosling type. Keep an open mind.
KEEP A LEVEL HEAD: Statistically, it's proven that women get way more emails/attention online than men. So you will be getting attention. Be sure to look for messages that show the person has really spent some time thinking about your profile and the kind of person you might be. You'll be weeding through a lot of "Hey babe" and "What's up" messages so the thoughtful messages will definitely stand out.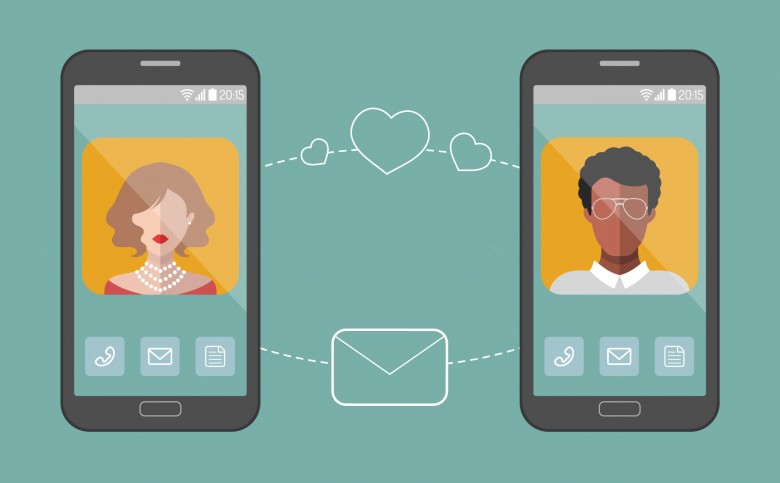 MAKE THE FIRST MOVE: You took the step to set up the account, so when a guy comes by who peeks your interest be brave and send him a well-thought out message. Don't wait for him to reach out to you. Not only is it super empowering for you, guys (who send a lot more messages than they get) will be super happy to receive your message.
IGNORE ANY COMMUNICATION THAT IS OFFENSIVE/INAPPROPRIATE: Kelly tells us she took this approach to help sift through the online scene:  "Would this communication work for me in real life?" Would a man come up to you in a bar and say something offensive or overtly sexual as his first opening line? Or speak gibberish (which equates to bad spelling online) ? Or take his shirt off (or worse)? No, he wouldn't. If this kind of behaviour pops up, be sure to block the culprits so you don't have to deal with it again. If you do get any first message (or subsequent ones) that a man would not say to your face, be weary of him right away. If it wouldn't be appealing in a face-to-face interaction in real life, it should not work online for you either. Same rules apply. Stick to them.
But that's not to say that all the people you meet online are going to be creeps. Justine met her now-husband four years ago on eHarmony and hasn't looked back since. "Sure there were a lot of people I met that I wasn't compatible with. But in the end, online dating brought John and I together. I couldn't have asked for a better experience."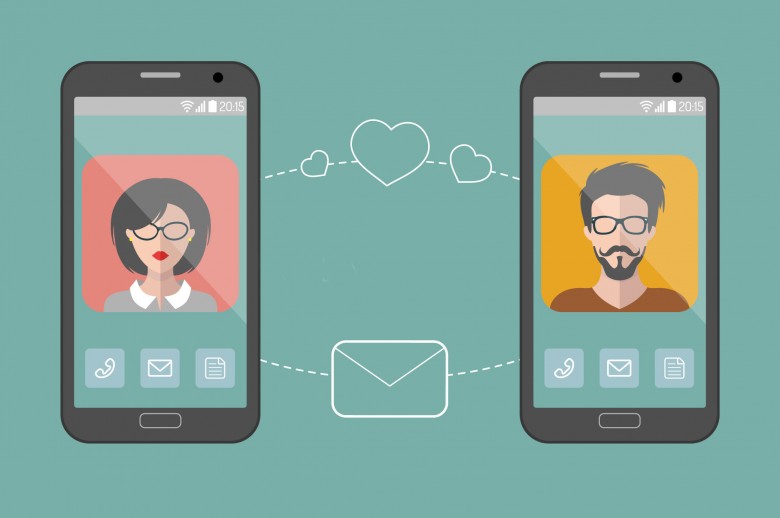 So, how about you? If you've been online dating and would like to share your experience, feel free to share in the comment section below.