Nowadays, parents are starting to give smartphones to their children at a very young age. In fact, 56% of children between the ages of 10 and 13 already have a smartphone. Although smartphones are a great way to keep in touch with kids, they also present a lot of risks if kids aren't mature enough to handle having access to different apps and websites. So, how young is too young? The answer will vary depending on your child's maturity and ability to handle this new responsibility, but here are a few things that you should take into consideration:
Sleeping habits.
Research has shown that having a smartphone may disrupt a child's sleep since children (especially teens) are more likely to keep their phones close so they can wake up for every notification. If you do decide to get your kid a smartphone, make sure that you create a rule to keep smartphones out of the bedroom.
Texting and driving.
If your child is approaching the legal driving age, gifting him or her with a smartphone could lead to the dangerous habit of texting and driving. According to Distraction.gov, 10% of all drivers between the ages of 15 and 19 who were involved in fatal crashes were distracted at the time of the accident. Make sure that you have a conversation with your teen about the risks involved with texting and driving before allowing them to have a smartphone. Also, you should set a good example for your kids by putting your phone down when you are behind the wheel.
Trouble in school.
When kids have smartphones, they may be tempted to use them to text friends, browse the web, or log into their social media accounts while in class. Not only could this impact a kids' grades, but it can also get them in trouble if a teacher catches them on their phone instead of listening to a lesson. If your kids have a hard time focusing in school or are not prioritizing school work as they should be, then they may not be mature enough to handle the responsibility of a smartphone.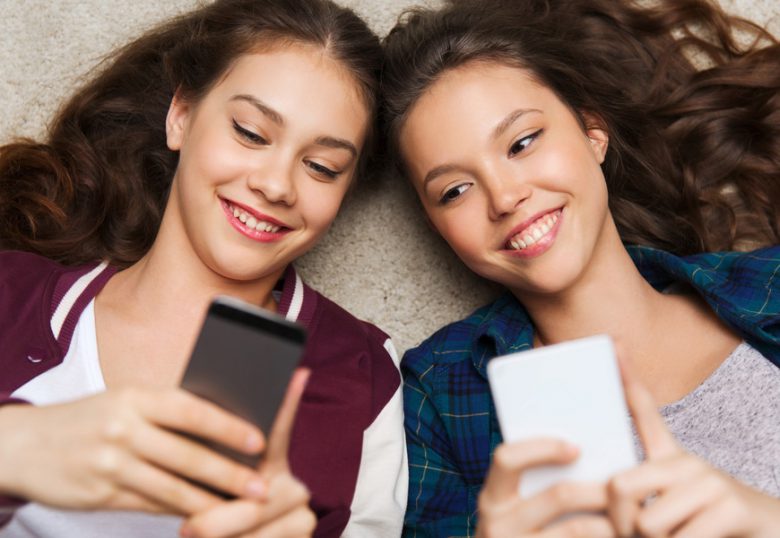 Social media addiction.
As much as you would like to think that kids are using their smartphones for educational purposes, most kids are actually on social media or texting their friends. If kids are using social media safely, there's little harm that can be done by chatting with their friends through these platforms. However, if kids are not yet responsible enough to know what information should be kept private, who they should not talk to, and social media etiquette, it may be best to hold off on a smartphone for now. Consider getting a standard cell phone that doesn't give kids access to the internet or social media. This way you can still get the benefit of keeping in touch with your child, but you don't have to worry about how he or she will behave online.
If you're still having trouble deciding whether or not it's time for your child to have a smartphone, ask yourself these questions:
How independent are your kids?
Do you need to be in touch with your kids for safety reasons?
How responsible are they?
Do you want the additional expense?
Are they responsible enough to keep their location private from people online?
Can they be trusted to not text or disturb others during school hours?
Will they be careless enough to go over your monthly minutes or download expensive apps?
The truth is, there's no right or wrong age to get a child a smartphone. Whether or not your child is ready for a smartphone will depend on his or her maturity and readiness to handle this extra responsibility, something that only you can be the judge of!
Hillary Smith is a freelance journalist who specialized in telecommunications. As a graduate of NorthWestern's prestigious Medill School of Journalism, she's combines her love of technology, gadgets, and bulldogs with a career in freelance writing to make the world a more enlightened place.