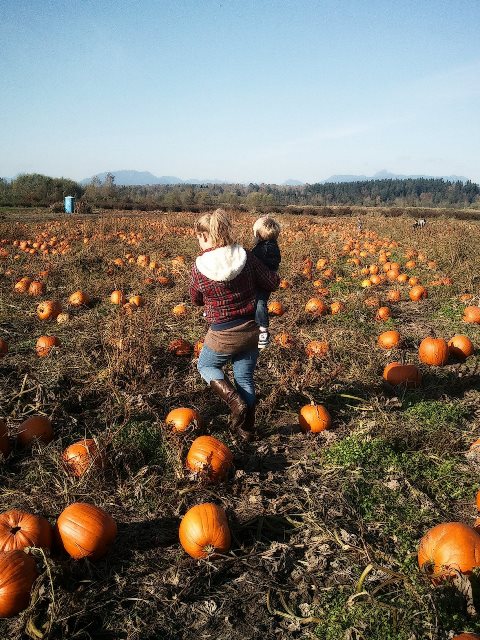 One thing I respect about toddlers is their unwillingness to simply go along with something you think might be fun.
"You want to take me to a farm and take pictures and I am to smile? HOW ABOUT NO."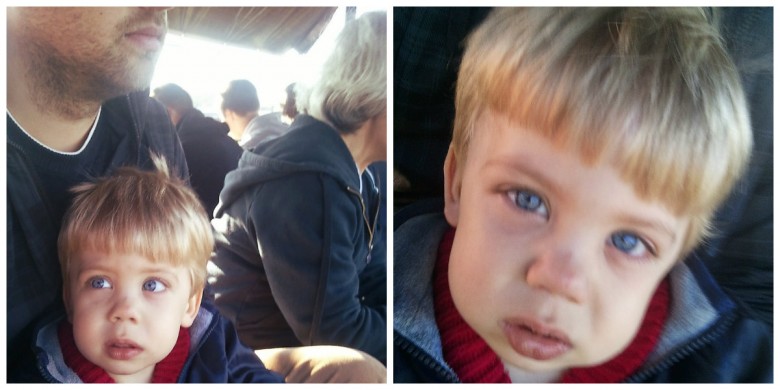 I get it. I don't like the outdoors either, especially not the rural outdoors. The wifi is terrible.
But all the other parents on Facebook have been posting beautiful, Pinterest-worthy photos of their kids at pumpkin patches and those kids are dressed well and their hair is done and they are smiling and seem to be enjoying themselves. Nobody is crying, or lobbing pumpkins like grenades off the hay-ride, or wearing an expression of utter despair. We went to the pumpkin patch because that's what you do with kids in October. I now suspect those smiling kids were drugged.
But I am determined to post my own series of pumpkin patch photos, so here they are. Note how everyone else is having a pleasant time.