April is Autism Awareness Month and for many families with children diagnosed within the Autism spectrum, finding ways to learn and communicate effectively is a high priority. There is no cookie-cutter solution; each person diagnosed has their own particular needs and skills.
Autism was first recognized in 1942 by Dr. Leo Kanner, and yet over 70 years later, we're still far from fully understanding autism. According to Autism Society Canada, at one time autism was mistakenly thought to be caused by "cold"parenting, later it was wrongly classified as a childhood psychosis or a type of childhood schizophrenia. Today, research around the world focuses on multiple possible causes such as genetics/heredity, difference in biological brain function (neuropathology), pre-natal factors, possible exposure to environmental toxins, viral infections and immune system deficiencies.
So, how do families living with Autism deal. A family I know has a teenage son who has Autism and the entire family learned how to support and communicate with him. He communicates through his iPad that is connected to his wheelchair. I was amazed at how effectively he was using it—he could talk about his favourite things, sports and music, using his iPad.
Here are some great apps for Apple iPad that families are currently using, but let us know if you've come across any others that have been useful! We'd love to share this information!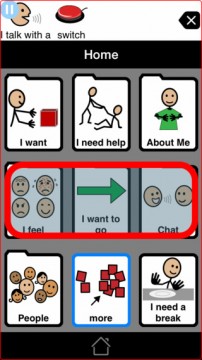 COMMUNICATIONS/ACC APPS: (Augmentative and Alternative communication, let users tap symbols or icons to produce speech):
Proloquo2Go (universal): The go-to, full featured AAC solution for people who have difficulty speaking. Provides natural sounding text-to-speech voices. New features include natural sounding Text to Speech voices including American, Australian, British and bilingual American Spanish-English children's voices.
Proloquo4Text (universal): Text‑based communication app that gives a voice to people who cannot speak. It offers a customizable single screen layout for easy conversation, free natural-sounding voices in 15 languages, word and sentence prediction, social media sharing, and more.
Autismate365 (iPad): A comprehensive approach encourages the user to develop communication and behavioral skills simultaneously.
SOCIAL SKILLS & LIFE SKILLS APPS:
FlummoxVision (iPad, Free): An offbeat, live-action comedy designed to help kids elementary school children (ages 6 – 12) navigate the social and emotional world. http://flummoxandfriends.com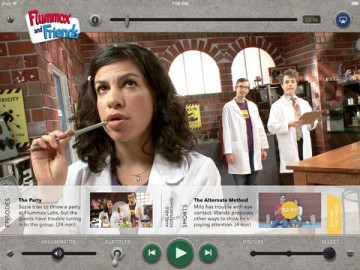 Kid in Story (iPad):  Specifically designed to benefit children with autism and other special needs by making it fun and easy to create visual stories to support learning, social modeling, and early literacy.
Pictello (universal): A simple way to create talking photo albums and talking books. Each page in a Pictello Story can contain a picture, up to five lines of text, and a recorded sound or text-to-speech using high-quality voices.
Choiceworks (universal): Helps users manage daily routines, and encourages patience and managing emotions.
iDress for Weather (universal): Provides a customizable closet and individualized temperature settings to allow people to personalize the connection between wether and clothing.
GAMES AND PLAY APPS: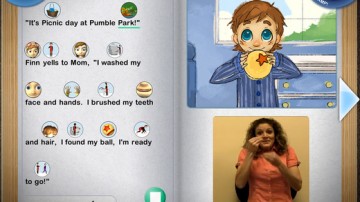 PuddingStone (iPad): Developed in collaboration with Boston Children's Hospital, PuddingStone makes language development fun and interactive.
Toca Band (universal): Rock out with this fun and easy toy that encourages children to experiment with sounds, beats and rhythms.
Toca Town (universal): Explore different locations about town such as Toca restaurant, store, park and more
Injini: Child Development Game Suite (iPad): Collection of learning games that offers meaningful play to young children with cognitive, language, and fine motor delays.
ChatterPix Kids (free, universal): Give your photos a voice with ChatterPix! Simply take any photo, draw a line to make a mouth, and record your voice. Then share your Pix with friends and family as silly greetings, playful messages, or creative cards.
Peek A Zoo (universal): Engage children in an interactive experience where they will learn the names of different animals and how to identify social emotional cues.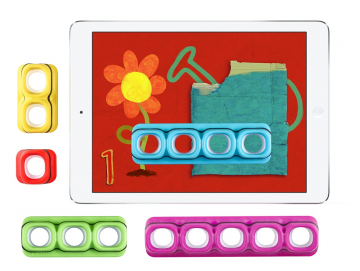 MATH APPS:
Tiggly Counts (iPad): A math toy for iPad that helps pre-schoolers and kindergartners (age three and older) develop early numeracy, counting, and math skills. It includes a set of five sleek, magnetic counting toys that interact with three different learning apps on your iPad.
Todo Number Matrix (iPad): Includes fun and challenging matrices for children to practice math skills.
Motion Math: Pizza! (universal): Learn economics and mental math as you buy ingredients, design pizzas, set prices, and serve customers in this delightfully delicious simulation game.