Written by Kait Fowlie
Rainy November days require tactics for indoor fun. Rather than vegetate on the couch and stare into a screen, take advantage of home-bound days to put your kid's imagination to work. These super-simple, something-from-nothing crafts all double as games, and will take a dreary afternoon from zero to hero.
These shadow puppet creatures will transform (a small section of) your living room into a live theatre space. Perhaps the cheapest and simplest craft of all, these imagination-activated creatures are hands-on way to create stories and characters.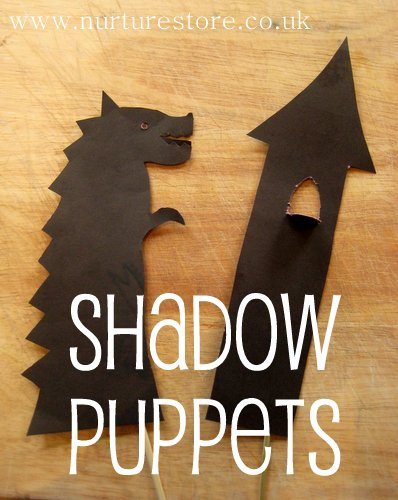 You'll need:
Black cardstock
Scissors and tape
Popsicle sticks
Craft knife
How to:
Draw your characters on black cardstock. In order to cast clear shadows, it's best to use big, bold  shapes. Think along the lines of telling a specific story: dragons, kings, queens, whatever strikes your fancy.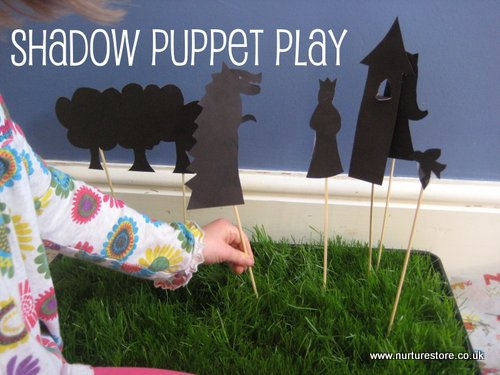 Images via Nuturestore
Cut out your shapes with a craft knife, adding in some details like eyes, mouths, windows, etc. Add a stick to the back of the puppet for a handle, then you're ready to play. Shine a lamp onto your puppets to cast a shadow on the wall and tell a story. Next-level crafters may choose to get multimedia and make their masterpeice into a video for a debut short film.
This throwback activity brings the age-old sidewalk game indoors for a rainy day. All you need for this is tape and a stretch of hallway, and a solid playlist to hop to. You can keep it around for as long as you like, building longer additions as the hopping skills increase.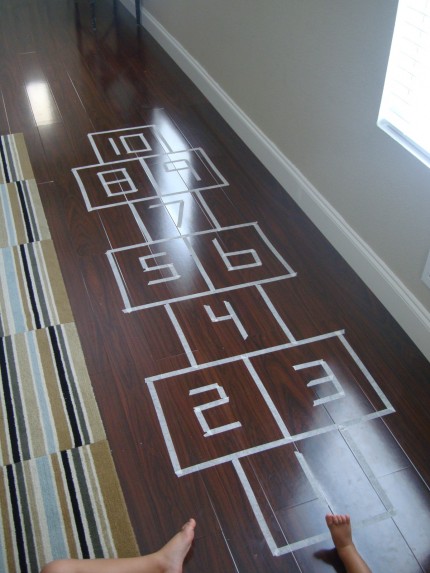 You'll need:
A stretch of hallway
White masking tape
Non-slip socks (optional)
How to:
Tape off sections of your hallway to recreate a hopscotch court tailored to the size of your kid. Make it as long or as short as you want. Follow the official hopsctoch rules or just have fun.
The symbol of classroom hyjinx, making and throwing paper airplanes is entirely addictive. There's something satisfying about seeing your paper creation soar through the air. Way more fun than origami.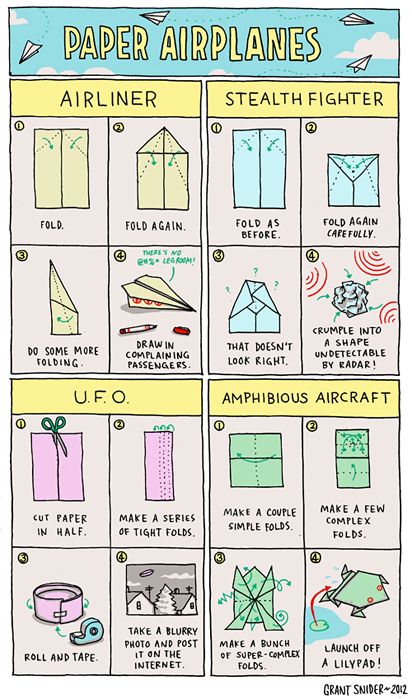 You'll need:
Paper
How to:
Head over to funpaperairplanes.com and choose from a selection of beginner, intermediate, or advanced paper airplane templates. We recommend starting with the dragonfly, working your way up to the stealth wing.