Kyle Schwartz is a third grade teacher at Doull Elementary in Denver. She has been teaching for three years. While she loves her job, she admits to having one main obstacle in her teaching: relating to her students.
"Ninety-two percent of our students qualify for free and reduced lunch," Schwartz told ABC News. "As a new teacher, I struggled to understand the reality of my students' lives and how to best support them. I just felt like there was something I didn't know about my students."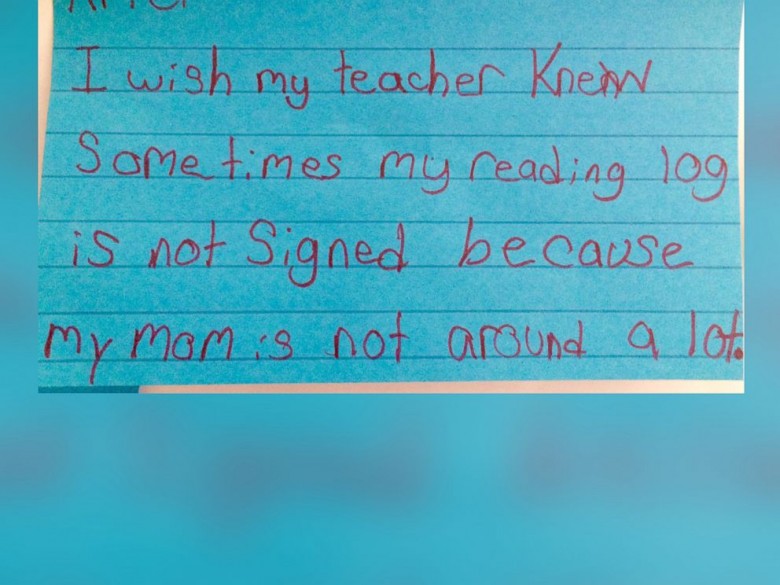 And then Schwartz came up with an activity that would not only help her understand her students better but that would also build trust between teach and student.
Schwartz calls her lesson plan "I Wish My Teacher Knew". Each student had to write down something that they wanted their teacher to know about them.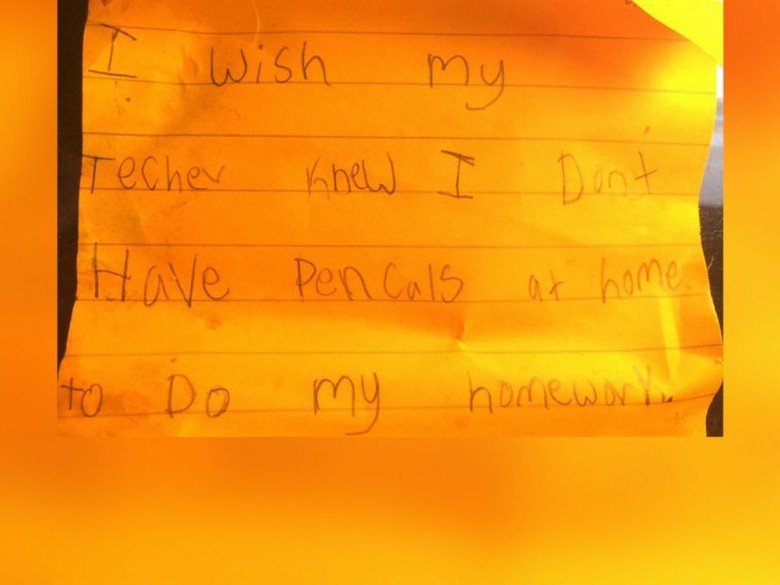 "I let students determine if they would like to answer anonumously," Schwartz recalls. But most kids are more than happy to include their name and to even share their personal thought with the class. "
Even when what my students are sharing is sensitive in nature, most students want their classmates to know."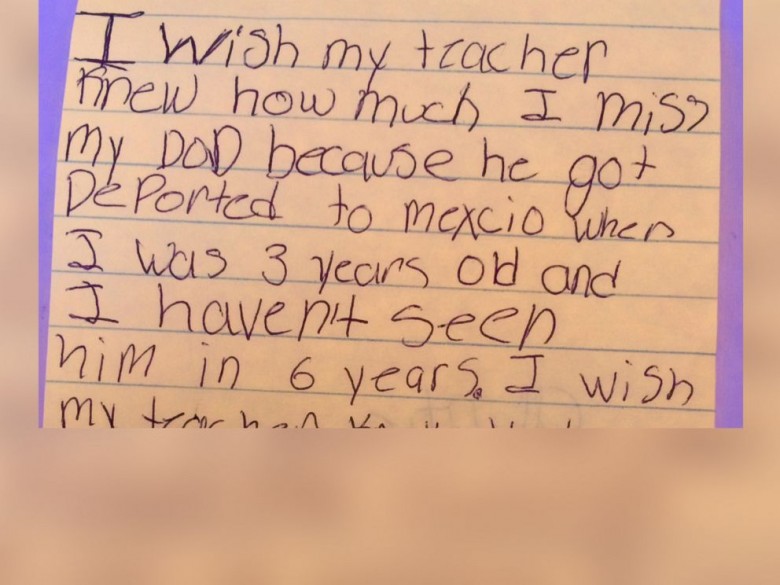 The notes are honest and heartbreaking and shine a light on what some of the issues these kids are facing.
Schwartz began sharing the notes on Twitter with the hashtag #IWishMyTeacherKnew, hoping that other teachers might be inspired by her idea. And tweets started and haven't stopped!
"In the end, all teachers want to support their students, and #iwishmyteacherknew is a simple and powerful way to do that."