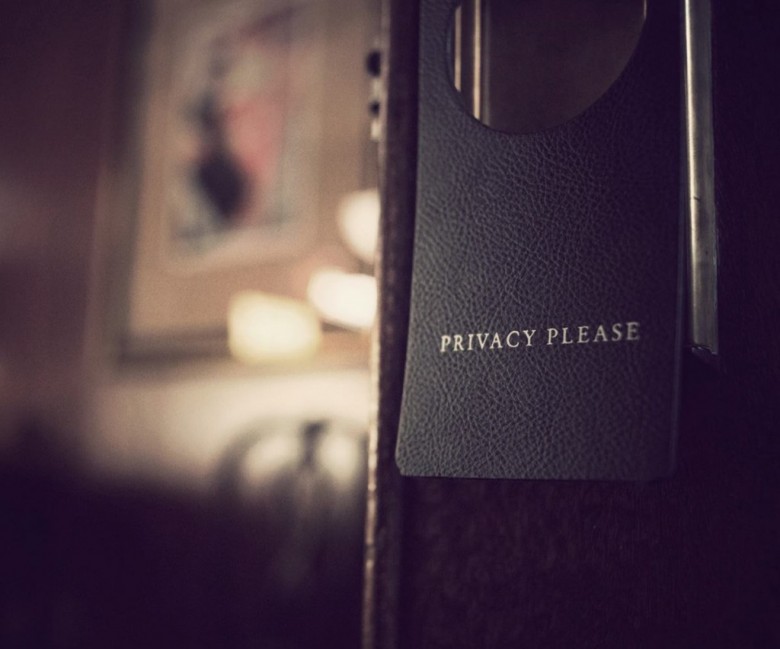 Chocolates and flowers are nice but…. let's get busy for a moment and kick things up a few notches for Valentines Day. OH COME ON!  It's about just having a bit of fun with surprising your lover! But is there any merit to the sexy ideas that are out there especially with the hype that surrounds the Fifty Shades of Grey phenomenon? Should we be getting excited?
Well the movie comes out today so I say, let's get excited!
"We should be getting excited about 50 Shades of Grey!" Says Dr. Robin Milhausen, a sexual relationship expert and Trojan Brand Ambassador. "This set of books has revolutionized erotica for women. All of the sudden, it has become acceptable for women to read books which talk explicitly about sexual behaviours, many of which are pretty risque. Women feel more comfortable going into sexuality shops, purchasing sex toys, and trying new things as a result of reading the books. Though many critique the books for not being an accurate representation of BDSM relationships, for not presenting a strong female role model, and for being poorly written, I'm excited about the way they have brought sexuality into common conversation. Many people will probably watch the move, get exposed to a new thing or two, and leave feeling turned on. I can imagine more than a few couples will have a racy opening weekend."
So, are you ready for a sizzling Valentine's? Let's get it on with a few ideas….
First stop everything you're doing and book your date night with a bag full of popcorn (hot buttered topping of course) and book your tickets to see the highly anticipated Fifty Shades of Grey the movie opening on Valentines Day. If you're in Toronto, you may want to go to the 19+  Cineplex VIP Theatres located at the Shops at Don Mills—complete with licensed lounge, in-seat food and beverage service and reclining seats.
If you fancy something a sultry, bold and daring you'll want to head on over to check out the toys and lingerie selection with our friends at www.ohhhcanada.ca ! Owner Katrina is super friendly to chat with in the store and happy to help you make a comfortable decision on taking your bedroom antics to the next level – whatever your comfort level. She's got a whole Fifty Shades category to select from as well.  "Our goal is to help you express your sexy in ways that are happy and healthy for you; without judgement." Order online or visit her shop in Toronto on Queen St. West. BTW she carries the very stylish Lelo line of toys for those who have a luxury designer look in mind.
Talk dirty.  I wrote a story about this last year so here's your refresher: The Dirty Talk with Katrina McKay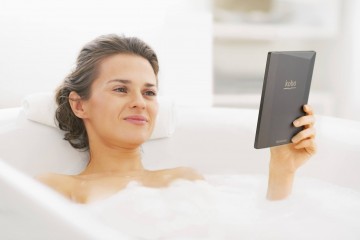 You know that there are some pretty steamy reads out there! But if you, or your lover, are too shy to be seen in public reading between the covers (or fear of having your kids discover your books) then download your love stories, erotica and other naughty indulgences onto a Kobo eReader. We here at the office love the Kobo Aura H20 that can get wet. Ahem. We mean you can take it into the bubble bath with you. Wondering what to download…well, Fifty Shades of Grey of course!
Want to stay in for Valentines? Guys…hint, we don't want to cook, BUT if you do the cooking we're totally down with that OR order in!  Take a page from JUST-EAT.ca food delivery service and order in something hot and spicy! By the way leading up to the big day you'll want to check their Hot Live Cast 13SpicyNights an online portal that is offering 13 unique and fun nights leading up to Valentine's Day. Perfect viewing when the kids are shuffled off to bed or to grandmas. The R rated  broadcasts will be streamed directly to viewers after they place their order on JUST-EAT.ca and while they wait for the delivery. Yes, they are serving a little food porn.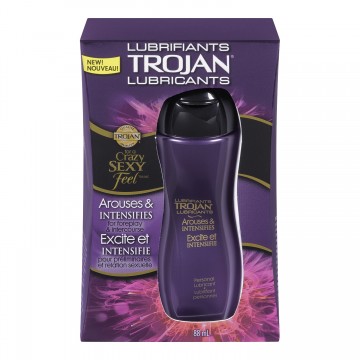 If you need a little warm up Trojan Lubricants has all sorts of ways to keep the momentum going (and hey…they're all available at your local drug store!) Several styles to suit your happy, steamy even sensitive needs. But don't stop there! They also carry "intimate massagers" right where the condoms and lubes are sold.  OH MY!
For your ears only, consider Jabra Move Wireless headphones with up to 8 hours of music, talk time and the added benefity of wireless control, these will keep your music pumping no matter where you may find yourself. The clean and simple Scandinavian design is also ultra-light and designed for a more comfortable fit. Liberating!
While iTunes is teasing us with the upcoming soundtrack to Fifty Shades of Grey by releasing just a few songs at a time – so far it pretty amazing! The soundtrack includes the sultry remix we've been hearing on the movie trailers by Beyonce. But it also includes deeply felt songs from Annie Lennox, Sia, The Weeknd and more. Pre-orders are available already.  Download some hot & steamy tunes onto a RED iPod Nano or create a playlist with Gift iTunes Songs  for your lover! Here are some recommended by my friends…BTW this was an interesting unofficial survey!
1. Sexual Healing – Marvin Gaye
2. Sex Therapy – Robin Thicke
3. No Love – August Alsina
4. Freak Me – Silk
5. Your Body Is A Wonderland – John Mayer
6. How Deep Is Your Love – Bee Gees
7. Hands to Heaven – Breathe
8. Don't Stand So Close Me – The Police
9. Every Breathe You Take – The Police
10. Let's Get It On – Marvin Gaye
11. Suite & Tie – Justin Timberlake
12. Tunnel Vision – Justin Timberlake
13. Wicked Game – Chris Isaak
14. Sweetest Taboo – Sade
15. Charms – The Philosopher Kings
16. Adore – Prince
17. Too Close – Next
18. I'll Make Love To You – Boyz II Men
19.  Never Met A Girl Like You Before – Edwin Collins
20. Never Even Thought – Murray Head
21. Bump 'n Grind – R. Kelly
22. Lorelei – Cocteau Twins
23. Bat Out of Hell – Meatloaf
24. The Bad Touch – Bloodhound Gang
And…you know what else is hot? Magic Mike XXL (coming July 1st). That's all.
The official trailer just came out this week. You're welcome.