I am all about easy regimes when it comes to, well, just about everything, and that includes my skincare. I've got sensitive skin that easily breaks out if products are full of questionable ingredients, so when I was asked to give the Riversol line a try, I was hesitant. Would it really do what it claims it does? And more importantly, would my skin pay the price if it didn't?
I'm fairly happy with my skin, despite not doing a whole lot to really care for it, but I'm nearing my 42nd birthday, and I'd like to perhaps slow down the signs of aging just a little. I have fine lines, wrinkles, and some uneven tone that would be nice to manage before the summer comes when I don't want to wear makeup in the humid weather. Winter has left my skin dry and dull, and I was hoping Riversol might give me some of that dewy glow we all strive for.
Without filters, great lighting, and angles, this is what my skin looked like before I started using Riversol: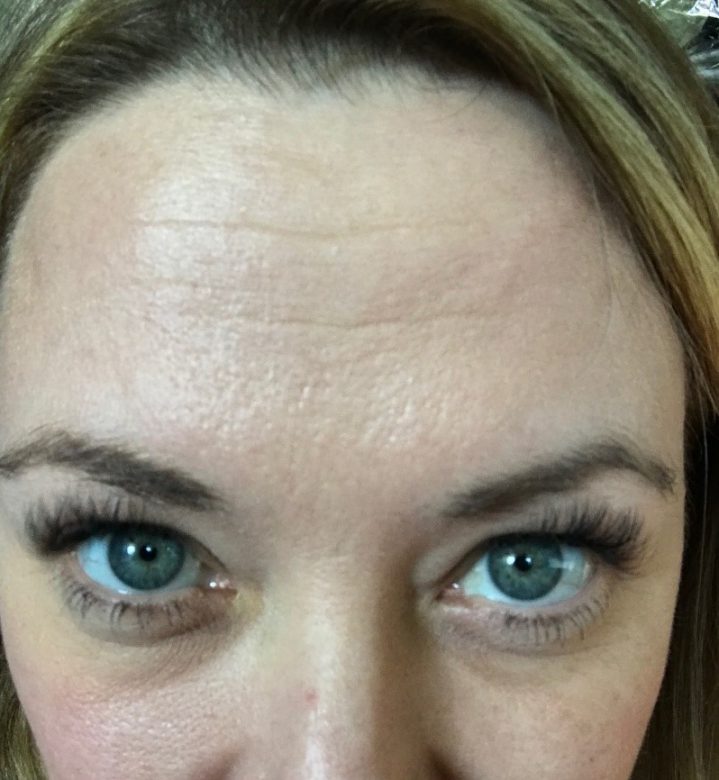 The upper parts of my face are where my stress and age shows—I do love my smile lines and crow's feet, though—they show my sense of humour and love of smiling, but I want to minimize the wrinkles and lines. I've been using three of the Riversol products twice daily, and I can tell that they are absolutely improving the look and feel of my skin. As a beauty product skeptic, I can tell you I'm more than a little impressed.
Once the seasons change, my skin tends to rebel. (Why do I have wrinkles and pimples at my age? NO FAIR!) I'm often too lazy to remove my makeup at night, and let's face it: it's high time I started taking the time to properly cleanse and hydrate.
I really love that Riversol is a Canadian product, designed and made in Canada by a Canadian dermatologist, and I felt like it was a safe bet to try. It contains Red Pacific Cedar Tree Extract (and happens to be the only skincare line containing it), which is anti-inflammatory, antibacterial, and is an antioxidant.
The bonus? It's also anti-melanogenic, which means it works to break down dark spots and help prevent more from developing, and it is safe to use while pregnant. It contains Beta-T (one of the key ingredients), which helps with that 'mask' of pregnancy. I love that because while I was pregnant, I developed melasma on my forehead that never really went away (and gets worse if I am not super diligent about sunscreen use). After just seven days of using the products twice a day, I'm seeing a visible reduction in the dark spots near my hairline—that's fantastic!
The Refreshing Gel Cleanser has a soft, creamy texture that feels cool and calming on the face. It's perfect for my sensitive skin, leaving it feeling soft and clean. Most cleansers tend to dry out my skin, leaving it parched and dry feeling, but even before following up with the serum and moisturiser, my face feels so healthy.
It also works to balance skin's pH, reducing redness, which I am seeing already in the skin around my nose and on my cheeks. I'm really looking forward to seeing the ongoing changes if this is what happens after just a week.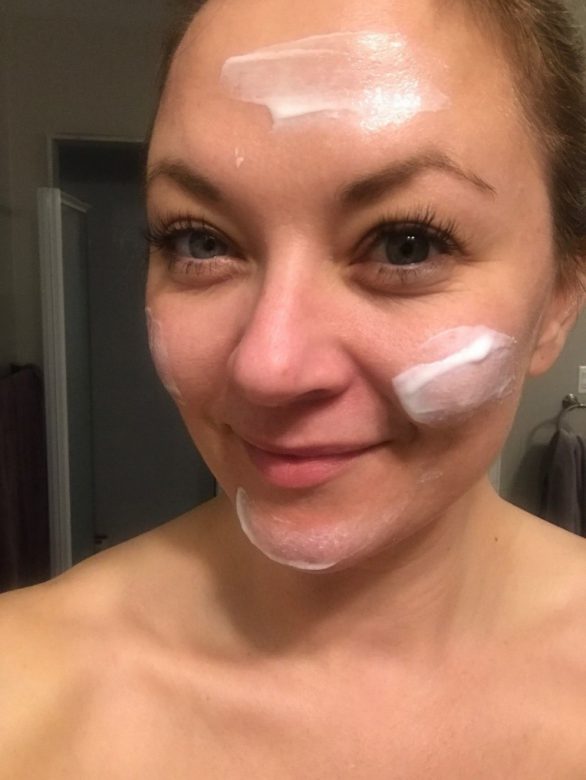 The Anti-Aging Reparative Serum is lightweight and I love the way it leaves my face, neck, and décolletage feeling—soft, smooth, and refreshed. You need just a little, and it absorbs quickly into skin.
I follow that up with the Lightweight Moisturising Lotion to ensure my skin is well hydrated. I really love that there are no heavy scents in the products, and my skin is absolutely loving the line. My face, neck, and décolletage are softer, my skin is glowing, and I've bid adieu to the dull, dry wintery skin of just last week.
I've used the Exfoliating Glycolic Peel a couple times, too, and I honestly think I see a difference in my skin's texture and glow. The glycolic peel stays on for just 20 minutes, twice a week, and works to remove that dull layer of skin we all build up when we're not exfoliating regularly. It renews the skin, leaving my face positively dewy—who knew my skin could even be this glowy?
I know it's hard to find products that are right for your skin when high-quality lines are so pricey, so it's amazing that you can order a two-week sample kit of Riversol for free (you just pay the shipping). You can try the cleanser, serum, and moisturiser for two full weeks, and see what you think without an expensive investment! Give it a try, I bet you'll love it, too!


This post is brought to you by Riversol but the images and opinions are our own.