Have you started your holiday shopping yet? I'll admit that I started at the beginning of October..okay maybe September. You know, when you see soemthing "just right" for that someone on your list?  Tackling a mall during the crush of the holiday season can be either exciting or scary but I know the malls understand that feeling. One of my favourite malls is Yorkdale Shopping Centre in Toronto. It has all the brands that appeal to me plus they are always in the forefront of creating a better shopping experience. From apps to parking lot technology to even purse hooks in their Dine3 Food Court and a fast pass to visit with Santa – it's the little touches that make shopping less stressful.
When it comes to the holiday season, this mall is again in full swing in offering the best out there. "We curate our holiday services to create the easiest and most relaxing shopping environment possible," said Lucia Connor, Marketing Director of Yorkdale Shopping Centre. "…We've pulled out all the stops to make this shopping season on full of holiday cheer."
I had a chance to interview Lucia about the holiday season.  Now that we're gearing up for Black Friday, which seems to be the unofficial kick off to serious holiday shopping, we chatted about our favourite topic.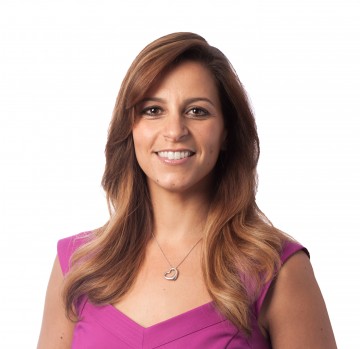 Is there a difference between how men and women shop (especially during the holidays)?
Men and women can have very different shopping styles and that difference is often emphasized during the holidays. Yorkdale survey nearly 4,000 of our shoppers a few weeks ago and found some interesting results about the ways that men and women shop at this time of year. Here are a few fun facts:
Men prefer company: 50 percent of Yorkdale's male shoppers prefer to shop with their spouse rather than on their own. Comparatively, 45 percent of women prefer to shop alone.
Men aren't (all) last minute shoppers: One third (35 percent) of Yorkdale's male and female shoppers start their holiday shopping in December. Despite the stereotype that men are last minute shoppers, less than one percent of male Yorkdale shoppers leave their shopping to December 24th.
Men do it quicker: One quarter (25 percent) of Yorkdale's male shoppers intend to spend 4-5 hours holiday shopping this year, compared to the majority of  females (22 percent) that plan to spend 10+ hours.
Shopping for your partner is the hardest: Men and women both think their spouse is the hardest person to shop for. 52 percent of men and 45 percent of women agree.
Some people dread holiday shopping (not me) so, how have people reacted so far to the additional services this season?
The holidays can be a stressful time of year for a lot of shoppers. Our customers tell us that the small things can make a big difference. That's why Yorkdale offers coat & parcel check during the holidays, in addition to gift wrap. All of these services are available for a small charity donation and located in the RBC Avion Holiday Boutique. We've seen a great response to this year's holiday services and expect they'll be very popular for the remaining season.
Do you have any personal shopping services for those who need it?
Yorkdale Shopping Centre does not have a personal shopping program, but many of our retailers do! For example, head to Holt Renfrew and The Bay. Sales associates in any of your favourite stores can also prepare you for the holiday party season – just tell them what kind of event you're attending and some of your fashion preferences to get started.
Shopping for your partner is the hardest: Men and women both think their spouse is the hardest person to shop for. 52 percent of men and 45 percent of women agree.
What can we look forward to seeing from your Style Council this holiday season?
 The Yorkdale Style Council is made up of fashion-minded and fashion-experienced individuals that regularly contribute to the Yorkdale blog. The Yorkdale Style Council will be posting a number of lots of fun and informative blogs with style tips and shopping advice for the holiday season. Our council is made up of some of Toronto's top fashion bloggers and we're very excited about being able to offer their insight to our shoppers.
I'm a "savour everything" type of shopper but I know what I want. How would describe yourself as a shopper?
Clearly, I love shopping! I'm a planner by nature so I like to be prepared when I shop. For example, when shopping for a holiday dress, I'll bring nylons/tights, heels and a hair clip so that I can get the full effect of what the dress will look like – and lipstick…don't forget the lipstick!
What will YOU be asking Santa for this year?
Dear Santa,
I would really love a pair of Ferragamo shoes…
What are your kids asking for?
Welcome to the world of tween girls! Our 12 year old has finally shared her list with us with ideas ranging from "anything Pretty Little Liars" to a mini-hair straightener. Our 10 year old would like a Swarovski pen and stylus that we featured in Yorkdale's Holiday gift guide. That's all she's asking for – bling is in her DNA!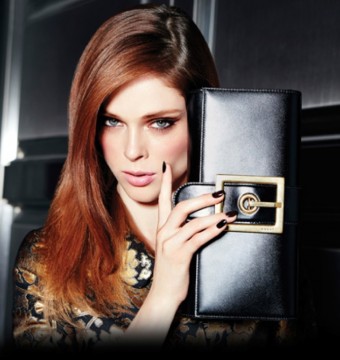 Which stores would you recommend for the NAUGHTY?
All Saints is one of the new retailers I'm most excited about this year. It's a UK-based brand known for its iconic leather and Yorkdale has the first Canadian location. No naughty soul could walk by all the leather and ripped denim without yearning a little.
 John Varvatos is the perfect spot for the naughty men in your life. Buckles, combat boots, and sexy structured jackets.
And then there's of course Purdy's and Godiva chocolatier. Is there anything more sinful than chocolate?
Which stores would you recommend for the NICE?
No girl could walk into kate spade new york and walk out feeling like anything less than a Disney princess. This store is an explosion of girly bows, polka dots and bright colours.
Look no further than Zara Home for gifts that give that warm and fuzzy feeling. The perfect spot for snuggly blankets and deliciously scented candles.
Anthropologie  is a spot for the nicest of ladies. Just try and walk out of there without something lacey and pretty.
Gift Cards to Yorkdale are very popular — what was the number of gift cards sold last year?
We sell almost $13 million dollars in gift cards every year. They're a perfect gift on their own, but I always recommend adding a personal touch with a gift card like inviting the person to a day of shopping and lunch in the future.
Okay, folks clear your credit cards! I'll see you at the mall!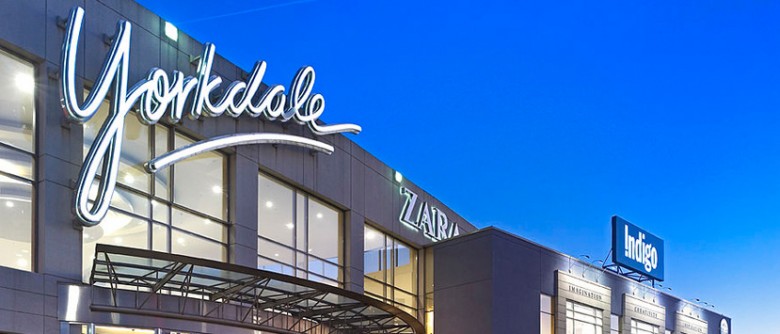 This post is not sponsored, nor was I compensated. This interview was conducted just in time for the holiday season because I believe in Santa..and the right to a pleasant shopping experience. Happy Shopping!