It's summer time and there's nothing worse than putting on that bikini for the first time this year, only to notice dry flakey skin for all to see. AVEENO®, a leading expert in skin care for more than 70 years, has got you covered. Say goodbye to dry, irritated, red and flakey skin and say hello to radiant, hydrated, enviable skin, so you can wear that strappy summer dress and show off your hydrated, smooth skin.
Although there is no cure for eczema, AVEENO offers a wide range of products to relieve you of dry skin discomfort. Eczema refers to a chronic inflammatory skin condition, which is characterized by dry skin, with patches that are red and intensely itchy. Symptoms of eczema can range from mild to severe and can come and go. The goal of eczema management is to replenish moisture and create a barrier to protect the skin.
The AVEENO Eczema Care line includes products for the entire family, including their latest AVEENO Baby Eczema Care Nighttime Balm. Not only is it dermatologist recommended, but AVEENO Eczema products have been clinically proven to help relieve and prevent redness and irritation associated with eczema-prone skin, which can occur at any age. AVEENO eczema products have the Eczema Society of Canada's Seal of Acceptance—and ours too! That's because our ACTIVE NATURALS Colloidal Oatmeal formula helps seal in moisture to protect, soothe and strengthen the skin. In fact, 78% of patients with eczema-prone skin felt they needed less medication after using Aveeno Eczema Care Body Wash with Aveeno Eczema Care Moisturizing Cream**.
Did you know that up to 25 percent of Canadian children suffer from eczema? AVEENO Brand's nighttime balm (which many adults are a fan of, not only for their children but for themselves, it's that hydrating!) has the soothing power of Active Naturals colloidal oatmeal, resulting in intensely moisturized skin while helping to soothe and prevent the recurrence of dry, itchy skin. It also strengthens the skin's natural moisture barrier, so skin will feel relief when applied at bedtime.
AVEENO Brand's line of eczema products help moisturize almost immediately, so go ahead and apply before going out for a night on the town! AVEENO Brand's products hydrate without leaving a greasy feeling behind, so you can put on that dress without worry you'll ruin your summer outfit. You're only going to show glowing, hydrated skin.
And to make your summer even happier, UrbanMoms is offering a gift package of AVEENO products and toys worth more than $100. To enter the contest, all you have to do is visit the SavvyMom.ca Facebook page and ask your most pressing skin care concerns or questions to world-renowned dermatologist Dr. Paul Cohen.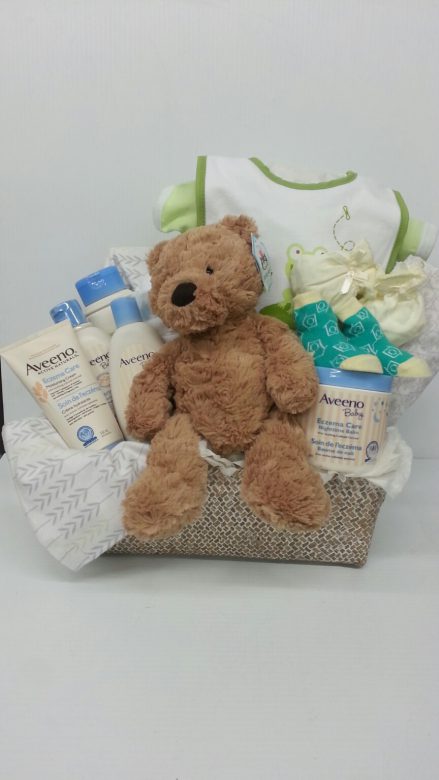 With hydrating products, you can go out worry-free in that little black dress, with radiant and enviable looking skin. AVEENO skin care products will help make you shine, not just during the summer season, but all year long.
**Greek Observational Study of 1607 subjects, 8 weeks
This post is brought to you by AVEENO but the opinions are our own.