I can often be hear lamenting the fact that every single day of the week seems to be some kind of day: National Grilled Cheese Day, National Siblings Day, National Llama Day—December 9th if you wanted to put that one in your calendar. Honestly, it drives me up the wall.
Don't get me wrong, a lot of the times these days are bringing attention to important causes that deserve our attention. It's just a lot to keep up with.
Today is National Equal Pay Day. It's a day to acknowledge that, on average, women earn 78 cents for every dollar men make. It gives us a moment to remember that when it comes to gender wage equality, we are still 22% away from where we should be.
One pop-up shop is highlighting this issue like never before.
Elana Schlenker's pop-up shop called 76<100 opened recently in Pittsburgh. The idea? Pay what you're paid. Women are charged 76% of the retail price of any item, while men are charged the full ticket price. In Pennsylvania, women earned on average 76 cents on the dollar, hence the 76%.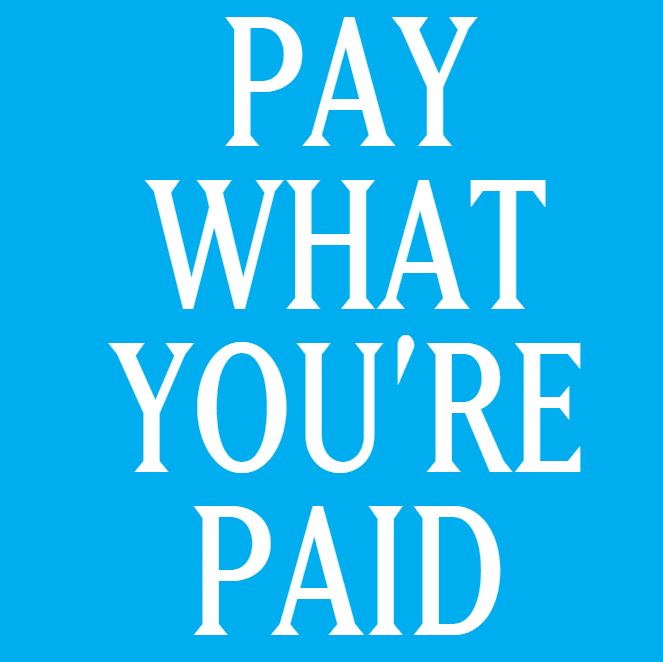 "It's incredible how deeply unconscious biases still permeate the ways in which we perceive (and value) women versus men," Schlenker told Refinery29. "I hope the shop's pricing helps to underscore this inherent unfairness and to create space for people to consider why the wage gap still exists."
Schlenker has plans to take her pop-up shop on the road. In each city, the pricing of the shop will reflect the local wage gap. In the fall the shop will be heading to New Orleans under the name 66<100, where the wage gap is even more extreme.
Here's hoping Schlenker and her pop-up shop head north to Canada where, on average, women make 74 cents compared to men's dollar.