You know this person, we all do. The person who seems to have everything that you could possible think of. The person that always leaves you scratching your head when you try to buy them a gift. I have a few of those on my list. So here are some suggestions that will surely trump any default gift.
FOR THAT PERSON WHO LOVES INSTANT GRATIFICATION: Fuji Instax Mini 8 Instant Camera
This little instant camera is one of the season's hottest gift ideas! It prints out your photos in a flash and the retro feel to the camera is super fun and as easy to use. The newest mini version of Fuji's super stylish Instax Instant camera features simple exposures and automatic flash. The instant film assortment (sold separately) is making it's way here to Canada where you can get cute themed borders. We're seeing more fun film options at shops like Urban Outfitters or at asian malls. Great for adults, kids and parties.  We tested one out during a recently and each guest wanted to get their own after the party.  Price: $99 through Shop.ca more colour options available.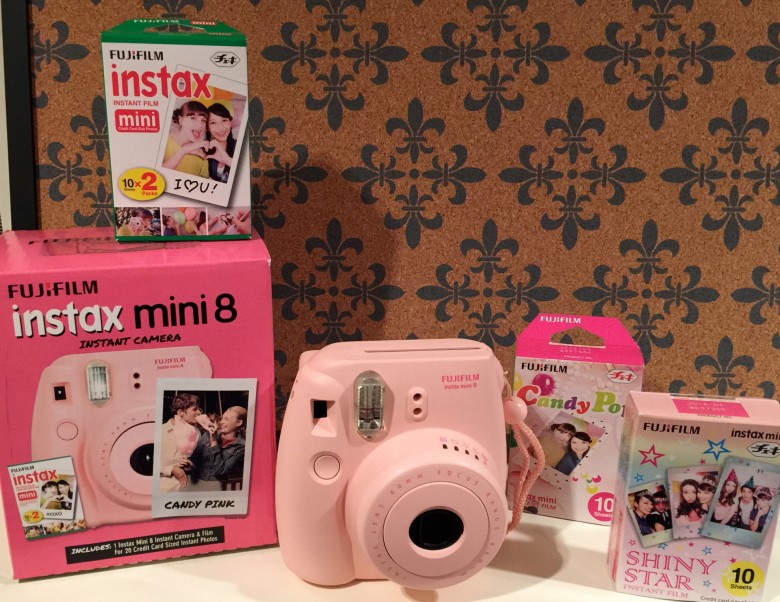 Fuji Instax Mini Instant Printer
I love this mini portable printer that you can take anywhere. Using the Fuji Mini Instant film it will print out little snapshots wherever you are. Simply send images from your smartphone or device using WI-FI and that's it! Love that photo you jus shared on Instagram or Facebook? Print it off, instantly!  It seriously is the smallest photo printer ever. Fun for travels and making your image souvenirs for those scrapbooks and corkboards.  Price: $199 available through Shop.ca.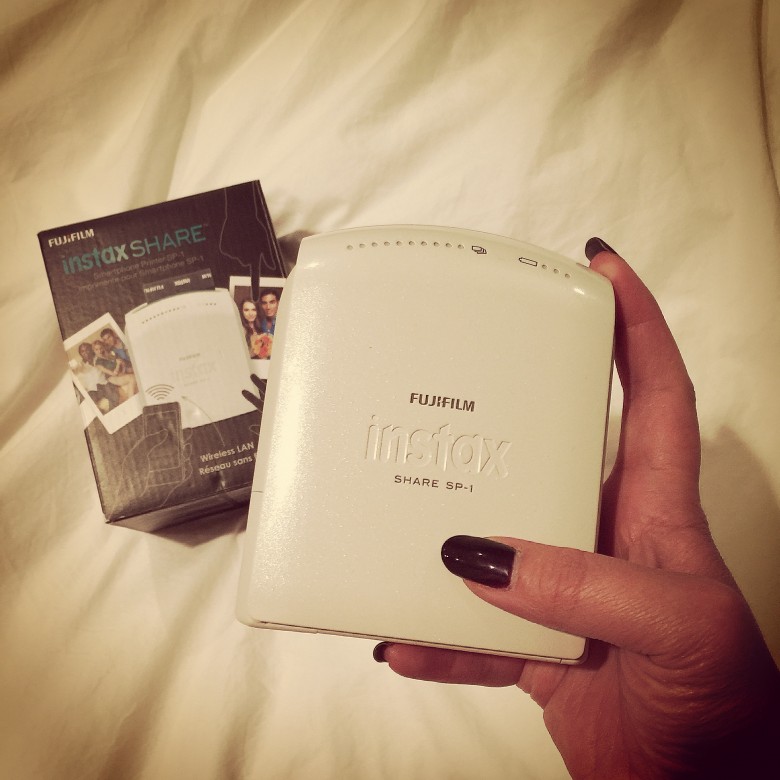 FOR THE PERSON GLUED TO A DESK: Gaiam BalanceBall Chair
Remember when we all sat on those exercise balls? They would roll away once you got up, right? I've been testing out the Gaiam BalanceBall Chair for the past couple of months and loving it. I replaced my regular office chair with it. The Gaiam offers a more stable seat with the balance ball sitting in a secured frame to prevent it from rolling away from under you while still offering the benefits of the exercise ball. It helps will sore backs and gives you the benefits of correct posture. I'm not hunched over as much as I use to be. The ball can also be removed from the frame so you can still do exercises and stretches. Great for rolling out your backs, sit ups and crunches too! And it's fun. The Gaiam BalanceBall Chair also comes with a DVD complete with exercise instructions. Available through Gaiam.ca (current holiday promo pricing at $99 until February 2015)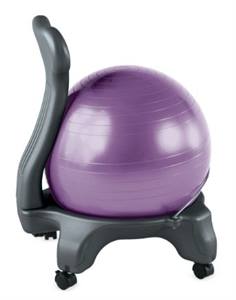 FOR THE WOW FACTOR: iPhone 6 Plus
Know someone who has been humming and hawing about upgrading their smartphone? I've had my iPhone 6 Plus for a few months now and I can't turn back. At first, like many people, I thought "it's too big," but once I got it in my hot little hands it was instant love.The camera takes incredible photos and it's way faster than ever. Don't let the sleeker design fool you, it's definitely beautiful but more importantly, the battery life is impressive—I'm a serious heavy user so it's managed to give me about 50% more life compared to my older phone. You can read our previous post: iPhone 6 and 6 Plus. My iPhone 6 Plus seems to have celebrity status. Everywhere I go people ask me about it and admire it with stars in their eyes. Speaking of eyes…this one is much easier on mine. The bigger screen is saving me. Price for iPhone 6 Plus from $859 apple.com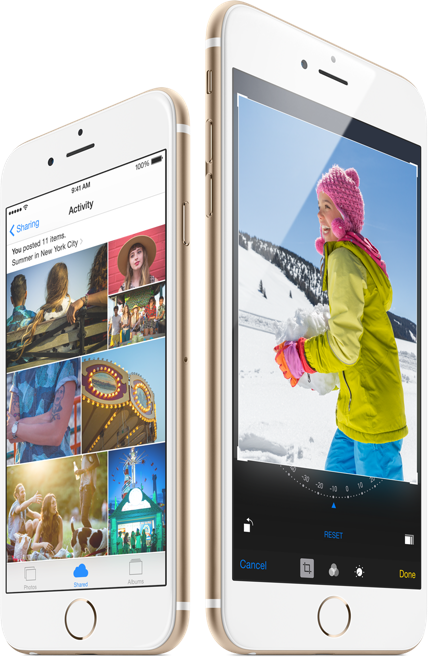 FOR THE HOME TECHY: Belkin WEMO Timer Switch
Wish you could control when your electronics (lights, TV, heaters, fans) go on and off when you're not home? The WeMo helps make that dream come true. Attach this app controlled timer to any of your freestanding lamps and some light switches and have the ability to turn off and on your lights even when you're travelling (as long as you have access to wi-fi). Regular timers are predictable. This you can make it look like someone is home any time of the day or night. Works with iOS 5 or higher and Android 4.0 and later. Price $49.99 Available at many retailers including Apple Store, Home Depot, Best Buy, thesource, Amazon.ca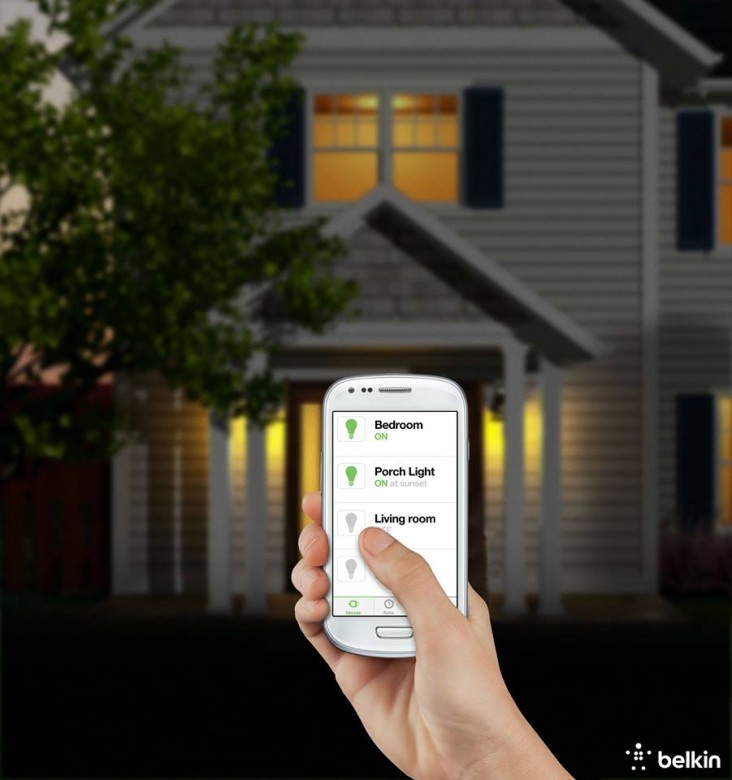 FOR THE HOME OFFICE: Epson Expression Premium  XP-820 Small-in-One Printer
We often don't think about upgrading the printer at home. I just looked at mine the other day and it's massive…and it just prints. That's all.  This sleek, compact printer is a thing of beauty and is capable of many tasks – it prints, scans, copies and faxes and is user friendly. Photo printing has been upgraded from older machines as it prints out various sizes – great for  kids' school projects and for presentations. But wait, what  I love about this printer is it can print from and scan to memory cards and USBs.  Another  great feature is the wireless connectivity through Wi-Fi so you can even connect to a compatible smartphone or tablet. You don't even need a wireless network as it can go directly to the printer. You can, for example, scan a favourite recipe and easily share  on your Facebook page or those party pics or those old photos from grandpa's collection before the digital files. It's also Energy Star qualified. Price point is amazing too at $129.99 CDN msrp available through epson.ca and other retailers.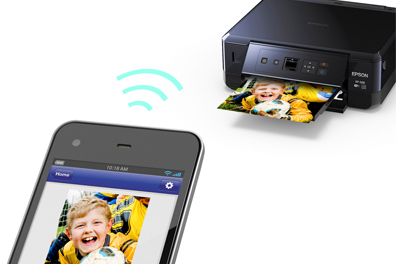 FOR THE ULTIMATE COFFEE ADDICT: Starbucks Sterling Silver Card
That person who truly loves their grande non-fat, no foam latte at 150 degrees every day is going to love this limited edition, premium 925 Sterling Silver Starbucks card. Not only does it come with $50 pre-loaded the silver is an investment piece on it's own. Okay, it's shiny too.  Available through Starbucks in very limited quantities. $250 Cdn.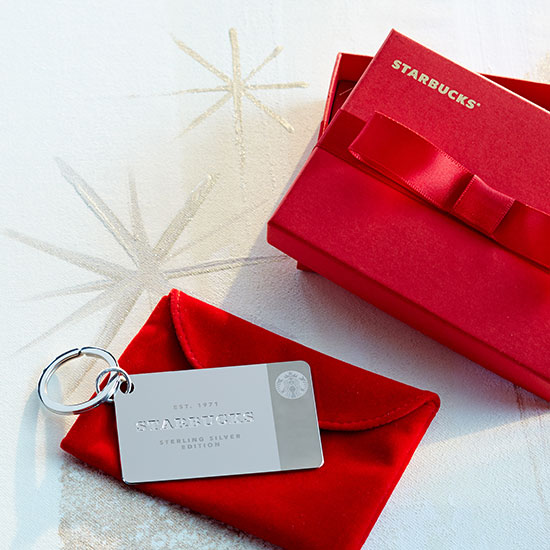 FOR THE WINE INSIDER: kwaf Wine and The Goods
Here's a simpler way to gain access to seriously good wine. A team of expert sommeliers (aka the kwaf Taste Buds) already know what's good. They'll take it a step further and watch for labels that sometimes go on sale at the LCBO. kwaf sends a weekly email with the top finds from the best wineries from around the world. Like surprises? For a holiday gift, you can get  "The Goods". For $59 (1 holiday shipment) you, or your the recipient  receives two carefully selected and amazing Ontario wines that are not available at store shelves. Consider it a wine experience in a box. The wines come with tasting notes, serving suggestions and recipes. www.kwaf.ca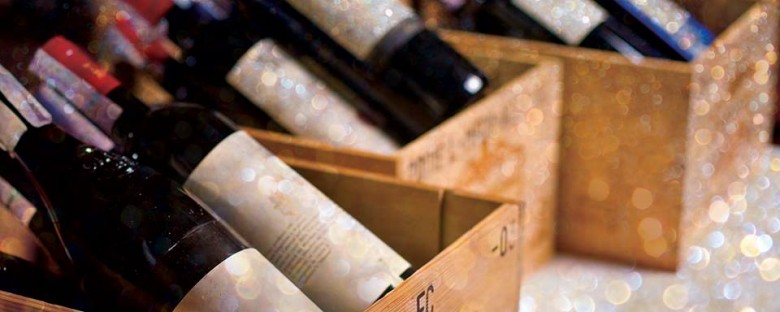 FOR THE MICRO BREW LOVER: Muskoka Brewery Hoptorial
One of Canada's most innovative craft breweries is celebrating a selection of customer favourites. The Muskoka Hoptorial pack includes two bottles of the brewery's three, year-round and famous IPAs: Detour, Mad Tom and Twice as Mad Tom. Packaged in a perfect gift giving pack, the Hoptorial includes fascinating facts about hops. This is a dream box that will no doubt inspire conversation for the beer lover. Muskoka Brewery also carries seasonal and limit releases that are worth checking out. Priced $14.05 Available at the Beer Store and Beer Retailers.  muskokabrewery.com