Kids never seem to be fazed by cold weather or snowy days, but I can't say the same about myself.
Over the past few weeks of what can finally be considered winter weather, I have come to realize that my family is really missing out during the winter months. Even though we're still staying active with ballet, swimming classes and an indoor gym membership, keeping ourselves inside for three or four months a year isn't a great way to live. We love the outdoors!
So for the remainder of winter I am striving to bundle us up and get outside more often. Even if it's for something as simple as a walk along the boardwalk or sledding at our local toboggan hill, I am going to make the effort to get out more, regardless of the wind-chill factor.
I'd love for us to try new things too! Top of my list? Dog sledding and snowshoeing.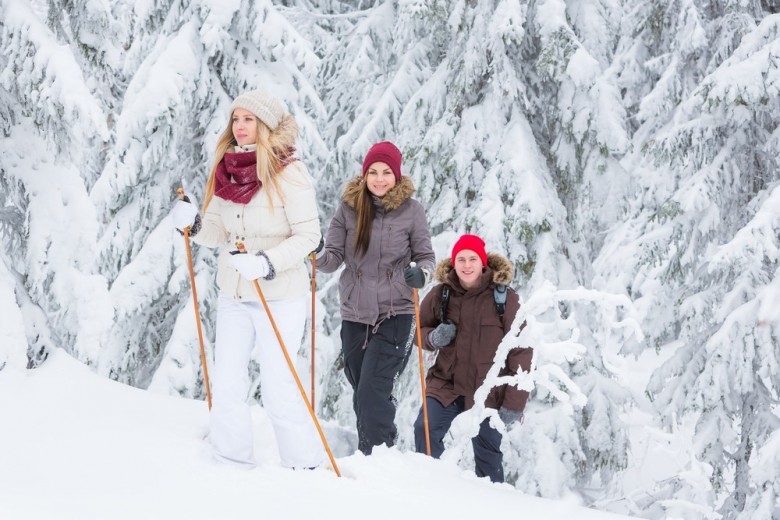 To kick-start our winter adventures this Family Day I'm going to gather up my whole family and head out on a snow-filled day of fun, thanks to Family Snow Day, eh! The Canadian Cancer Society has put together a great fundraising event to help families embrace winter with an exciting day of entertaining activities.
There will be arts and crafts, mini snowboarding, snow stenciling, yummy treats and plenty of hot drinks.
Best of all (for me at least!), families will have the chance to hang out together on a 5 km snowshoe trek along the beautiful Don Valley trail.
The event is also a great way to teach your kids about giving back to the community and the importance of being charitable. By joining Family Snow Day, eh! families will be helping the Canadian Cancer Society invest in life-saving research and provide services that support families who are living through cancer.
Spend Family Day as a family, being active, drinking hot coco and giving back—what more could you ask for?
Family Snow Day, eh! will take place on February 15th (Family Day) from 10am to 3pm at Todmorden Mills in Toronto. There will also be an event held in Milton on February 21st, if you can't make it on Family Day.
This post is brought to you by the Canadian Cancer Society. For more information please visit www.cancer.ca.