Mark the days and weeks leading up to Christmas exciting and memorable activities
Written by Emma Durand-Wood
Half the fun of Christmas is the anticipation. That's why we're chomping at the bit to put up our decorations by this point in November! And of course, having kids brings a whole new level of enjoyment and meaning to the season. Here are some ideas for how to enjoy the countdown to Christmas as a family.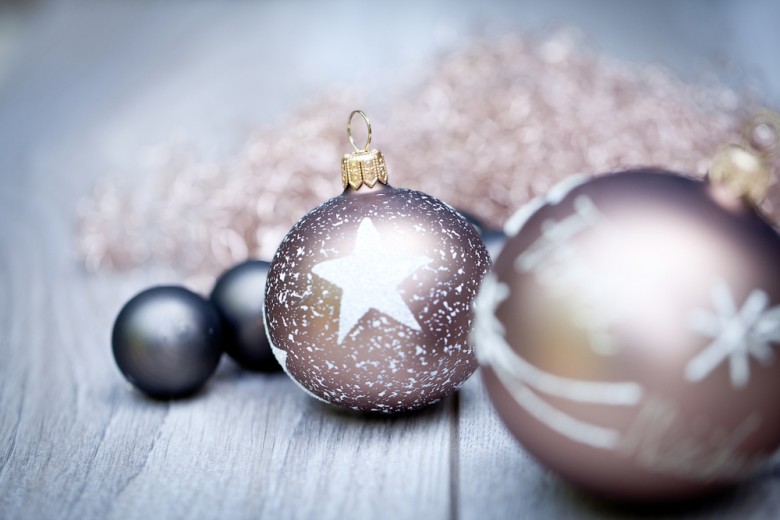 Let's start with the obvious: advent calendars. There is no shortage of inspiration online for homemade advent calendars, but truly, you can go as complicated or as simple as you like! Kids will never, ever tire of the traditional chocolate advent calendar. Grab a basic version for a few dollars at the grocery or drug store—though the chocolate is nothing special, the appeal is timeless. (Then treat yourself to the fancy one from Starbucks and keep it all to yourself!)
Feeling ambitious? Create your own advent calendar. Take 24 envelopes or paper bags and clip them to your tree or a string bunting. In each one, place a small treat, or a note describing a special activity for the day—making cookies, writing to Santa, buying the tree, going to a Christmas concert, mailing cards, etc.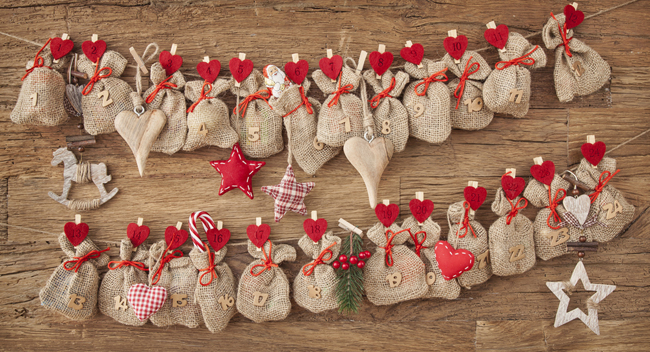 A variation of this is to place an ornament or two from your stash in each bag and add them to the tree every day. Or, place a meaningful poem or passage in each envelope, to discuss at supper or at bedtime. Get some extra mileage from this activity by having everyone help number and decorate the bags or envelopes.
Foster your family's love of reading by sneaking in a solo visit to your public library and checking out a stack of Christmas picture books. Reveal a new book each day and read it as a family, jotting down your favourites so you'll remember to get them again next year —or purchase a copy for your own collection.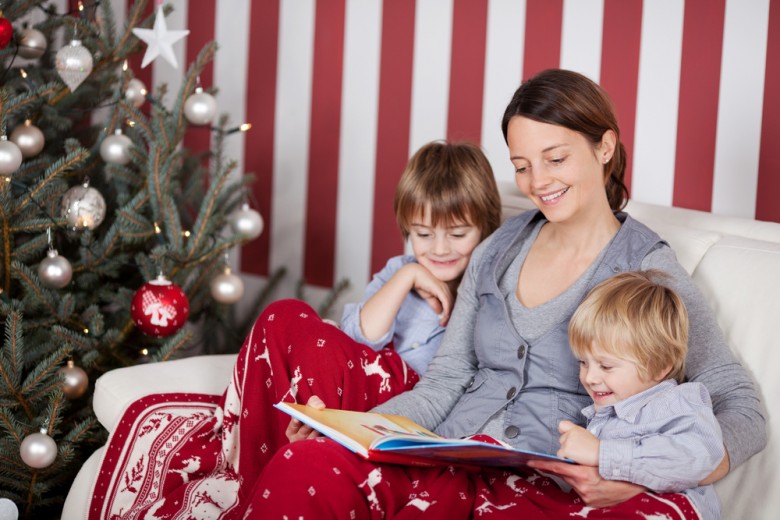 For older kids, choose winter or Christmas-themed chapter books and read one chapter per day. For some extra fun, wrap the books up like presents and let the kids take turns opening one each day.
If holiday baking is a tradition for you, get the family involved. Look through your cookbooks or online and put each family member "in charge" of a recipe. Then make a plan to shop for the ingredients and bake together, spaced out throughout the first couple weeks of December. By letting everyone choose a recipe, you'll instill a sense of cooperation, lighten the load for yourself and discover new favourites to add to your rotation.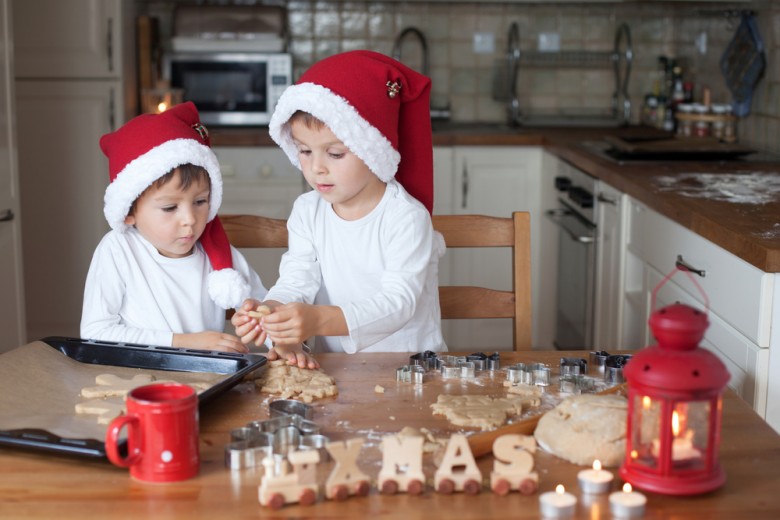 Above all, don't forget that the holidays are great time to remember the less fortunate and those who especially deserve of a kind gesture—it's the perfect opportunity to help foster a sense of compassion and gratefulness. Plan a series of activities that serve others—volunteering at a soup kitchen or shelter, bringing a meal to an elderly or ill friend, taking a tray of cookies to a fire or police station, "adopting" a family to give gifts to, shoveling your neighbours' sidewalks—you get the idea.