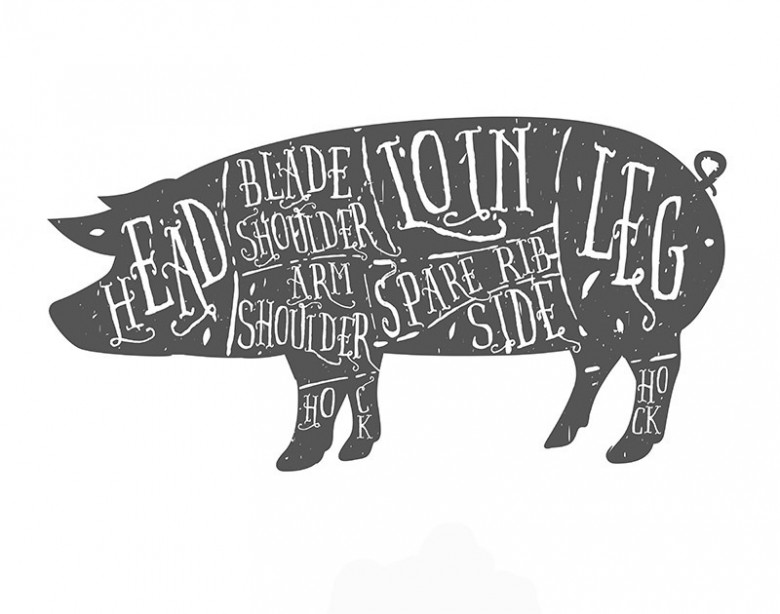 As consumers we are craving more information and asking more questions about the food we eat. That's a good thing. We have choices and we are making everyday decisions and the more we know the better. When it comes to what we feed our families there's even more at stake.  We've been fortunate to live in our country where our opinions matter and can help make a difference and the companies are listening.
Actually, it goes further than that. Food producers are also taking ownership and becoming more transparent not only because it's their business but it's also their livelihood.
I recently had a chance to learn more about Ontario Pork Farmers. Why? Because we should know from farm to fork about what's going on. Here are some interesting things I've learned and you should know too!
There are approximately 1524 pork producers in the province. The pork industry in Ontario accounts for 1 in 7 jobs.
98% of pig farms in Ontario are family owned and operated. They are families who are interested in sustainability and to them it's important to have a full-circle thought process that is necessary to continue for the future of farming.
Ontario Pig Farmers work within the "Pig Code." That is, a set of regulatory guidelines that outlines expectations and protocols. The Code was created by veterinarians, farmers, producers, animal scientists, and animal welfare groups. Why should we care? It outlines how pigs are raised on the farms and helps both producers and consumers understand what is acceptable.
Hormones are not used on pigs raised in Canada. However, the use of antibiotics is used only when deemed necessary like when an animal is sick and is at risk of dying or affecting others.
Ontario Farmers also have an agreement with the Ontario Society for the Prevention of Cruelty to Animals.
Is it true that pigs will eat anything? Well, if they are left to fend for themselves that's quite possible but on the farms the pigs are fed a diet based mostly on corn and soybeans along with vitamins to give them the best nutrition possible.
Animal welfare is something they take seriously and farmers are always looking for ways to do better. An example is creating more spacious group housing that gives animals safer and more spacious roaming areas.
There is a series of quick videos that are great to check out if you're interested in finding out more. They take pride in their family-run businesses and the extensive care for the animals.
RECIPE! We're lightening up as the days and nights get warmer. This is a real crowd pleaser and fast to make. You can find more recipes at ontariopork.on.ca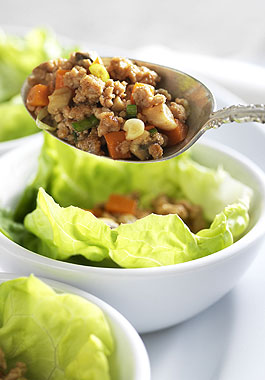 FRESH PORK ASIAN STYLE LETTUCE WRAPS
(serving size for 4)
Ingredients:
1 tsp (5 mL) vegetable oil
1 tsp (5 mL) garlic chili sauce
2 Tbsp (30 mL) minced ginger
1 lb (500 g) lean ground Ontario pork
1 cup (250 mL) finely diced carrot
1 cup (250 mL) finely chopped mushrooms
1 cup (250 mL) finely chopped green onions
1/4 cup (60 mL) hoisin sauce
2 Tbsp (30 mL) water
12 lettuce leaves (Boston, Leaf or Iceburg)
Cooking Instructions:
In skillet over medium-high heat, heat oil and chili sauce until fragrant. Add ginger and cook one minute. Add lean ground pork and brown completely, breaking up pork with spatula. Drain fat and add carrot and mushrooms, cook until carrots are tender crisp, about 5 minutes. Stir in green onions, hoisin sauce and water and cook 1 minute more. Remove from heat.

To assemble, scoop 1/4 cup (60 mL) of the pork mixture into each lettuce leaf and wrap tightly, tucking in ends.
Serve with dipping sauces, like peanut or plum sauce, if desired.
*Recipe adapted from HomeGrownOntario.ca
Ontario Pork represents pork producers in a variety of areas including consumer education, research, government representation, environmental issues, animal care, food quality assurance and marketing.
This post is sponsored by Ontario Pork but the opinions expressed are my own.