What's your idea of a perfect New Years' Eve? Spending time with those closest to you and watching Ryan Seacrest counting down in Times Square or do you woop it up with the party peeps? Hubby and I gave up on parties years ago as the last time we went to a house party the hosts kicked everyone out on the street at 11:30 pm and called it a night. Yeah, don't ask. I also recall going to big parties in clubs (before kids) where you drink a  glass of cheap bubbly and wear dollar store hats while strangers try to secure their spots close to you at the stroke of midnight. Ugh.
So, we've  always made it a night for us and our family in the warmth of our cozy home. But hubby still likes to make things special on these significant days. He's cute that way. We'll have a really nice dinner and have a couple of special drinks.
Whether you're cheering in the new year with friends or have a special cozy quiet night planned, here are a few yummy drink recipes to usher in 2014!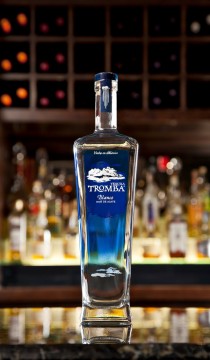 THE WINTER MARGARITA – great for parties! 
10 oz Tromba Tequila Blanco
36 oz Apple Cider
4 slices Tromba Blanco Caramel Apples for garnish (see below)
4 tsp of caramel for garnish
Ice
Pour tequila over full pitcher of ice. Add apple cider and mix well. Pour into 12 oz glasses with the ice. Do not strain. Garnish each glass with 1 slice of caramel apple and drizzle a tsp of caramel sauce. (Recipe provided by Tromba Tequila)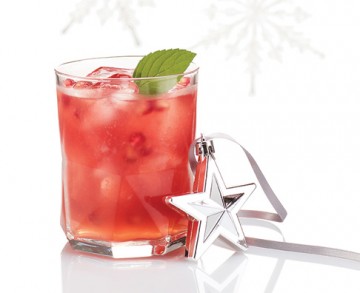 MERRY GENTLEMEN 
1 1/2 oz Crown Royal Whisky
1/2 oz lemon juice
2 oz pomegranate juice
2 oz ginger ale
To a rocks glass filled with ice, add Crown Royal Whisky, lemon juice and pomegranate juice, then top with ginger ale. Garnish with pomegranate seeds and a mint leaf. (Recipe reprinted with permission from the LCBO)
901 CARAMEL APPLES – one of my favourite combinations!  It's going to be a sweet 2014!
1 oz Tequila Tromba Blanco
8 oz dark brown sugar
2 tbsp water
3 tbsp heavy cream
1/2 apple, cut in 1/4 inch slices
In a stainless steel pan mix sugar and water. Reduce by half over high heat stirring constantly. Add cream and reduce until thick (coats the back of a wooden spoon). Add Tromba Blanco to caramel, stir well, and remove from heat. Coat apple in caramel and refrigerate. Reserve the rest of the caramel for the cocktail. (Recipe provided by Tromba Tequila)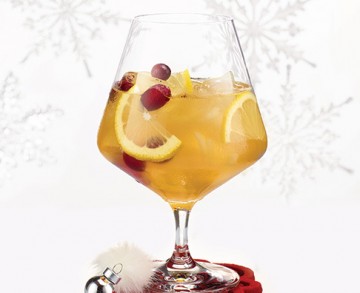 XO HONEY TEA – for a cozy night
1 1/2 oz St-Remy XO Brandy
1/2 oz honey
1/2 oz lemon juice
2 oz brewed chamomile tea, chilled*
To a cocktail shaker filled with ice, add St-Rémy XO Brandy, honey, lemon juice and chilled chamomile tea. Shake and strain into a rocks glass with ice. Garnish with cranberries and sliced lemons. *Can be served warm. (Recipe reprinted with permission from the LCBO)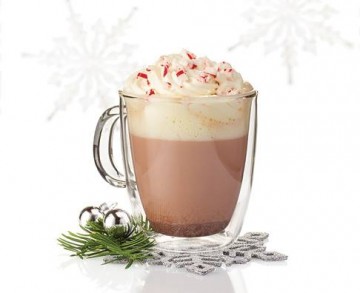 FORTY NIGHTS – A grown-up's hot chocolate!
1 1/2 oz. Forty Creek Cream Liquor
1/2 oz. peppermint schnapps
white or dark hot chocolate
Whipped cream
crushed candy canes
To a heat proof mug, add Forty Creek Cream Liquor, peppermint schnapps, and top with heated white hot chocolate (or dark). Garnish with whipped cream and crushed candy canes. (Recipe reprinted with permission from the LCBO)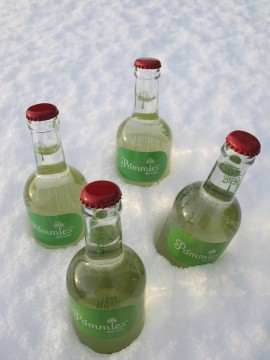 For the cottage or an easy going crowd, try Pommies Dry Cider! It's sweet and the bonus is it's gluten-free! Made with Ontario heritage apples!
 What's your idea of a perfect New Years' Eve? 
This post is not sponsored. Enjoy, but please drink responsibly! — and be a responsible host!