I couldn't help myself. I mean it was Valentine's last week after all. If I could spend the day spooning, I would.
This is what happened.
This guy showed up at the door on a snowy afternoon with flowers holding a tray for what looked like a "breakfast in bed."
"Are you ready for this?" he asks with a big grin. "You're a very lucky lady."
I blush as I glazed over the strawberries, bananas and apples.
"Well…is that what I think it is?" I responded.
"Yes, it looks like you're in for a real treat."
I just need to tell you this…get ready.
It's here…
KRAFT PEANUT BUTTER WITH CHOCOLATE.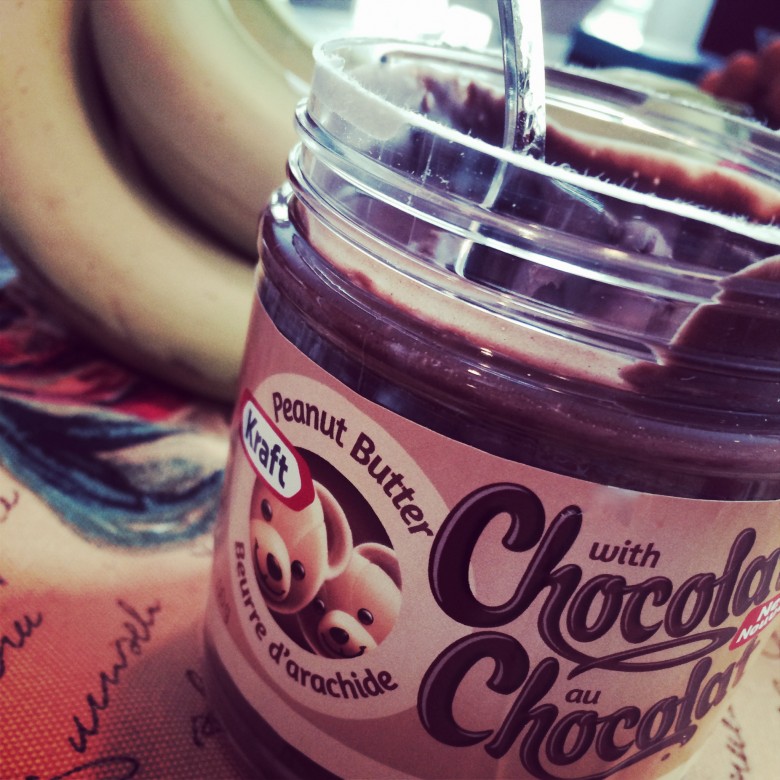 You'll want to update your Peanut Butter Cookie with this easy recipe!