The night before Easter Sunday my little guy has this tradition. He sets his Easter basket next to his bed and makes sure the Lego pieces and toy cars are all put away – you know, so the that Easter Bunny doesn't hurt his paws. But just like the magic of Santa, he tells his older brother "if you don't believe, then he won't come" and  then he happily follows up with, "more chocolate for meeeeee!"
The Easter Bunny arrives sometime before the morning and then the hunt is on! Little guy would wake up waaaay earlier than he should and we can hear him tip-toeing through the house. We can hear his somewhat contained excitement,  "I got another one!"  and it's far too cute! We are happy to keep the magic going as long as he believes. For the record, I still believe.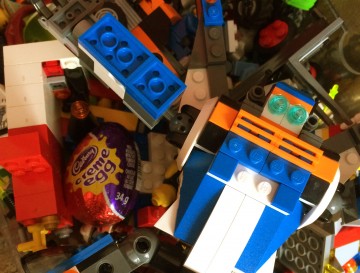 Who doesn't love a good Easter Egg Hunt? But is it about the thrill of the game or the prize at the end?
According to Psychologist Wil Cunningham, Ph.D, an associate professor at the University of Toronto, "knowing there is a reward activates the middle part of our orbitofrontal cortex (that's at the front of our brain) which processes the reward aspects of behaviour, as well as the striatum (that's in the middle of our brain) which helps coordinate motivation." AHA! Er… I knew there was research to back up all these happy feelings!
No matter the reason, we are ultimately creating memories and traditions that will last a lifetime. We're happy to play along to see the sheer joy on his little face.
Hiding the chocolates is half the fun! Last year was too easy for him. BUT this year I'm going to step up my game and make it more challenging… perhaps hide a few in the clean laundry basket (and maybe that will remind him to do his chores! Haha) and maybe next to the milk carton in the fridge.  I just need to remember how many I hide!
You'll want to link here for great tips on creating  The BEST Easter Egg Hunt EVER!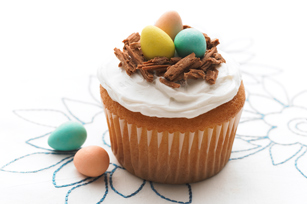 Take your Family Easter fun further and find ways to incorporate your Easter chocolates into yummy desserts! Link here: Easter Recipes
So, what is it for your family? The thrill of searching or the prize?
Happy Hunting Everyone!
FUN FACTS!
The first Cadbury Easter Egg was made in England in 1875 and the first Cadbury Creme Egg started to appear in 1923.
Canada's Cadbury Creme Eggs are produced at the Cadbury factory on Gladstone Avenue in Toronto, ON.
Over 200,000 kgs of chocolate and over 500,000 kgs of goo is used to make all the Cadbury Creme Eggs in Canada every year. That's the combined weight of about 771,775 Netherland Dwarf bunnies.
Over 22 million Cadbury Creme and Caramilk eggs are sold every year in Canada.
Of all the provinces in Canada, Ontario buys the most Cadbury Creme Eggs.
Over 750 million Cadbury Mini Eggs are sold in Canada each year.
The biggest Cadbury Creme Egg ever was made in March, 2010 and stands almost 1.5m tall.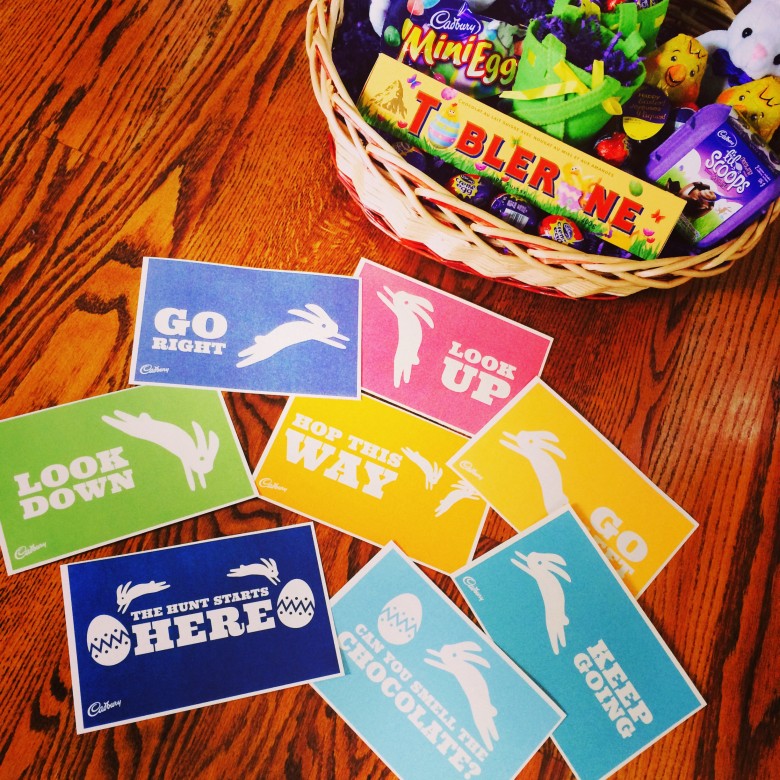 This post was generously sponsored by Cadbury Creme Eggs, but the opinions and images are my own. For more information and fun stuff, link here: Cadbury Creme Egg Canada Facebook page!