It is extremely decent of a place to give you the deep-fried shrimp heads when you order yourself some amaebi – a very El Bullian turn for a take-out meal, and I was delighted. So it was with Sushi Loku, a new sushi place that took over last month when Seb's left the neighbourhood.
For a neighbourhood with no shortage of sushi places, Sushi Loku proved to be a pleasant surprise. A little eccentric – Japanese fried chicken salad! Killer tuna tacos! Signature sashimis! – and a little Korean, Sushi Loku will appeal to the foodie who's a little weary of the same old raw thing.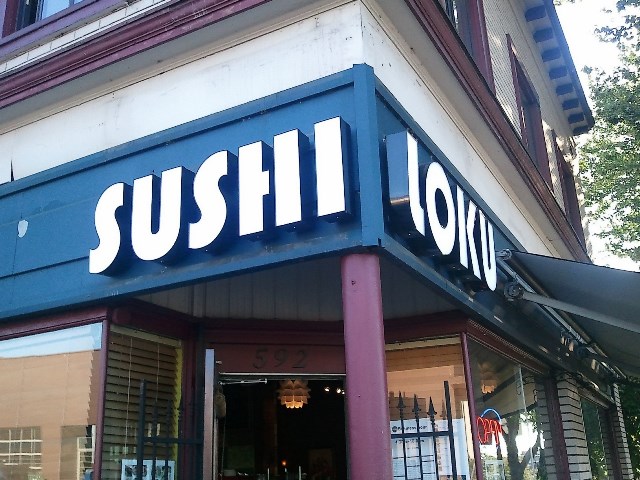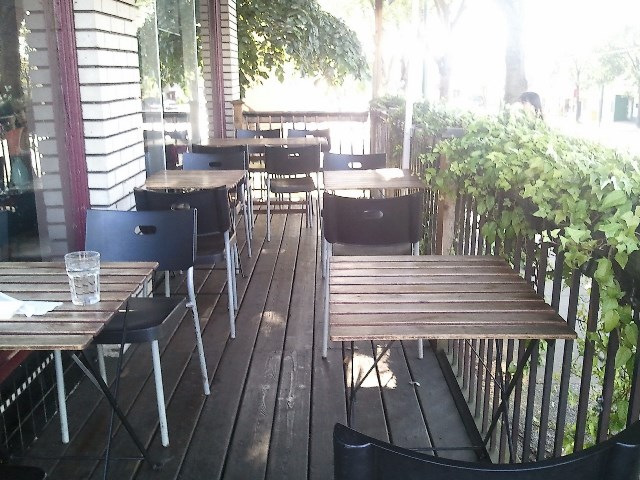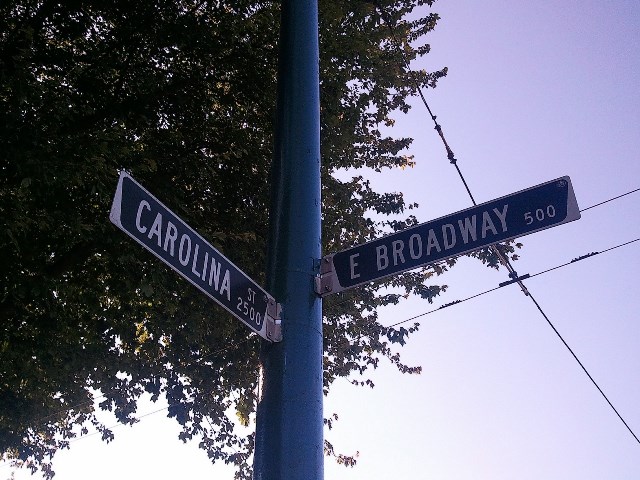 The dining room is beautiful, but unfortunately Toddler is more Bruce Banner than Bruce Wayne these days and therefore unfit to take to a restaurant … we ordered take-out.
We ordered the appetizer tempura (it came with eggplant!), a few pieces of salmon and amaebi nigiri, the tuna sashimi, avocado rolls, spicy tuna rolls, "Crazy Boy" rolls (with onion, avocado, chili mayo, tobiko and crab … deep fried), and spicy octopus carpaccio with fresh sliced jalapeño peppers and citrus.
Each bite was fresh and wonderful; the fried things weren't greasy, the spicy things were well-balanced and gave just the right amount of burn. It wasn't cheap, but if you're looking for cheap and good enough, Sushiyama a few blocks down will suffice. Sushi Loku will be your option when you want to dine a little nicer.
Even better if your kidlet is a civilized being who you can take anywhere.
Sushi Loku
592 East Broadway
Vancouver, BC  V5T 1X5
604.298.4403
The menu (poorly photographed):