If you went a little overboard when shopping for Halloween treats and didn't have enough ghostly visitors to finish your yummy goodies supply, why not turn it all into a range of scrumptious snacks? There are plenty of things you can do with sugar-laden goodies, so check out these mouth-watering recipes.
Chocolate Fridge Cake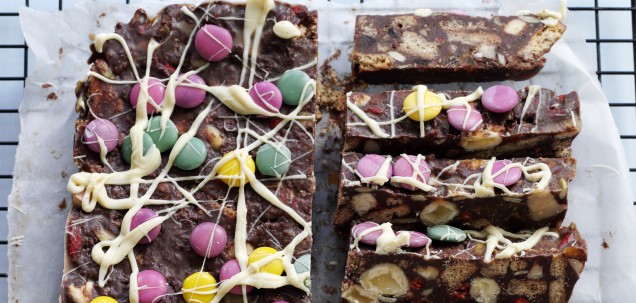 Halloween's the perfect time to dress up in your favourite costumes and eat yourself silly but when the 31st of October has come and gone you can still enjoy all the remaining goodies. To make this Chocolate Fridge Cake all you need to do is chop up your favourite Halloween sweets such as Hershey Kisses, pretzels, candy corn and Reese's Pieces before adding them to melted chocolate. Refrigerate until set and you have an instant dessert.
Image via Healthy Magazine
Candy Brownies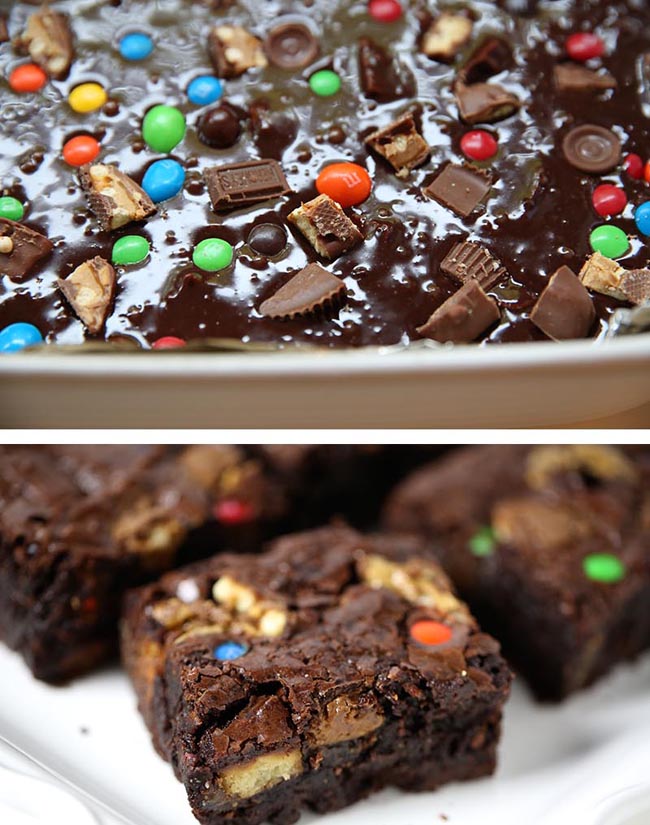 If you thought regular chocolate brownies were as good as it gets, think again. Candy Brownies are sweeter and yummier than anything you've tried before, so wave goodbye to Halloween in style by making this indulgent recipe. To start with mix 1 ½ sticks of butter and 1 ½ cups of sugar together in a large bowl. Beat in two eggs (one at a time) before adding two tablespoons of water and a drop of vanilla essence. Once that's done, add a pinch of salt and baking powder as well as ¾ cup of unsweetened cocoa powder and ½ cup of all purpose flour. Stir carefully.
When the batter is nice and smooth, place around five mini Hershey Bars, a handful of M&Ms and Oreos into a food processor and pulse until they turn into a coarse crumble. This will be easier if the chocolate had been refrigerated in advance as the mixture won't turn into a gooey mess. Fold the crumble into the batter, place in a greased cake pan and bake for about 30 minutes until golden brown and the top starts to crack a little. Leave to cool then cut into squares for delicious bite-sized treats.
Alternatively, you could use leftover York Miniature Peppermint Patties for a delicious mint chocolate version.
Image via I Heart Nap Time
Rocky Road Cake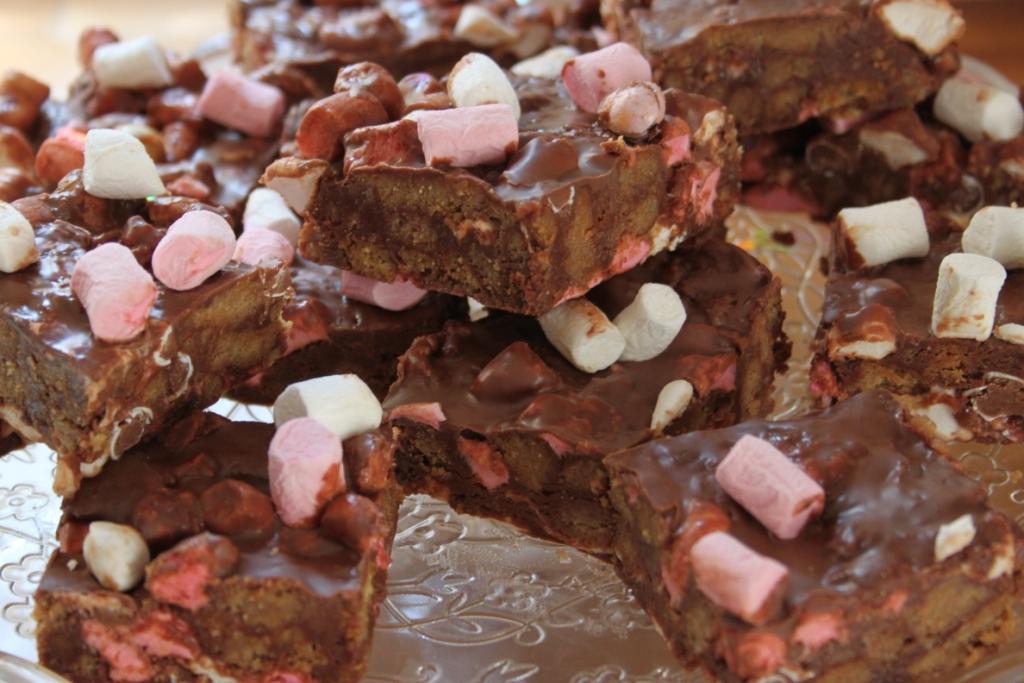 The fabulous thing about Rocky Road Cakes is that they're easy to make and will help you use up all those calorific snacks. They're also all kinds of yummy so if you fancy whipping up those homemade delights, start by heating 125g of butter, 150g dark chocolate, 150g milk chocolate and three tablespoons of sweet syrup in a pan. Once melted, stir in an array of crushed biscuits, nuts, Butterfinger bars, marshmallows and anything else you think will work. Tip the mixture into a tin and leave to chill in the fridge for around two hours.
Image via Cake Fella
Popcorn Balls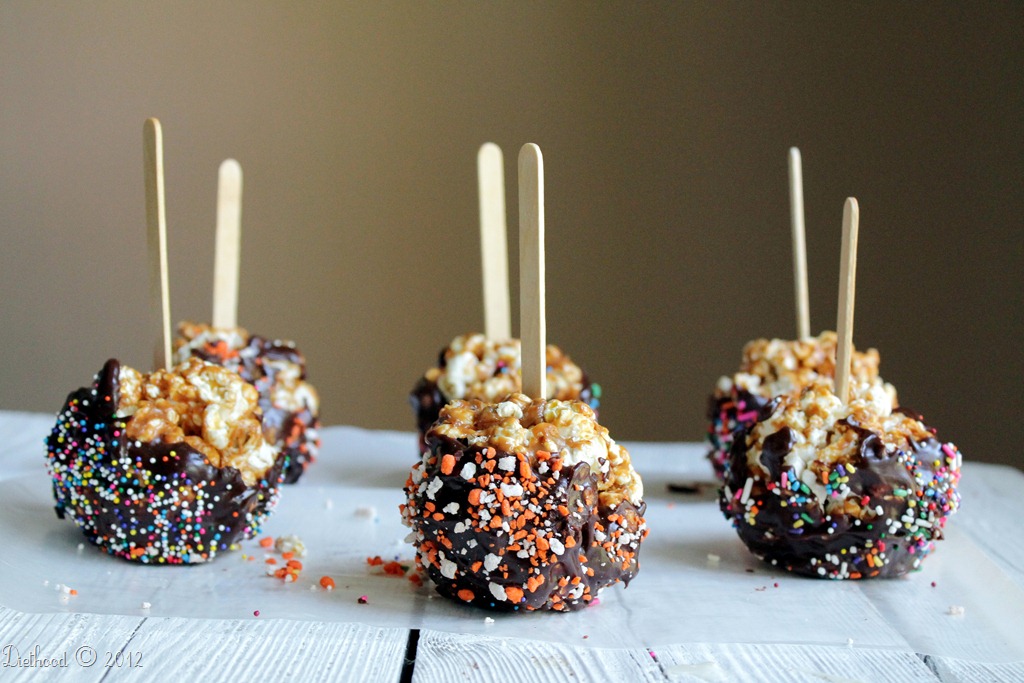 Short of time? Then these scrummy Popcorn Balls will empty your cupboards of goodies in an instant. Start by popping a bag of plain popcorn. Next, melt ¼ cup of butter (in the microwave if you're feeling lazy) and add a pack of marshmallows. Heat for two minutes or until the mixture is a runny, sickly mess then stir in the popcorn. Form into balls and eat at your leisure.
With Christmas around the corner you might have wanted to start a post-Halloween diet, but that can wait until tomorrow, right? These snacks look far too tempting after all.
Image via Diethood
Peanut Butter Cup Banana Pops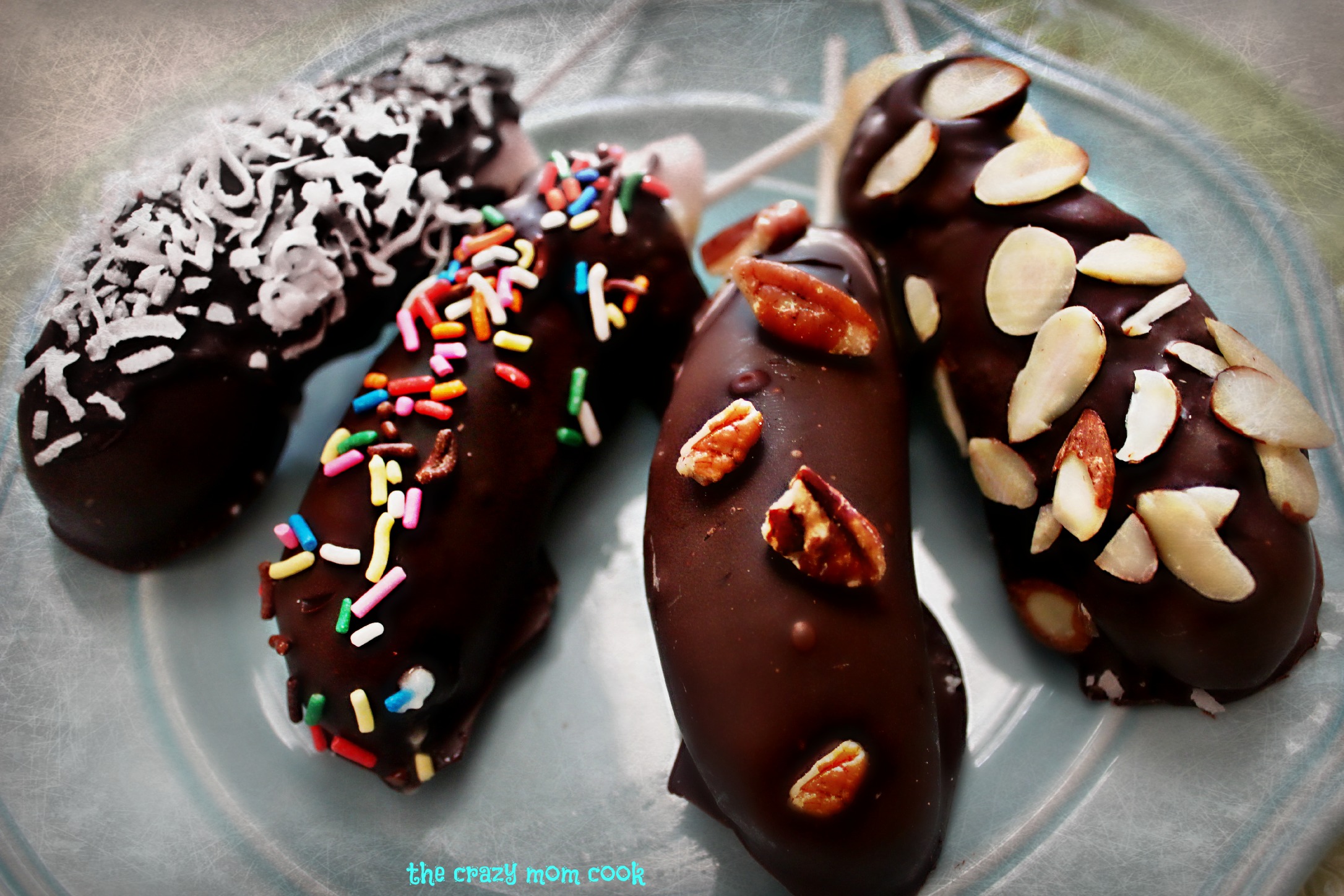 Create some a little healthy and a little naughty with Reeses Peanut Butter Cups, melted chocolate and bananas – altogether they make a delicious frozen lolly. Push a stick into the bananas, which have been cut in half beforehand, then freeze with the peanut butter cups. Once these are frozen melt the chocolate and then dip the bananas in, sprinkle with the frozen Reeses pieces and then place back in the freezer to firm up.
Image via The Crazy Mom Cook