It'd be nice if we could just eat sweets and treats all day on Valentine's Day, but it's probably best to eat a little real food in between bites of chocolates, cookies and candy! With a basic heart-shaped cookie cutter set and some creativity you can celebrate all day long without contributing too much to the sugar fest. Start the day off on a rosy note and let the theme shine till supper with these ideas for fun and tasty family Valentine's meals.
Red velvet for breakfast – without a gallon of food dye? Yes please! These Beet-Colored Red Velvet Pancakes from Kitchen Vignettes use just half a cup of cooked beets to give an entire batch of pancakes a gorgeous crimson hue (just be sure to throw some aprons on before you get the kids to mash the beets)! If you're feeling extra enthusiastic, put the batter into a squeeze bottle and make them heart-shaped. Garnish the pancakes with sliced bananas or strawberries cut into hearts with a small cookie cutter, of course.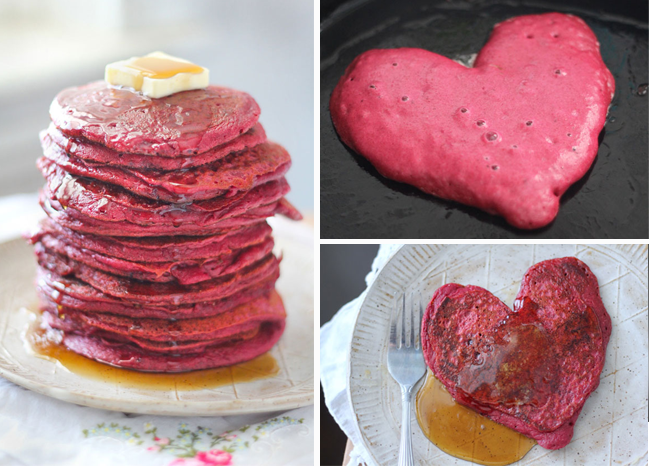 Kids will also have fun making these Valentine Fruit Kabobs and Fluffy Cream Cheese Dip from Young at Heart Mommy with heart-shaped chunks of melon and grapes.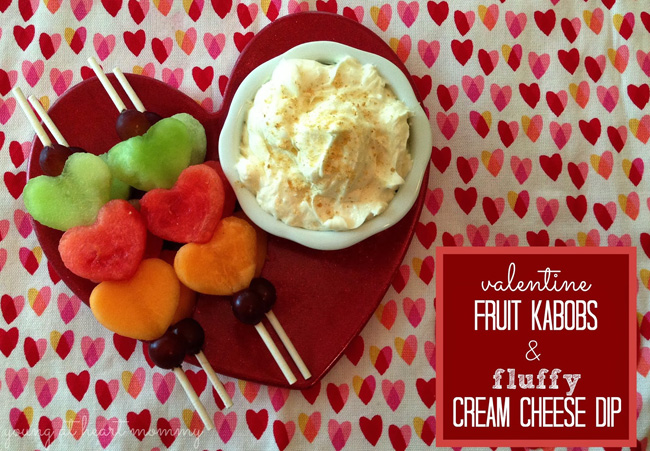 For lunch, a romantic twist on a classic combo fits the Valentine's Day bill nicely. With a few cuts of a knife, you can turn a plain grilled cheese sandwich into a warm and gooey heart-shaped treat. Serve alongside a nice red soup like tomato or minestrone.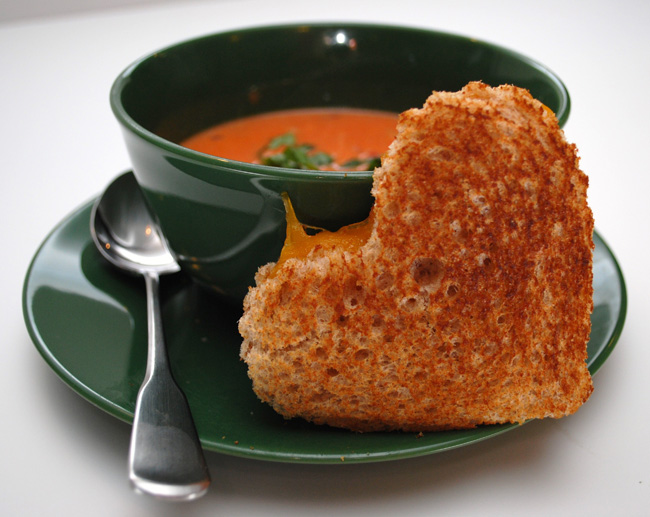 Image via
Or get your reds AND your greens with a Heart Beet Salad from Cupcake Vixens: greens topped with maple-roasted walnuts, goat cheese crumbles and sliced roasted beets cut into hearts.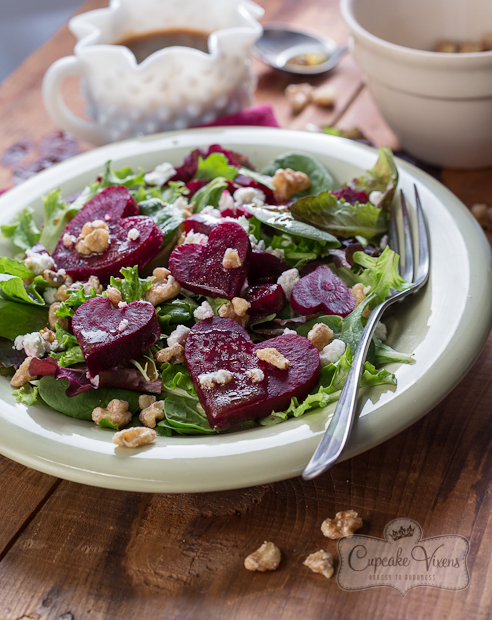 Pretty much everyone loves pizza for supper, and the colours—red tomato sauce and white mozza cheese—are even on-theme for Valentine's Day. When you prepare the dough, free form individual crusts into heart shapes—check out these tips from Kitchen Treaty for making the perfect heart) and let everyone pick their own toppings. Bonus points for using a cookie cutter to cut hearts from slices of pepperoni, salami, etc.
These Heart-Shaped Chicken Pot Handpies from The Recipe Link look fun to make and delicious to eat. With hash browns and hearty veggies wrapped in warm, flaky pastry (make your own or save time with ready-made pie crust), these individual pies can even be made up to a month ahead of time.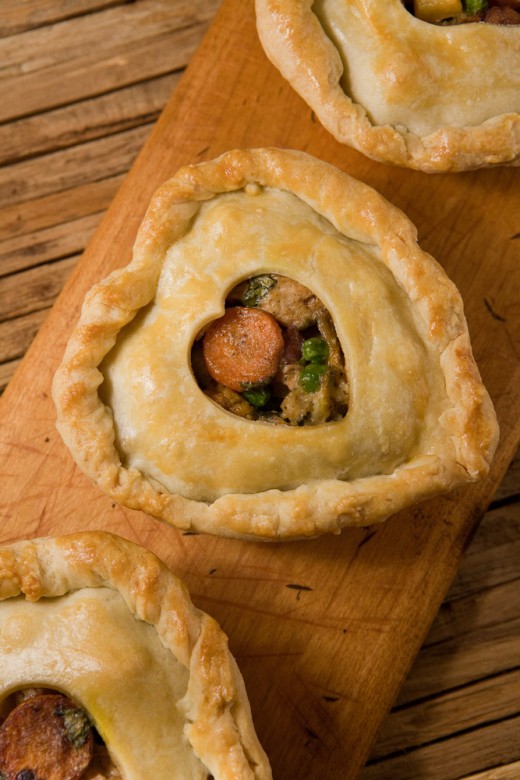 Hope your Valentine's Day is full of great food and the people you love!