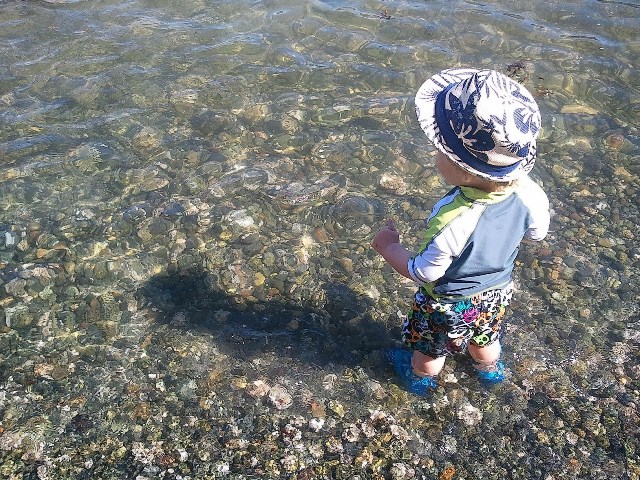 One of the things I love about living on the coast is the access to all the seafood I could possibly eat, more or less for free. Spouse and his friends fish for trout and salmon, so our freezer is always stocked with whole and smoked pink fish; if we feel like clams, it's not a long trip up the coast to a place where you can simply pluck them out of the sand – sometimes handfuls of them at a time.
In the summer, we often spend long days at the beach after my brother-in-law and Spouse drag crab traps out into the water; most of the day is waiting, in the sunshine. It's very hard work. After a few hours, they hop into the boat, check the traps, and bring back sweet dungeness crabs, as many as we can eat and sometimes more.
The reward for our lazy day at the beach is a feast of steamed crabs, crusty bread and garlic butter. I have no complaints about this.