Written by Natalie Ast
This Valentine's Day, indulge in some decadent chocolate from master makers. Whether you prefer a fluffy truffle that melts in your mouth, or a deep, rich dark square, everyone has their favorites. Here's a round up of some of the best chocolatiers from around the globe.
Neuhaus
In 1857, pharmacist Jean Neuhaus opened a pharmacy in Brussels, and covered medicines in a layer of chocolate to make them go down easy. His grandson later invented the praline by replacing the medicine with a cream filling. This Belgian chocolatier was my favourite chocolate house in all of Brussels. Their dark chocolate with dried raspberries was a delightful mix of bitter dark cocoa and sweet/tart fruit.  Lucky for you, they have locations in Montreal and Vancouver, and sell select products in grocery stores here.
Pierre Marcolini might be new in the Brussels chocolate scene, but he's made an impression since opening in 1995 with his creative chocolate blends featuring the finest cacao from around the world. My boyfriend and I went to Brussels for Valentine's Day, and he bought me a tasting box of chocolates from around the world. Each square featured cacao from a distinct country, so you could taste test your favourite. It was incredible to savour the differences from each region! Their rich hot chocolate is divine, so if you ever happen to be near a boutique or find a food store that carries his chocolate, take advantage!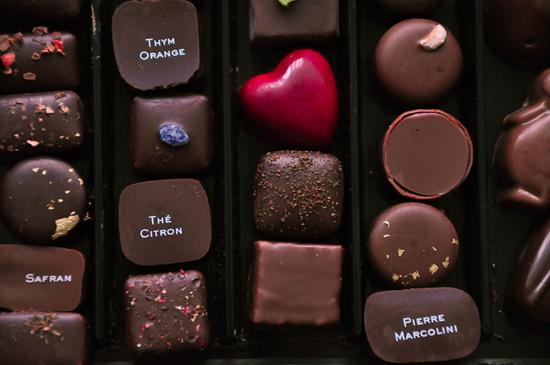 SoMa
For some local love, check out SoMa chocolatemaker. The Toronto-based company started a chocolate factory in 2003, and named it Soma after the substance named in Aldous Huxley's famous dystopian novel, Brave New World. For an adorable Valentine's Day date, indulge in some spicy Mayan hot chocolate, which boasts a fiery kick. Their classic slow roasted almonds are tumbled in decadent chocolate and are addictive!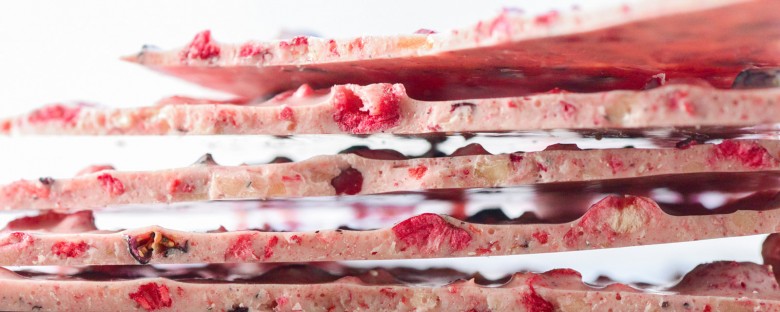 Leonidas
Another Belgian chocolate company, it started in 1913 in Ghent. The founder, Leonidas Kestikedes married a Belgian woman and entered his chocolate in the Brussels World Fair and won the gold prize. The rest is history, with the chocolate brand opening over 1000 stores across the globe. There are a couple locations in Toronto too, so you can pick up sweet pralines or delicious Belgian truffles.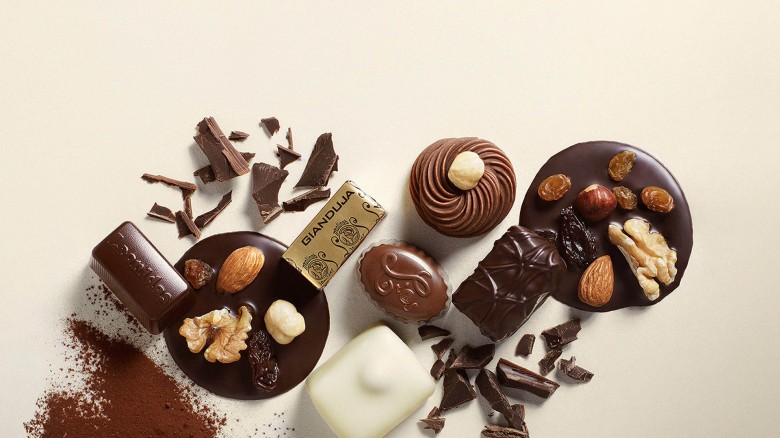 Lindt & Sprungli
This classic Swiss chocolatier is famous the world over, and their decadent truffles are a safe bet for any chocolate lover.  The brand started in 1845 in Zurich, and made solid bars, fashioned after the Italians. Lindt made their mark with the solid bar, because up until then, most people consumed chocolate as a drink.
This chocolate brand is popular and known for their truffles and chocolate strawberries, but their accessible locations are a great way to get a taste of Brussels in Canada. The company name was inspired by the legend of Lady Godiva, and established in 1926. The chocolate maker became famous for their smooth, dark chocolate and signature shell designs. The chocolate covered pretzels are a quirky alternative to classic chocolate for Valentine's Day.