There is nothing better than coming home and having a freshly made meal, except maybe coming home to an already cooked, homemade meal.
In the winter we rely on our trusty Crock-Pots and slow cookers to get us through these long, cold months filled with short, dark days.
It's as easy as pulling together your ingredients the night (or morning) before and throwing them all into your Crock-Pot—like magic, you've got dinner set the next day!
Sausage-And-Tortellini Soup
Talk about a hearty soup! Take a perennial favourite of most kids—tortellini—and turn it into a delicious soup. All you need is some chicken stock, escarole (or endive) and some delicious sausages. On low, this recipe cooks for 5 to 6 hours, or if you want to speed things up, on high for just 2 to 3 hours. Find the whole recipe at Country Living.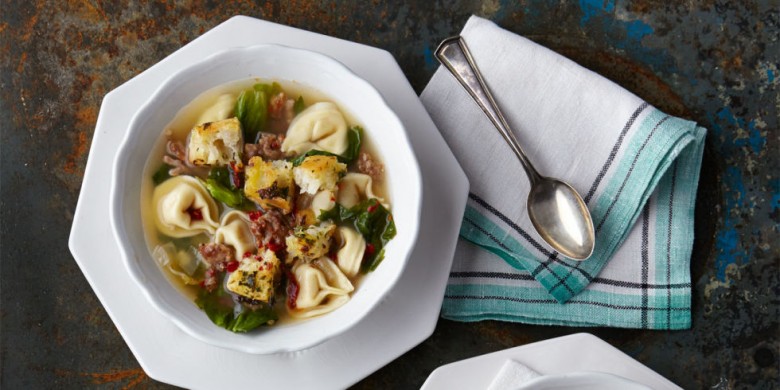 Bachelor's Stew
Don't let the name fool you, this stew is a great option for the whole family (and a great one to teach your kids, too!). This beef stew has a ton of vegetables in it and also (if you can believe it) tapioca. We love that this stew takes 10 to 12 hours in the slow cooker on low, meaning it's perfect to put on in the morning and will be ready when you get home from work/picking up the kids/all the after-school activities you have that day! You can get the recipe from Corwynn Darkholme on All Recipes.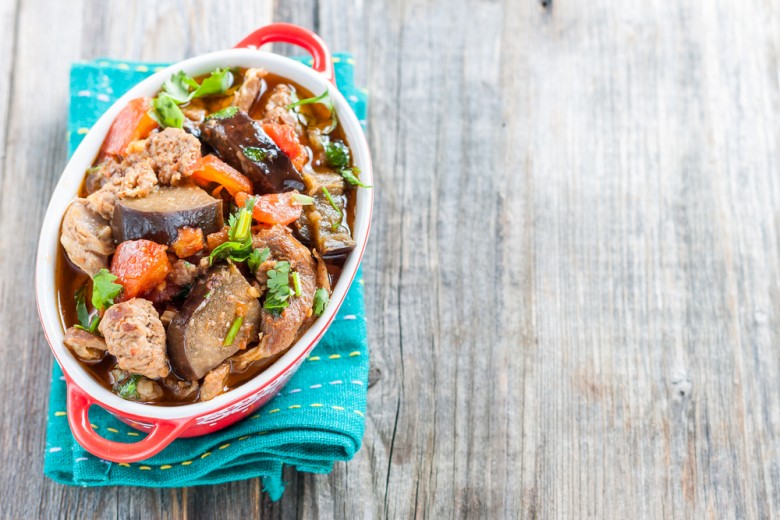 Creamy Tomato Slow Cooker Chicken
With this recipe, you'll get the perfect chicken every time. This slow cooker twist on an Italian classic is great when served with a die of steam vegetables and on a bed of pasta or rice. We love the flavour of the Alfredo sauce mixed with the tomato. Find the recipe from Corey Valley at BettyCrocker.com.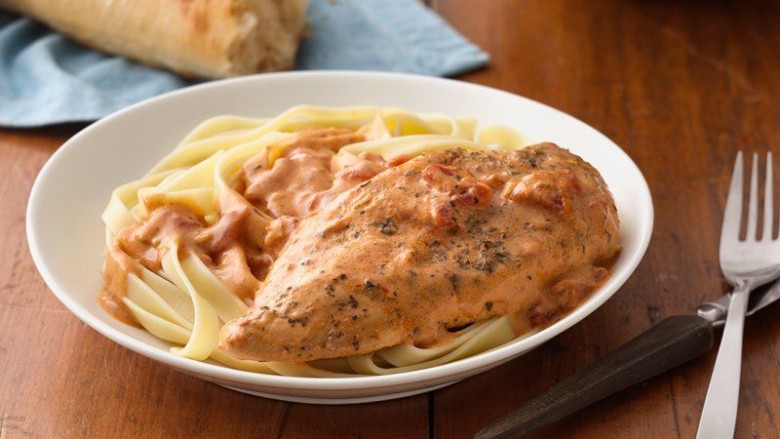 Crock-Pot Beef Brisket
Get that smoky barbeque taste without the barbeque—all from your slow cooker (a little bit of liquid smoke, of course!). Make a tender and delicious beef brisket in 8 hours with this amazing recipe (it even includes a homemade barbeque sauce recipe) from The Country Cook.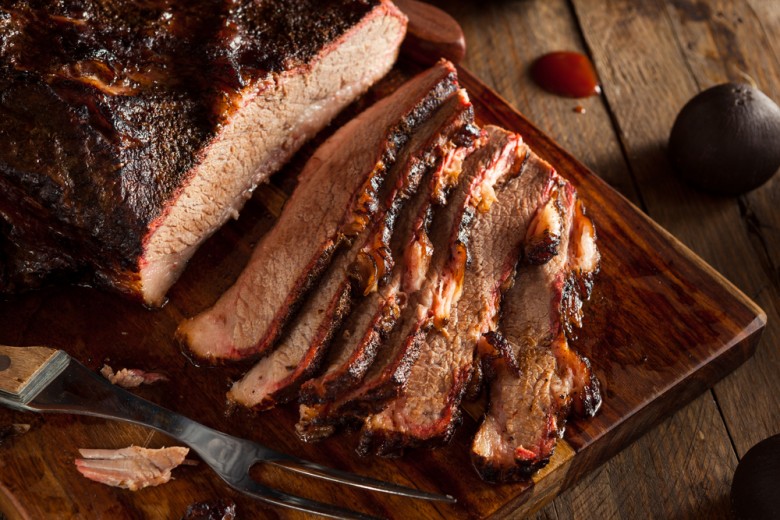 Jimmy Fallon's Crock-Pot Chili
Leave it to funny man Jimmy Fallon to come with a delicious beef chili that will have the kids coming back for seconds. Our favourite addition to this recipe? A bottle of your favourite amber beer. Don't worry, the alcohol will burn off during cooking, so it's safe for the kids to eat! Get the recipe from MarthaStweart.com.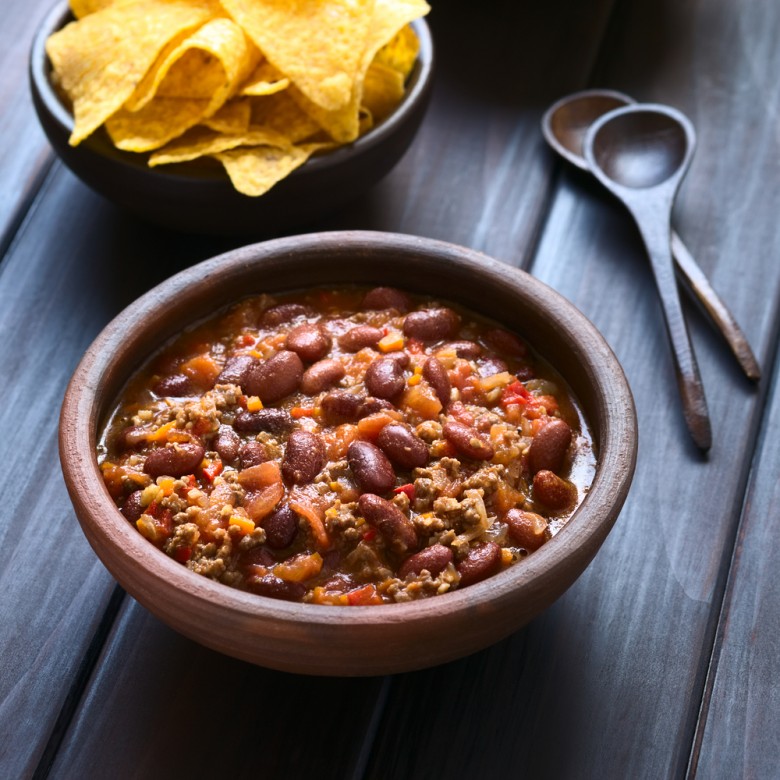 Cheesy Crock-Pot Cowboy Casserole
Potatoes? Check. Beans? Check. Beef? Check. Cheese? Check. This crockpot casserole has everything you need to get the kids excited for dinner time. It only takes minutes to prepare and then you can sit back and relax for the next 6 hours as it cooks to perfection. Get your hands on the recipe at Family Fresh Meals.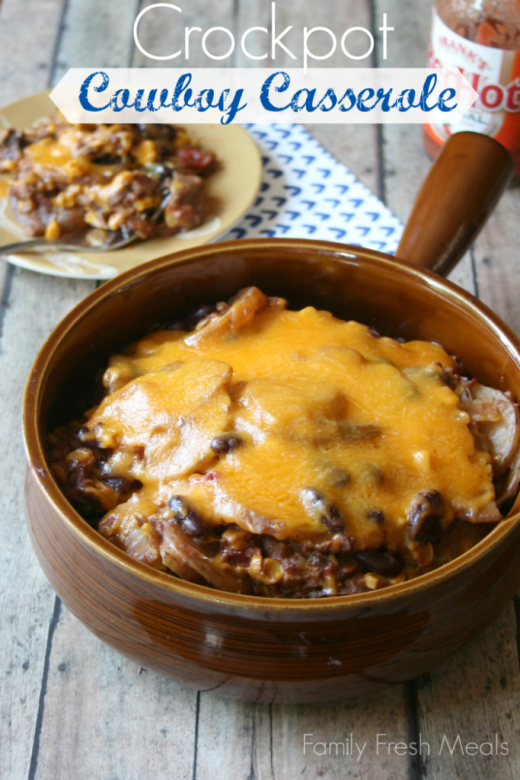 Herbed Chicken In The Slow Cooker
Have you ever thought of cooking an entire chicken in your slow cooker? Because guess what, you definitely can! And it will only take 3 hours! Just make sure you buy a chicken that will fit in your slow cooker and be sure to use a meat thermometer—your chicken should be at 160°F. Find the recipe at Epicurious.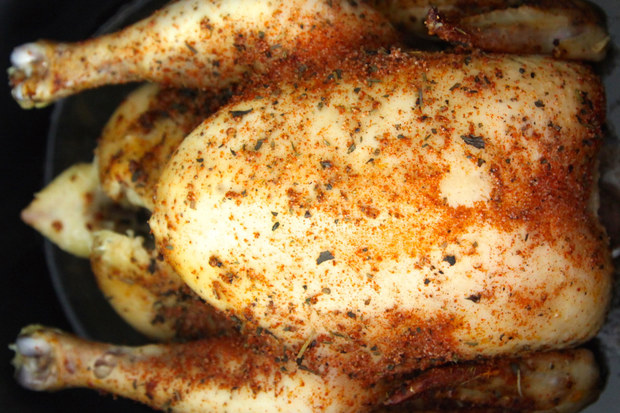 Slow Cooker Triple Chocolate Brownies
Your slow cooker can do a lot more than you ever imagined—even desserts. We turned to the best of the best, Martha Stewart, to get this ooey-gooey chocolate brownie recipe. The total cooking time for these guys will be six hours so be sure the kids are preoccupied. And just think how amazing your house will smell! You can get the full recipe at MarthaStewart.com.