When you hit a milestone anniversary year like 50, you would expect a celebration, right? It's the golden party that is deserving of recognition! Well, I'm not quite there yet…someday and I will embrace it with gusto! But it's the golden anniversary year for Yorkdale Shopping Centre, one of my favourite spots in Toronto!
Celebrations have begun with last week's very beautiful unveiling of a series of photos by the iconic photographer and musician Bryan Adams. Each photo in the series featured some of Toronto's top Style Makers including Jeanne Beker, actress Lisa Ray, philanthropist Suzanne Rogers and her daughter Chloe, TIFF artistic director Cameron Bailey and more.
Also unveiled at the event was the stunning one-of-a-kind golden dress designed by Canadian designer Lucian Matis. The dress was created exclusively for the celebration and is gracing fashion magazine pages worn by supermodel Coco Rocha, the face of Yorkdale Style.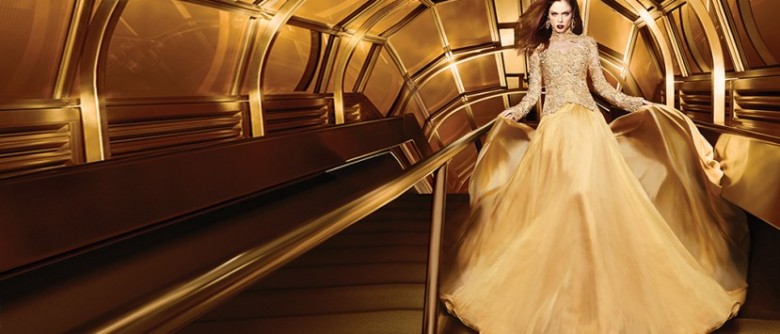 Both the gown and the photo exhibit is currently on display at Yorkdale Shopping Centre. In addition to the special exhibits, various retailers within Yorkdale have exclusive and commemorative items listed in their "Gold Collection" from Ted Baker London, Michael Kors, MAC Cosmetics, Town Shoes, Purdy's Chocolates and others.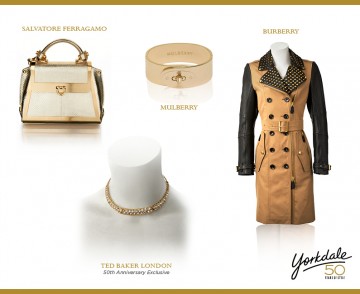 It was February 26, 1964 when Yorkdale first opened its doors to the public. My father-in-law, who's career was in the retail sector, recently told me how it was the big deal when they had opened. It was cutting edge back then and today it is still considered a leader attracting not just shoppers but retailers that are in the fashion forefront.
Over the past year, Yorkdale has introduced fashion labels like All Saints, John Varavatos, Mulberry, White House Black Market, David Yurman, and Zara Home — all first entries into the Canadian Market. The mall continues to grow with recent announcements of Nordstrom's that is scheduled to open in Fall 2016.
Happy Anniversary Yorkdale! 50 looks great!