When you were growing up did you ever have that conversation with your parents about sex? I certainly didn't. It may be because my parents weren't comfortable and probably didn't know how to approach the topic. But times have changed since we were in university… or have they? Certainly access to information has changed with the internet. Young adults have way more access to information and are exposed to way more than we ever were.  But what are they getting out of it all?
I had the opportunity to spend time with sex expert Alex McKay, Ph.D. and Research Coordinator for The Sex Information and Education Council of Canada (SIECCAN) recently to discuss the current attitudes towards the topic.  I also wanted to learn how parents can help educate their teens and approach the subject without having eyes roll.
A recent eye-opening survey conducted for the makers of Trojan® Condoms revealed some very interesting findings from Canadian university students.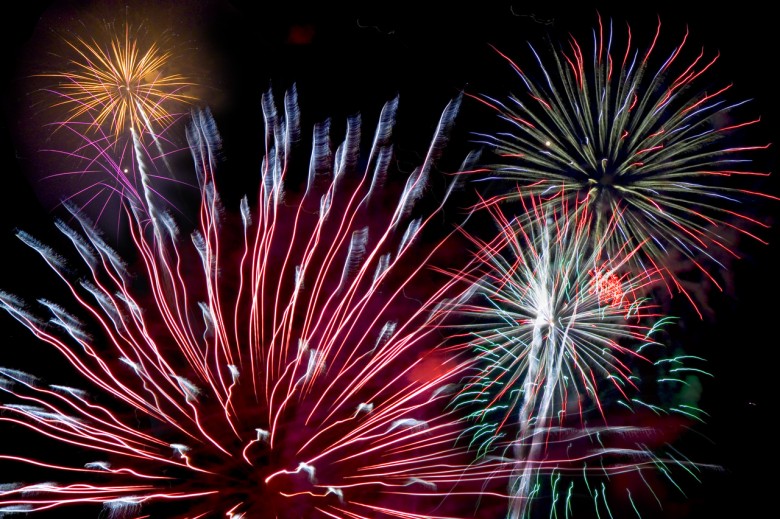 The study found that almost two-thirds (64 per cent) of post-secondary students across the country had a sexual encounter within the past year and although 72 per cent of students engaged in intercourse during their last sexual encounter, only about half (51 per cent) reported using a condom. Students listed their main reason for using condoms as birth control (54 per cent) followed by both birth control and Sexually Transmitted Infection (STI) prevention (38 per cent) and STI prevention on its own (6 per cent).
Why is this study important? "Typically studies focus on one specific thing," says McKay, "With this study, researchers were able to look at a broad spectrum within the topic. One aspect we wanted to touch on was the students behaviour that impact directly on their  health. Certainly one of the highlight findings in the extend to which the students are using condoms."
Even though half of the students say that they are using condoms, most of the other students who are sexually active are using forms of birth control which protects them from getting pregnant but not realizing the need to protect their sexual health.
"If you look back over time, the percentage of adults using condoms hasn't changed very much," says McKay "even with the access of the internet you would think that there would be higher rates of condom use. With this study we were able to investigate some of the reasons why students did, or did not, use condoms."
According to the study, what researchers found was that the primary reason for students using condoms wasn't to prevent sexually transmitted diseases but for birth control. "We went into this study expecting that this would be the primary motivator in using condoms," says McKay. But when the researchers  also asked people why they didn't use condoms they heard answers like "we are in an exclusive relationship so we don't need condoms". However, McKay explains that regardless of how many relationships you have been in previously, whether it's one or ten, then you  can be exposed to STIs. This has been an eye opener for many students.
And what about when it comes to pleasure – a stigma that is often associated with condom use of previous generations?
FACT: Last year 75,393,792 condoms were purchased in Canada
The survey found that ratings of sexual pleasure for both males and females in various types of relationships, with the exception of females in "committed dating" relationships, were not significantly different between those who did use a condom and those who did not.
"This is an exciting finding as it demonstrates that you can protect yourself and your partner and still have great sex," says Robin Milhausen, PhD and Associate Professor at the University of Guelph, who is helping to analyze data from the survey. "Some young people have the idea that using condoms will reduce sexual pleasure – but this study, among other recent research, suggests that this is not necessarily the case.  It is critical that sexual education highlight the ways in which condom use can be sexy, pleasurable and fun."
It's obvious that knowledge is important when it comes to sexual health education. Although students have access to Health Centres at University and colleges, the information getting to them is still low. In the study, 43 per cent ranked the sexual health education they received in high school as fair or poor and 20 per cent ranked the sexual health information available on campus as fair or poor.
"The results are telling as they suggest that these students haven't received the necessary sexual health education and services from schools and health care providers for them to be well informed."
Consistent with low concerns around contracting a STI – (56 per cent reported they are not concerned), the knowledge portion of the study found that over half (56 percent again) were not aware that Human papillomavirus (HPV) is the most common sexually transmitted infection in Canada.
As parents, we can help by providing our teens heading into their university and college years with access to the right information they need to make their own decisions moving forward. Condoms are not just for birth control but for your own health.
Other notable findings from the Trojan/SIECCAN Sexual Health Study include:
Around one-quarter (27 per cent of males and 23 of females) have never had sex (oral, vaginal, anal).
Condoms and the pill are students preferred methods of contraception. 45 per cent of students said condoms were their preferred method of contraception, and 38 per cent said it was the pill.*
Just over half (51 per cent) of students used condoms the last time they had sex.
23 per cent of students believe a vaccine is now available to prevent HIV (human immunodeficiency virus), with another 21 percent reporting they don't know whether one exists or not.
Roughly two-thirds (67 per cent of males and 80 per cent of females) report being happy or very happy with the sexual part of their lives.
More than one-third of respondents (34 per cent) described their most recent sexual encounter within a casual relationship such as a "hook-up," a "booty call" or involving a "friend with benefits."
*Out of those respondents who selected one preferred method of contraception
Clearly more education is needed. To learn more about sexual health visit this great site weknowsex.ca and Trojan.ca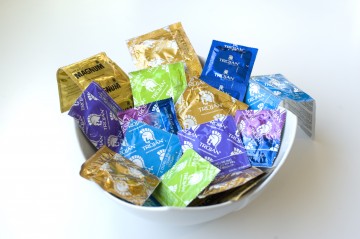 **The Trojan/SIECCAN Sexual Health Study, conducted by Leger Marketing, surveyed 1,500 university students across Canada and was commissioned by Trojan and developed in partnership with SIECCAN (The Sex Information and Education Council of Canada). The goal was to gain insight into the sexual health related experiences, knowledge and behaviours of young adult Canadians and to determine priority areas where their sexual health education needs improvement.
This post is not sponsored, nor was I compensated. The opinions expressed are my own.