Save for the months when my bosom was filled to bursting with milk for my babies, I have always been a small-chested girl.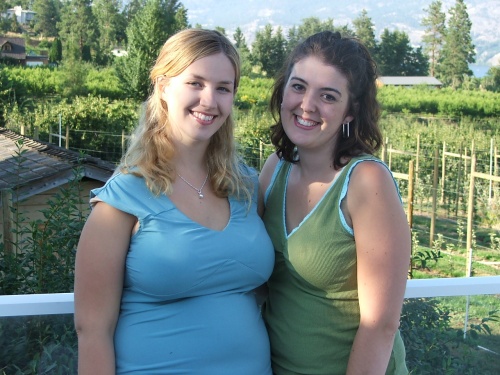 (This photo blows me away every time. My first baby was a couple weeks old and my boobs hung like anvils from my chest. Those postpartum days were CRAZY.)
All through high school I rocked my 32A bra and felt fine about it. My weight fluctuated a lot after that but I usually hovered around the 34B mark unless I was pregnant or nursing.
I had heard the fuss about how important it is to get a proper bra fitting but I thought that advice only really applied to the well-endowed ladies of the world: those who face battles like cup overflowage (totally a word), shoulder straps digging in, etc.
I thought I had it pretty figured out at 34B.
Well, it turns out that basically every woman in the world thinks she's a 34B!
I finally bit the bullet and got fitted at a local lingerie shop and, to my complete and utter surprise, was told I am actually a 32B. Smaller band? Bigger boobs?! Wahoo!
I bought a couple bras in this new size, and maybe it's all in my mind, but I feel more confident, better supported, and happier with my body proportions.
Have you been fitted for a bra before? Were you surprised by your actual size?