The seasons are changing and this is when I assess my skin care needs. Winter skin care needs are different from the summer needs when air in the big city is often heavy and humid, wreaking havoc on my skin. But now that the fall is creeping up, the air is cleaner and crisper in the mornings and night, while midday can still get a decent warm up. Here are some products that are worth switching to at this time of  year…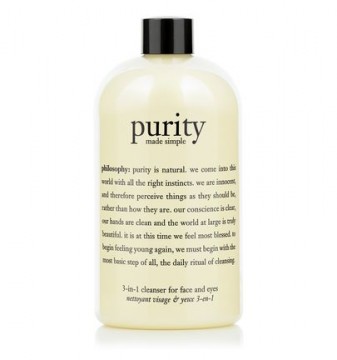 Philosophy Purity Made Simple One-Step Facial Cleanser: is the ideal cleanser that does it all, and gently. Removes oil and makeup efficiently leaving a clean feel without drying. It combines the benefits of a toner that helps pores tighten up and soothes the skin. It's a multi-tasking cleanser that doesn't foam up but leaves skin soft. Suitable for daily cleaning and for all skin types. Available at Sephora, The Bay, select Shoppers Drug Mart.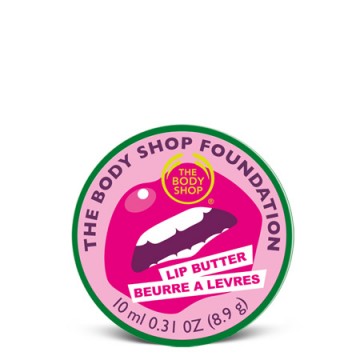 The Body Shop Dragon Fruit Lip Butter: Keep your lips, and the edges of your mouth hydrated before the cold weather comes. Regular swipe of a good lip balm will do you a world of good for the upcoming holiday season. You don't want to be caught off guard with dry lips and lipstick running into fine lines. I like this particular balm as it's fast and easy to put on daily and by purchasing this particular brand, you'll be supporting Polar Bears International. Profits from this lip balm will go directly to the charity. It's available until December 31. Available in stores and online.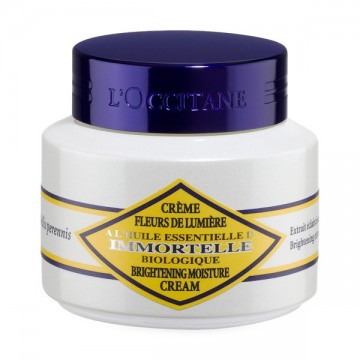 L'Occitane Immortelle Brightening Moisture Cream: I've been using various products from the L'Occitane line for years. This particular cream is one I've switched over to recently. The Immortelle line uses the essential oil of this flower that grows along the Mediterranean Sea. Known to help with collagen production it claims to enhance cell renewal. This particular cream is light to touch yet rich in nutrients like Vitamin C that helps even skin tone and gives you that fresh dewy face appearance without looking or feeling greasy. Ideal for uneven skin tones. Available at L'Occitane Stores and online.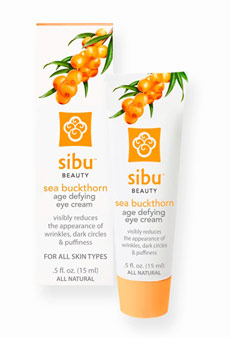 Sibu Beauty Eye Cream: Fall is here and after time in the sun and now adjusting to back to family routine. Some of us are showing a bit of tiredness under our eyes. Be careful! I'm at that stage now that if I don't take care of that delicate skin, those lines will start to stay. Smile lines, crows feet, bags, whatever you want to call them, they will eventually show up..or may they have already. This particular eye cream is gently and natural. Made with anti-oxidant rich Sea Buckthorn – a berry that actually thrives in the harshest conditions and high altitudes of the Tibetan Himilayas, it's known to revitalize and repair tired skin. It's also gluten, paraben, sulfate free. Available at Loblaws.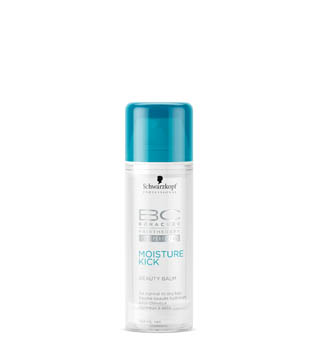 Schwarzkopf BC Bonacure Hairtherapy Moisture Kick Beauty Balm: The beach, cottage, pool times may have dried out your hair a bit. Factor in the heat damage from our hair dryers and now our tresses are screaming for some moisture. This Moisture Kick Beauty Balm for hair helps rehydrate the shafts and gives a healthy looking shine. This leave-in treament is applied to damp hair. Great for normal to dry hair and curly or wavy hair. Available at Hair Salons.
Mary Kay TimeWise Repair Volu-Fill Deep Wrinkle Filler: I hadn't heard about Mary Kay products in a long time and then this came out and grabbed my attention. This easy to apply formula fills in deep lines and wrinkles on foreheads, between the eye brows, smile lines and more. The lotion plumps skin by filling in wrinkles immediately but also has retinol for long term benefits. Available through Mary Kay Consultants.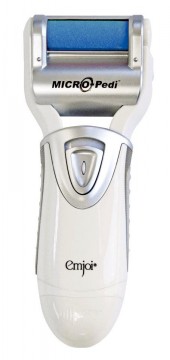 Emjoi MICRO Pedi and NEW MICRO-Nail : We're starting to put away our sandals and opened toed shoes, but that doesn't mean we stop taking care of our feet! (Hey, winter beach escapes will be here soon!) But maybe we don't need a full pedicure at the nail salon. MICRO Pedi gives you the ability to keep dry heels in check on a regular basis without having to fork over tons of cash. The device removes dry skin safely and quickly. This hand-held battery operated device is convenient with the option of buffing rollers. New this year is the MICRO-Nail that gives a perfectly polished and healthy maintained looking nails. But what I really like? It's mine. I don't have to worry about who else it's been used on. A men's version of the MICRO Pedi is now available as well. Available online, Shoppers Drug Mart and The Shopping Channel.