When it comes to beauty products, I have a confession to make. I love things that are fast and effective. Like most moms, I really don't (and can't) spend a lot of time on beauty, so I'm constantly on the lookout for products that can fit into my jet-setting lifestyle…Jet-setting, as in, always buzzing from work to school to the grocery store to the soccer field. Can you relate? I do love to take care of myself, BUT it's gotta fit into my routine. Here are the latest five products I've tried that meet my needs and maybe yours too?
MASTER CONTOUR by MAYBELLINE: Let's talk about contouring first. I've seen a few YouTube tutorials on how to contour. That is, with the help of cosmetics done right, it can make your face appear slimmer. The videos are fascinating to watch. I've played around with pencils to help contour my nose but have failed on doing it myself. Truthfully, I don't have the time or the skill to do it like a Kardashian. So, when Maybelline sent over their MASTER CONTOUR Face Contouring Kit, I was keen. This 3-step kit makes contouring less stressful. The all-in-one palette includes a brush and also comes in three shades. With this kit, you can contour, highlight, and use the blush.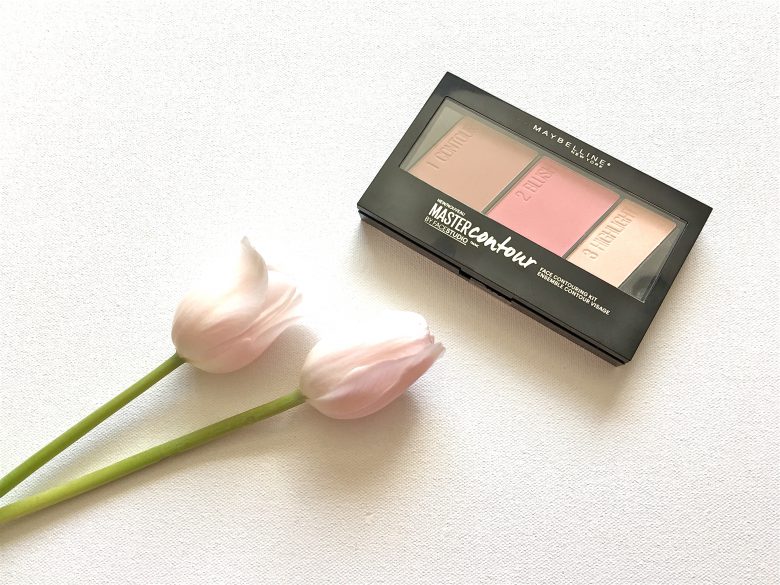 There are tutorials on the site but I had recently met with beauty expert Brittany Gray, Owner and Creative Director of FANCY FACE INC.  I realized that taking an hour out of my day to learn from an expert is going to save me time and stress later. When we first sat down she asked me what I wanted to learn about when it came to make-up application. I immediately chimed in with contouring…I may have sounded a little desperate. I had mentioned that as a mom I really don't want to spend 10 minutes doing this and would prefer a one-minute trick. She proceeded to teach me a real time-saver that looks natural and not chiseled. Working in thin circular motions, she started under the cheek bone with a bronzing powder, then moved upwards along the hairline, continuing in small circular blending motion creating a natural contour look. Brittany also blended along the jaw line and the neck slightly. Highlight powder used around the eye area is key to deflecting light if using the right products. She used Chanel, but when I got home and tried it myself with the Maybelline powder it did a decent job. I soon realized I only needed minimal amounts here. While Fancy Face Inc., is known for their on-site beauty services at weddings and events, this was a great meet to take away some beauty saving tips. Brittany, where have you been all my life?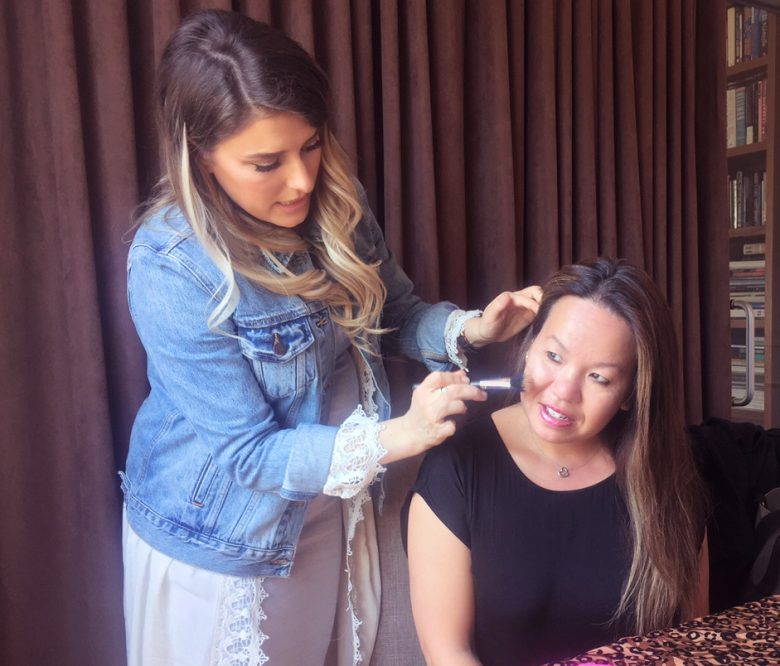 LIGHTS, CAMERA, LASHES INNER RIM BRIGHTENER by TARTE: "You look so tired" is something I hear often from my friends and family. WTF? I'm a little offended as I don't feel tired and keep telling myself that it's just the ways my eyes are shaped. C'est la vie? But wait. Brittany said I needed this rim liner from TARTE and she was right. I instantly noticed that I look more awake. It was a real eye-opener. Pun intended. So, I literally ran to get my own. It's also waterproof, which is ideal for me. I'm wearing this every day now.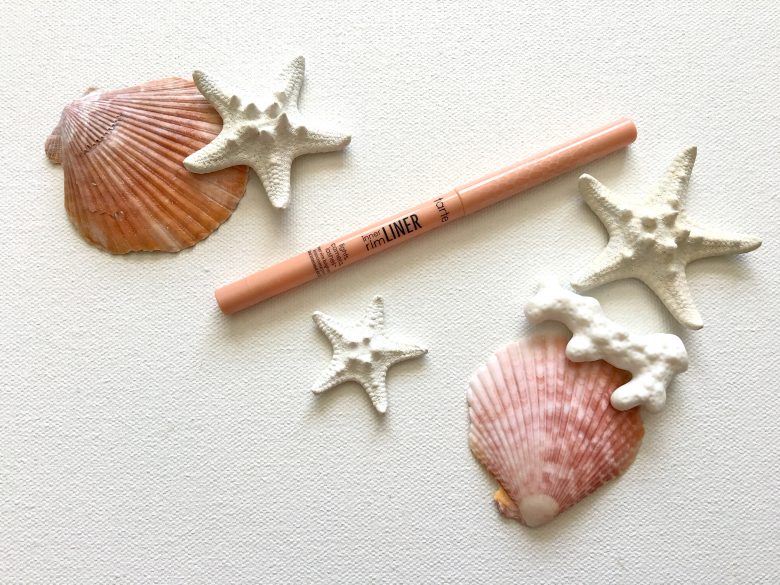 SEPHORA BEAUTY BRUSHES: When was the last time you changed your beauty brushes? Hmmm.  I just realized that my brushes have been sitting in my makeup drawer for a few years. Yikes! I don't use them too often, but brushes will always pick up oils from your skin and just sit there. Also, if you're using old, grimy brushes in your powders and what-not, it won't apply well and is counter-productive to the look you're trying to achieve. Not to mention, spreading germs that have been simmering. Ew. There are synthetic and real hair brushes available on the market at all different price points, and the variety of shapes and sizes are mind-boggling. I picked up this simple set of five with a kit that is perfect for home and travel.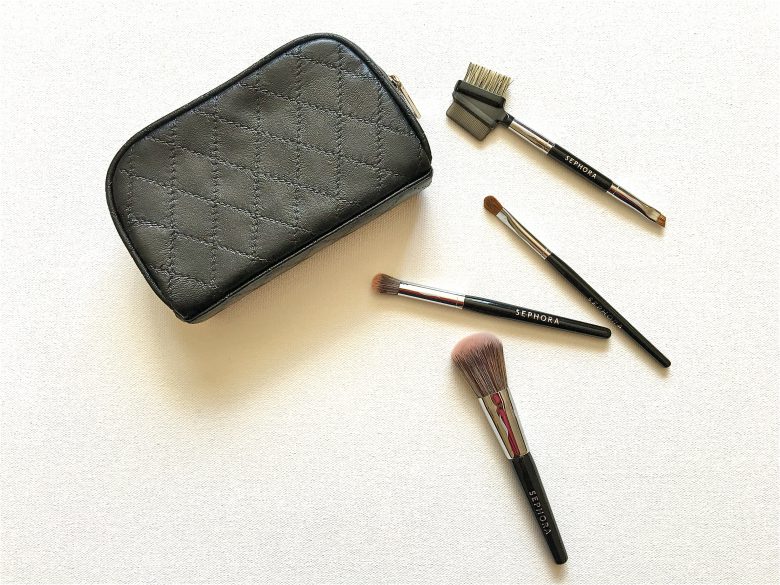 OPI Original NAIL ENVY Nail Strengthener: I need to confess that when I get stressed, I tend to pick at my nails. I know it's bad. I'll even pick off my manicures. Which is even worse since when I do that, it may even peel off a layer of my actual nail that weakens. This nail strengthener is amazing. It includes wheat protein and calcium that helps strengthen and harden nails. Plus, it fills weak spots that could break easily. I've worn it alone and it offers a clean, polished look. You can also use it as a base coat to help smooth out rough spots under your colour.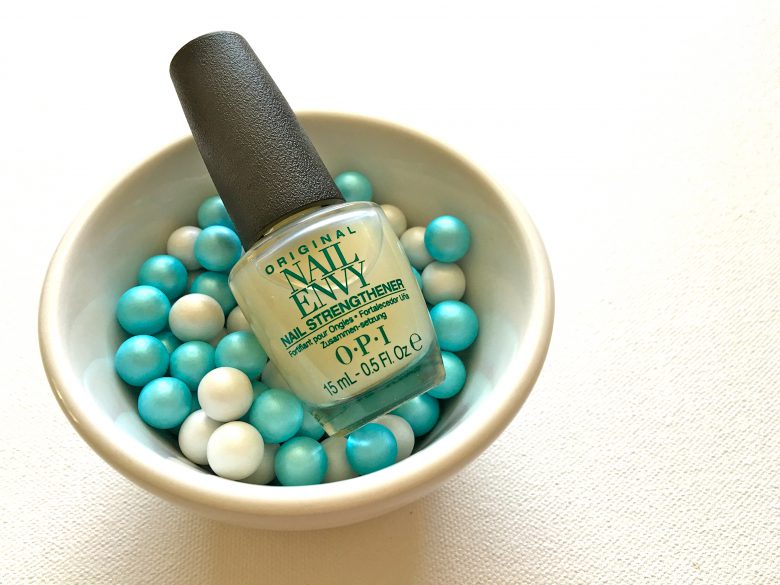 KERATHERAPY GRAY ROOT CONCEALER: Not sure where all the gray hairs come from, but covering them is super easy when I'm in between hair appointments. I've tried several different temporary cover ups for my grays and this one is great. It's sprayed directly onto clean dry hair. An accurate spray opening allows for a more precise cover. Allow to dry and watch the colour stay put until you wash your hair. It doesn't stain clothing or bedding and has a light clean scent. The product contains Keratin – an ingredient that is known to help strengthen and reduce breakage in hair. This root concealer comes in a variety of shades, including one for red heads.