As we ramp up to the holiday season there are a few video games that are worth considering if they are on your kid's wish list. Here are some of recent releases that we've tested out and why we love them!
Yo-kai Watch (Rated E 10+/Nintendo 3DS/1 or 2 players)
After selling millions in Japan, this wildly popular game is finally available here in North America. It's a fun and somewhat mischievous game filled with Yo-kai. What are they? Well, we can't see them with our own eyes but they are everywhere. As you explore their world through the game, you use your Yo-kai Watch to find time and befriend them. They join your team as each Yo-kai has a special skill or power like eating people's nightmares or resolving daily problems. You'll need them on your side to help with challenges. There are more than 200 hidden Yo-kai in this game. Jibanyan is totally adorable!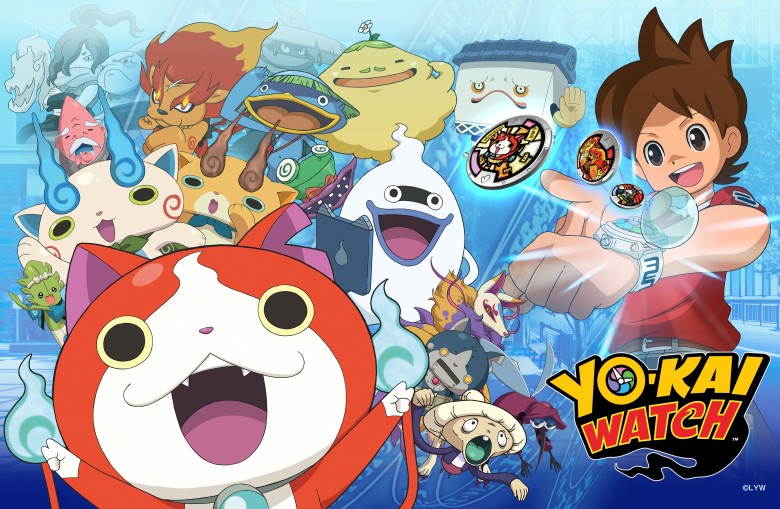 LEGO Dimensions (Rated E for Everyone for Xbox One, Xbox 360, PS4, PS3, WiiU)
LEGO lovers will want this game as it brings the best of the real and virtual LEGO worlds, merging the joy of and inspiration of playing with real bricks with this brand new video game. Build a variety of minifigures, vehicles and gadgets from the many well-known  franchises into the game using the LEGO Toy Pad. In this game there's an ancient planet at the center of the LEGO Multiverse inhabited by an evil mastermind, Lord Vortech who wants to be the ruler of this universe. When a mysterious vortex appears in various LEGO worlds, different characters including those from DC Comics, The Lord of the Rings, The LEGO Movie are swept away. To save their friends, Batman, Gandalf, and Wyldstyle (who come with the Starter Pack) bravely jump into the vortex. Through their journey to save their friends, they are confronted with unexpected characters and, you as the players must figure out how to keep safe from the danger that lurks. Each LEGO Dimensions character has several unique abilities that allow them to manipulate the bricks that construct the LEGO worlds. However, their individual talents vary, so having the right  hero for the right job is the key to uncovering all the secrets in this game.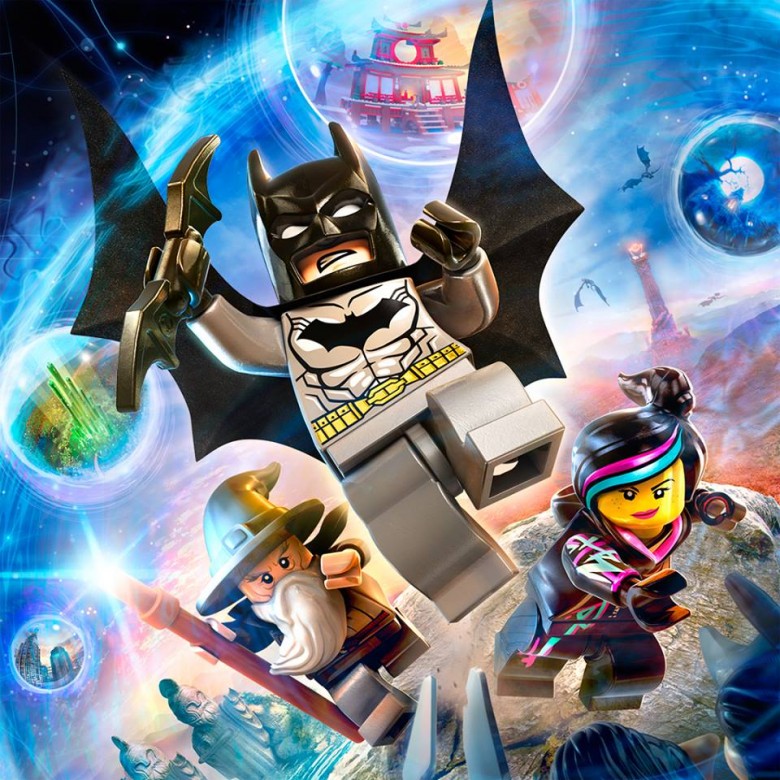 Yoshi's Woolly World (Rated E for everyone/WiiU/ 1 to 2 players)
The adorable Yoshi is on a new adventure getting all tangled up in yarn. While it may seem totally cute in this soft and cuddly world, the challenges are real. For both new and existing fans of Yoshi, there are plenty of experiences and hidden secrets. The world is turned into wool and Yoshi's mission is to rescue his friends. As Yoshi, you can tie up enemies, throw balls of yarn and even knit different levels. We loved finding loose strings that reveal some fun collectibles. There are puzzles and challenges that will please die-hard fans and also a "mellow mode" if you want to take it easy. Two players can also have fun on this game with each player controlling their own yarn Yoshi. The new game can also be enhanced with plush Yarn Yoshi amiibo figures—we did a collective gush when we opened up the green one. When you tap the amiibo onto the GamePad, you'll activate Double Yoshi. You're basically creating a second character that will help out in the game.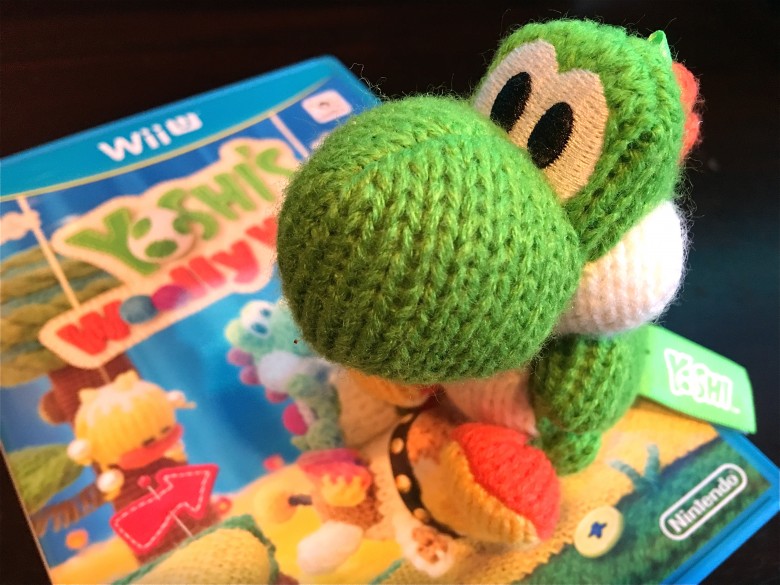 Super Mario Maker (Rated E for everyone/WiiU/1 player)
This was a surprise hit with my 11-year-old and his friends when it launched in recently. "The game is like a dream come true! You can basically do anything you can imagine," said my son. This game gives players free reign and allows your imagination to go wild to create your own levels as a "fan developer". You can drag items like enemies and obstacles onto the screen of the GamePad to create your playing area. "I like how you can cycle through four different Mario games, old and new, so you can discover what Mario Bros. was like before," said my son. To avoid frustration, levels can only be uploaded if players can actually reach the goal themselves to ensure that while it can be challenging it still must be attainable. Super Mario Maker has sold 1 million units around the world since it launched on September 11. This has lead to the creation of more than 2.2 million Super Mario courses that have reported been played nearly 75 million times! There's the cutest 8-bit classic Mario 30th anniversary edition amiibo that's worth getting as a stocking stuffer. 
Pokemon Super Mystery Dungeon (Rated E for Everyone/ Nintendo 3DS)
In this latest game of the super popular franchise, the player is transformed into one of 20 Pokemon and together with a partner, you set out on an adventure in a world inhabited solely by the 720 discovered Pokemon. When you embark on your adventure, dungeons are randomly generated.You and your partner Pokemon go out to explore the dungeons but never the same one twice. You have  to find out what's going on and why Pokemon are being turned into stone. This latest title is a little more challenging  than previous games with more strategic thinking on the player's part.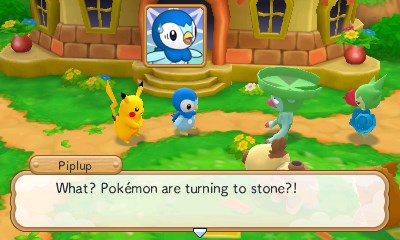 Animal Crossing: Happy Home Designer (Rated E for Everyone/Nintendo 3DS/1 player)
While my son says he's not a big fan of "design a home" type of games he really liked this one. This new game challenge is seeking a new designer to help decorate interior and exterior villager homes and public facilities across town. Players need to interact with animals and work with other employees of the funny real estate development business. Tom Nook is the CEO and other quirky characters come into play. Your task is to have fun while you design and personalize each space. In addition to the game, Nintendo has also launched new amiibo trading cards (packs sold separately with random cards) each card represents a different Animal Crossing character and each one can help work in the town once activated on the console. You can also go online to enter the monthly design contest.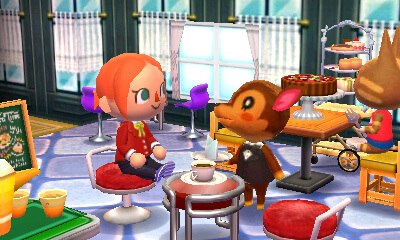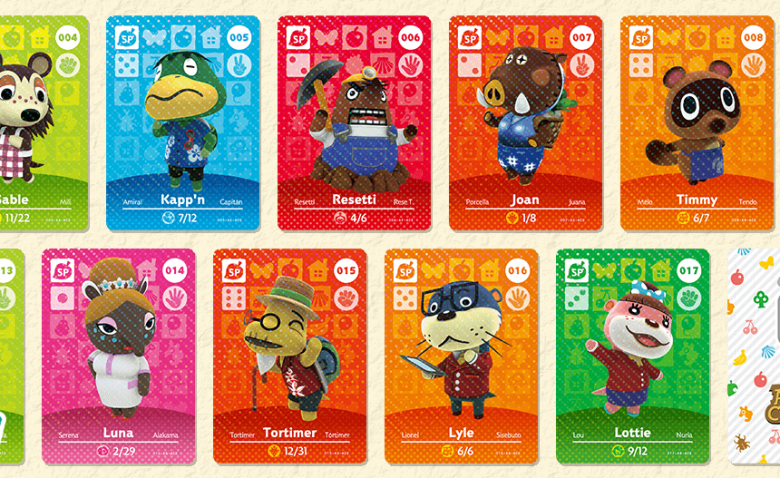 FORZA MOTORSPORT 6 (Xbox One)
Older kids (and adults) who are big fans of racing games will love this addictive driving game. The latest in the highly successful genre, this new game brings a new dimension of driving after dark as well as challenging wet-weather conditions. Considered the most realistic racing game on the market, it's been winning over fans and critics alike since it came out in September. There are more than 450 cars and 26 tracks from around the world. Lots of exotic cars that would make even James Bond get all excited.  Different "mods" are in the game like adding challenges for other players, upgrading your car for one race, or changing the awards at the end of the race.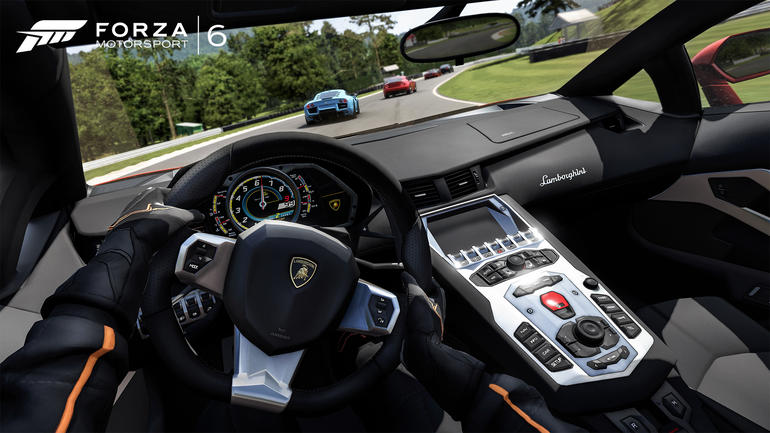 MINECRAFT: Wii U Edition
There's no denying the popularity of this game for both boys and girls. Now starting on December 17, it will be available for Wii U consoles in North America (downloadable via Ninetendo eShop). This version of the game will feature off-TV play so players can keep their games going on the screen of the Wii U GamePad controller if another family member wants to watch something else on TV. The game will also come with some of the most popular current Minecraft add-on content packs and there will be 16 add-on packs available for purchase at launch but there will be even more new content exclusive for Wii U to be released in the future.