Weddings are wonderful; newlywed life is exciting and full of life, but marriage… marriage is hard.
Don't get me wrong. I'm happily married and wouldn't trade my husband for any other partner, but being married can be work. Figuring out one another's strengths, weaknesses, habits, tics, schedules, foibles—it's work, man. Depending on the foible, I can see where it would be hard not to contemplate throwing in the towel and trying again. But most of us don't throw in the towel; we slog on.
This month I read three novels contemplating that slogging of the middle aged marriage. It's always a happy coincidence when I realize that a few of the books I've read have been on the same theme; it allows for a little more contemplation than usual. All three of these books were fantastic, and I'd recommend them all, but they're very different.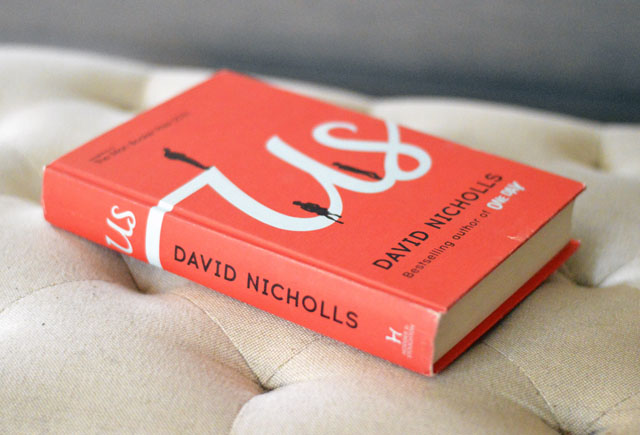 Image via Shakespeare & Sparkle
First up, Us by David Nicholls. You may have read his very fine One Day (or seen the tear jerker of a movie with Anne Hathaway and Jim Sturgess) . In that one, he tackled the art of falling in love. This new novel describes the art of falling out of love. From Goodreads,
"Douglas Petersen understands his wife's need to 'rediscover herself' now that their son is leaving home. He just thought they'd be doing their rediscovering together.
So when Connie announces that she will be leaving, too, he resolves to make their last family holiday into the trip of a lifetime: one that will draw the three of them closer, and win the respect of his son. One that will make Connie fall in love with him all over again.
The hotels are booked, the tickets bought, the itinerary planned and printed.
What could possibly go wrong?"
Readers are treated in Us to the story of Douglas and Connie's meeting, courtship and marriage, along with a last summer vacation spent on the continent. As a narrator, Douglas is sympathetic and likeable; a scientist who wants to be a romantic. He makes some very astute observations about love, truth and middle age. "From an evolutionary point of view, most emotions—fear, desire, anger—serve some practical purpose, but nostalgia is a useless, futile thing because it is a longing for something that is permanently lost…"
I really enjoyed this novel, and hope that the end of Us (the book… no spoilers!) doesn't mean the end of Douglas and Connie's stories.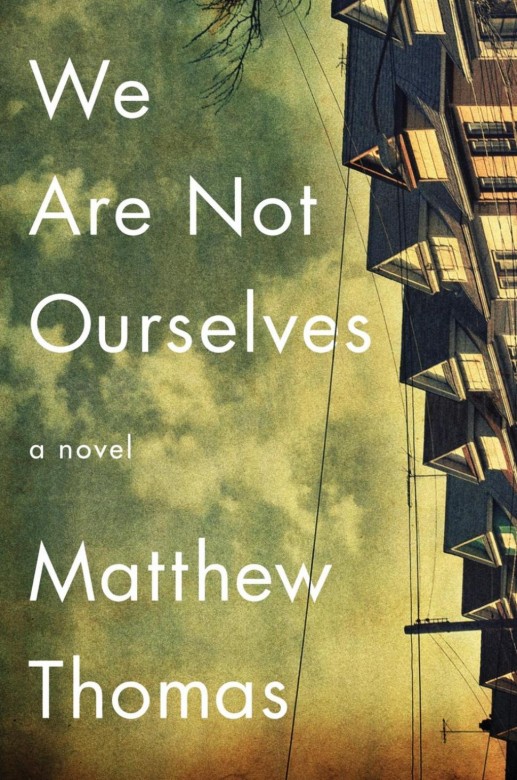 What a quietly powerful novel. It's hard to conceive that this is a debut work for Matthew Thomas, but research shows that it was ten years in the making, and I believe that.
This is a sweeping, multi-generational story about an Irish-American family that really does tell the story of the American twentieth century.
Eileen Tumulty was born to Irish immigrants in Queens, New York, and always dreamed of a better life. She marries Ed Leary, a research scientist who strives to provide that, but struggles with unexpected challenges. Their son, Connell wrestles with his relationship with each parent and strives to find his own place. I've been trying to figure out whose story this is, but all of the voices are so strong and so true that it really is the story of the family.
The writing is breathtakingly beautiful. I had about 25 pages left to read one night, and couldn't push through, so I read those final pages on my morning subway ride. I lost track of stations, time and jam packed bodies on the train, and I found myself crying as I read the final words of this novel.
"It's all here: how we live, how we love, how we die, how we carry on."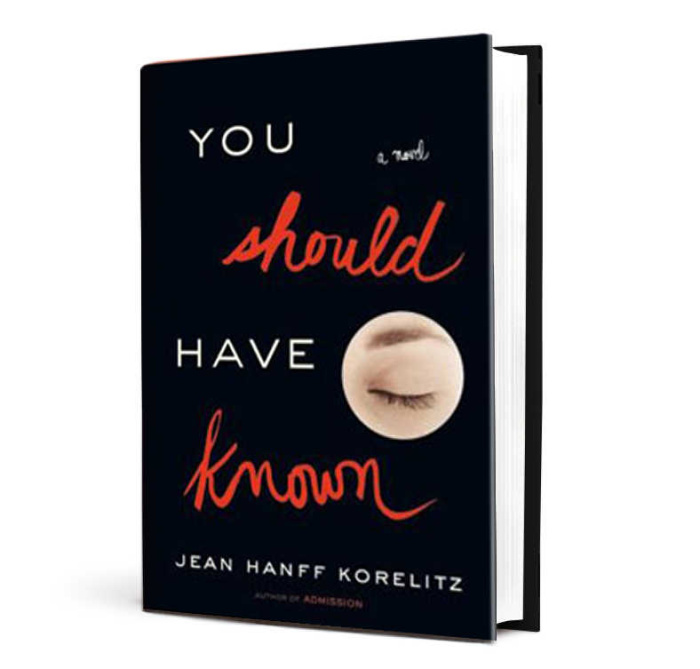 Finish off with You Should Have Known. It's the thriller for everyone who is missing Gone Girl. Grace Reinhold Sachs is a New York City marriage therapist who has it all; a handsome doctor husband who saves children's lives, an adorable and precocious tween who is attending the right prep school in Manhattan, a successful practice and a book about to launch. Then she discovers that her marriage, her husband, her views on truth are all wrong… and she's got to figure out what real happiness is. I won't give away any more of the plot, but pick this one up. I promise you'll devour it in days, and end up feeling much better about your own marriage.