We seriously look forward to the TIFF Kids International Film Festival each spring. From April 7 to 19, 2015, families are invited to take in all the action at the TIFF Bell Lightbox in Toronto. The 18th annual film festival is one of the world's premiere film festival for kids ages 3 to 13. The Festival features a total of 126 films (features and shorts) from 36 countries including Australia, Germany, the Netherlands, Japan, France, India and Russia.
Just like the famous grown-up TIFF Film Festival, TIFF Kids will bring special guests in for some of the screenings including celebrities, directors and producers to introduce the films and there will also be Q&A sessions following select screenings (check tiff.net for updates and complete list of films).
Here are some of the films that are on my radar!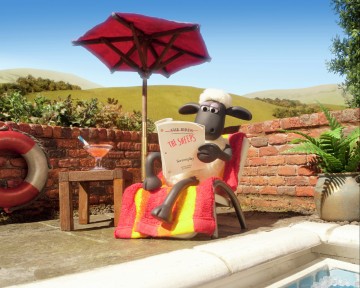 OPENING NIGHT FILM:
Shaun the Sheep: The Movie, dirs. Mark Burton and Richard Starzak, United Kingdom/France Canadian Premiere.
The brand-new feature from the stop-motion geniuses at Aardman Studios marks the first big-screen outing for everyone's favourite mischievous sheep, Shaun! Recommended for ages 4 and up.
CLOSING NIGHT FILM:
When Marnie Was There, dir. Hiromasa Yonebayashi, Japan, Canadian Premiere.
Sent from her foster home in the city one summer to a sleepy town by the sea in Hokkaido, Anna dreams her days away among the marshes. She believes she's outside the invisible magic circle to which most people belong—and shuts herself off from everyone around her, wearing her "ordinary face". Anna never expected to meet a friend like Marnie, who does not judge Anna for being just what she is. But no sooner has Anna learned the loveliness of friendship than she begins to wonder about her newfound friend… Based on the novel by Joan G. Robinson, When Marnie Was There is the newest film from Studio Ghibli, and the second feature film by Hiromasa Yonebayashi, the director of The Secret World of Arrietty. Recommended for ages 10 and up.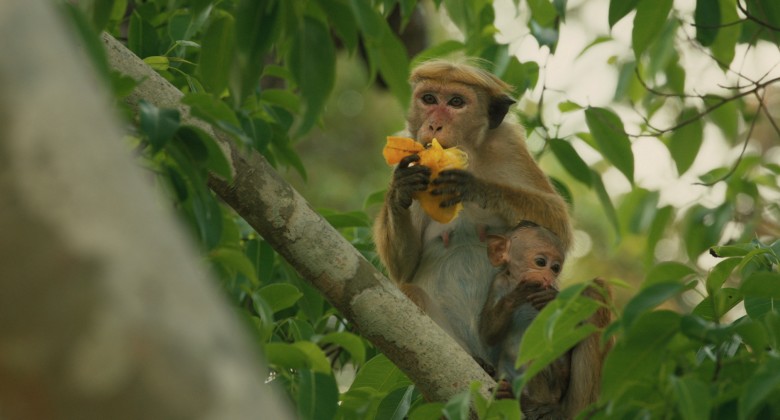 Disneynature's Monkey Kingdom, dir. Mark Linfield, co-dir. Alastair Fothergill, USA.
A newborn monkey and its mother struggle to survive within the competitive social hierarchy of the Temple Troop, a dynamic group of monkeys who live in ancient ruins found deep in the storied jungles of South Asia, alongside a rich cast of jungle characters. Recommended for ages 8 and up.
Landfill Harmonic, dirs. Graham Townsley and Brad Allgood, Paraguay/Brazil/USA. Canadian Premiere
Landfill Harmonic follows the Recycled Orchestra of Cateura, a Paraguayan musical group that plays instruments made entirely out of garbage. When their story goes viral, the orchestra is catapulted into the global spotlight. Under the guidance of idealistic music director Favio Chavez, the orchestra must navigate a strange new world of arenas and sold-out concerts. However, when a natural disaster strikes their country, Favio must find a way to keep the orchestra intact and provide a source of hope for their town. The film is a testament to the transformative power of music and the resilience of the human spirit. Recommended for ages 10 and up.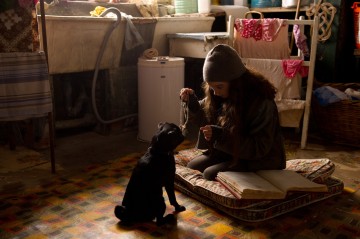 Molly Moon and the Incredible Book of Hypnotism, dir. Christopher N. Rowley, United Kingdom, World Premiere
Orphan Molly Moon lives a hard life in a cold, run-down orphanage, run by Miss Adderstone, a woman of cruel rules. Then one day, Molly finds a book, 'Hypnotism, An Ancient Art Explained.' Can she learn its lessons and hypnotize her way out of her miserable life? Can she use hypnotism to get back to her friend, Rocky, who has been adopted? Molly starts by hypnotizing Petula the pug and amazingly, it works! Perhaps hypnotism can do more for Molly than she ever even dreamed of. Molly finds out while hypnotism can make your dreams come true, things can get out of control and you may find yourself in places that you don't want to be, at all! Recommended for ages 7 and up.
A Little Game, dir. Evan Oppenheimer, USA. Canadian Premiere
Unhappy at her prestigious new NYC private school, 10-year-old Max learns to persevere and embrace change after she starts taking chess lessons from a grumpy old man (Oscar® winner F. Murray Abraham) in Washington Square Park. Recommended for ages 8 and up.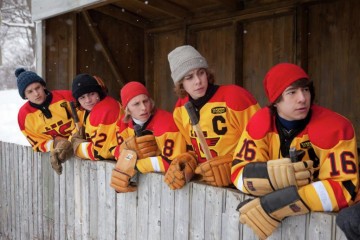 When We Were Boys (Il était une fois les boys), dir. Richard Goudreau, Canada.
A group of teenage friends and hockey teammates bonds in the face of adversity both on and off the ice, in this nostalgic coming-of- age tale set in 1967 Quebec. Recommended for ages
The Island of Secrets, dir. Taavi Vartia, Finland/Greece, International Premiere
Toni, 15, has been forced to spend his holidays in Greece with his dad, his stepmother and his two stepbrothers. Toni only wants to go home, until he meets a beautiful Greek girl named Adriana and starts to enjoy himself. But then Adriana is kidnapped – and it seems to have to do with a mysterious treasure. Toni and his stepbrothers decide to rescue Adriana, not knowing that this will be the greatest adventure of their lives. Recommended for ages 10 and up.
Bite Size, dir. Corbin Billings, USA. International Premiere
America's battle against childhood obesity is an issue too big for many to fully comprehend. With one in three children overweight, the epidemic is sweeping our nation at an unforgiving rate. But in spite of these odds, Bite Size showcases the stories of four inspiring kids from diverse backgrounds who are fighting for their health one day at a time. Proving that it's not just about the number on a scale, what really matters is learning what keeps you active and makes you happy. Recommended for ages 11 and up.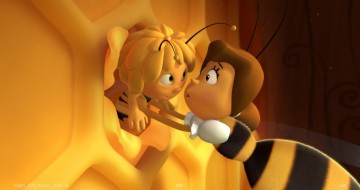 Maya the Bee Movie, dir. Alexs Stadermann, Australia/Germany, Toronto Premiere.
Maya is a little bee with a big heart. While bees believe that other insects are fearsome, Maya can't help but make friends with other bugs in the meadow. When the Queen's royal jelly is stolen, it will take Maya and all of her bug buddies to save the day! Recommended for ages 3 and up.
The TIFF Kids International Film Festival takes place at TIFF Bell Lightbox from April 7 through April 19. Tickets for the TIFF Kids Festival are on sale now for TIFF Members, and are available to the general public beginning March 11. Tickets for digiPlaySpace are on sale now for educators, TIFF Members and the general public. For more information on screenings and activities, or to purchase tickets, please visit tiff.net/kids call 416-599-TIFF (8433) or 1-800-599-TIFF, or visit the Steve and Rashmi Gupta Box Office at TIFF Bell Lightbox.