We're getting ready for the annual Santa Clause Parade here in the city. Grab your mittens and dress for the weather! AND make sure you're mobile device is all charged up and ready to go! Guaranteed it will be a great photo opp! But here are a few handy apps that you may want to download before the big day!
SantaParade  (Free – universal): I've downloaded this one already! There are two great features on this app. Track Santa as he  heads along the parade route. It's handy to determine if you have enough time to run little Joshy to the nearest washroom or grab a hot chocolate. You won't miss Santa! You can also have some fun participating in the parade by activating the "jingle bells" on this app. Shake the phone and hear them ring!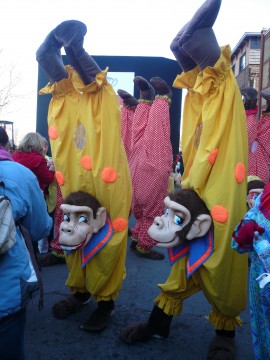 Find my Friends (Free – universal): Get your friends and family to download this app as well as this great app allows you to easily locate your friends and family from our iPhone, iPad, or iPod touch while navigating the crowds along the parade route. You can choose to share your location with a group for a limited time! Perfect for tracking everyone during the parade!
RocketMan (Free – universal): Don't bother driving down as the core will be congested. Use this handy app to get determine what time buses and streetcars will arrive at your nearest transit stop. The app will also tell you if there are any closures or service interruptions.
CP24 (Free): For up to the minute breaking news and weather updates.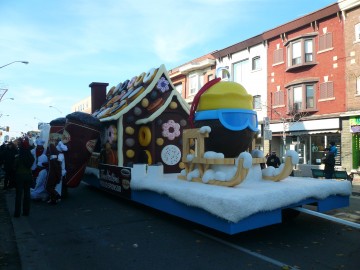 Timmy Time: (Free – universal) find the nearest Tim Hortons location to you!
iPhoto for iOS: ($4.99 – universal)   iPhoto for iOS lets you create a personalized photo book or order your favorite photo as a print (in poster size or even panorama) right from your iPhone, iPad, or iPod touch.  Enhance your pictures with Multi-Touch tools that let you adjust colour and exposure, and apply beautiful photo effects. Create custom slideshows that you can pause, rewind and fast-forward using touch gestures – to relive the parade again at home with the kids. Order professional-quality prints in traditional sizes or as square prints, posters and stunning wide-format panoramas. You can even turn your favourite photos into gorgeous hardcover photo books using just a few taps and swipes on your iPhone, iPod touch and iPad.
What other apps have you discovered that you think will be handy?
See you out on the parade route!