Written by Kait Fowlie
Popcorn has been a big holiday symbol through the ages. A Saxon custom back in the 1840s, it all started when Queen Victoria expressed a desire for a Christmas tree adorned in popcorn, ribbons, flowers, and fruit. Her wish was granted and the custom grew into a trend.
We still use popcorn in our holiday festivities, from stringing it into garland to popping it on the stove for neighbourly pop-ins. Popcorn means a party.
Here are our ideas for a pre-Christmas popcorn party to get kids in the spirit/keep antsy kids happy on snowy weekend afternoons.
The Agenda:
DIY Popcorn bar
Popcorn garland stringing
Popcorn snowball making
DIY Popcorn Bar
First off, start by popping a huge batch of air-popped popcorn on the stove for crafting/eating. If you've never done it before, here's how it's done:
You'll need:
3 tablespoons peanut oil
1/2 cup popcorn kernels
Heavy-bottomed pot with lid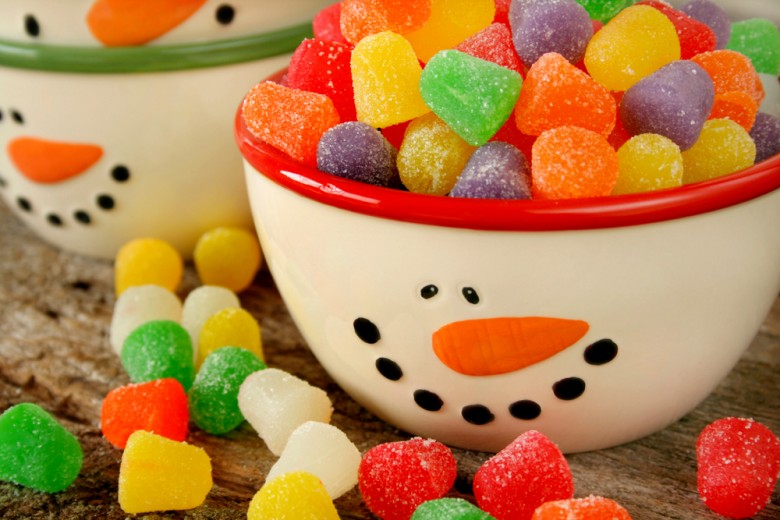 Add oil to the pot over medium high heat. Add three kernels to start. When one or more of them pop, add the remaining popcorn kernels and cover the pot. Shake the pot over the element continuously to prevent kernels from burning. Continue shaking until most kernels have popped and you can't hear them at the bottom of the pot. Turn off the heat and continue to shake – a few remaining kernels will pop. Remove lid, huge batch of popcorn is ready.
Clear a table and make room for toppings: dishes of holiday M&Ms, gummy bears, chopped candy cane, etc. for sweet and savory mixes. Get some individual cardboard popcorn boxes for kids to make up their own mixes.
Popcorn & Cranberry Christmas Garland Craft
Here's a traditional garland craft that would make Queen Victoria proud. String it around the tree, your banister, or drape on your hearth for some vintage festive appeal.
Thread strong floss, string or fishing line through an embroidery needle. Carefully string on a peices of your air popped popcorn until you have enough of a garland to wrap around your tree / banister. Secure it with knots at both ends. For colour and variation, string cranberries, gumdrops or other chewy candy.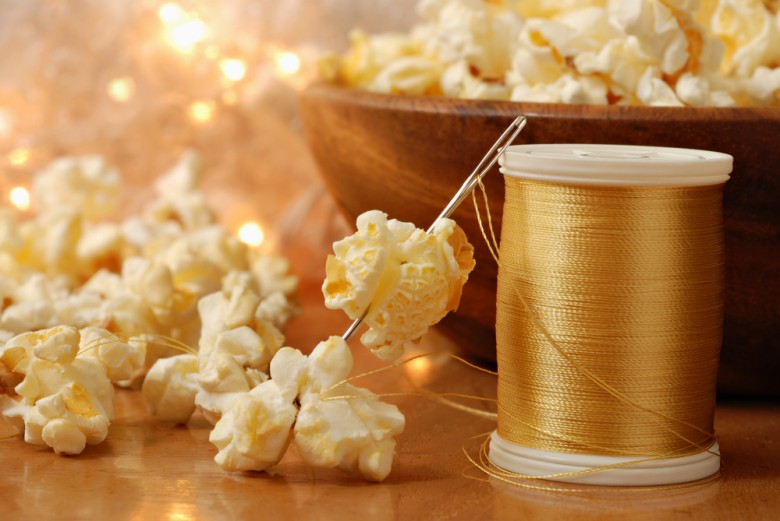 Popcorn Snowballs
These cookie-alternatives make a great edible gift for the holidays. Make a batch and package them up all pretty-like for homemade gift with personalized festive flavour.
In a small saucepan over medium heat, combine 4 T. butter with 5 cups of mini marshmallows. Stir until the marshmallows are melted. Remove from heat and add a dash of vanilla extract and a pinch of salt. Pour the mixture over 6 cups or so of popcorn to coat evenly.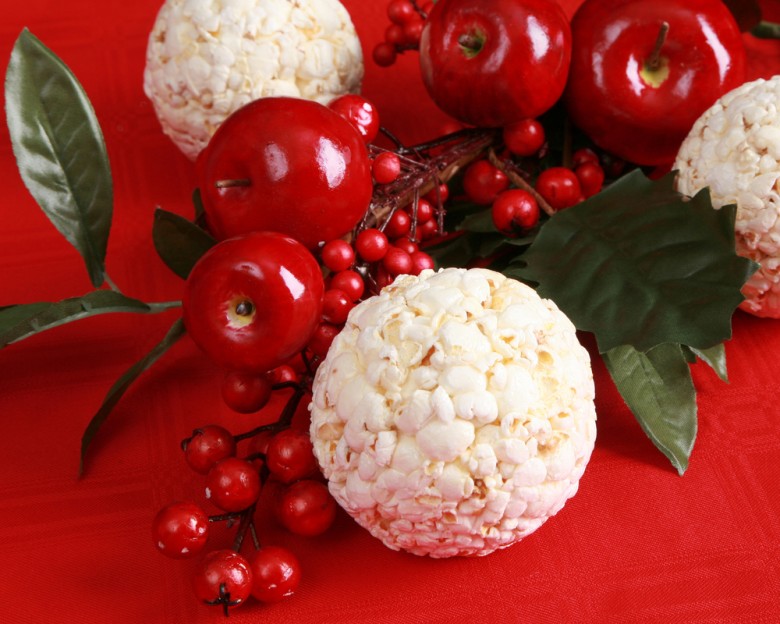 Form portions of the mixture into 3-inch balls (mixture should make 12). Set on a parchment lined cookie sheet to cool, about 30 minutes. Just before they're cool (hard-ish but not overly sticky) roll balls in white / blue sprinkles and set each in a cupcake liner. After they're cool, wrap packages of a few balls each in clear cellophane and tie up with a ribbon.
After crafting, put your popcorn bar to good use and turn on a classic Christmas movie (it's not too early for Love Actually, right?)