It's an exciting time of year and many consumers will be including electronics/games as gifts over the holiday season. If you have little gamers making their wishlists, you'll probably see one of more of these titles on their wish list. We've had a chance to test out a few new titles over the past few months and let's just say, our house is playdate central. Here are some of our favourite new titles for kids and families!
SUPER SMASH BROS. for Wii U: How do I even begin to tell you about this game? It's full-on super fun! New and exclusive content brings a whole new freshness to the game for Wii U. Some of Nintendo's most loved faces in this game include Mario, Peach, Yoshi, Kirby, Donkey Kong, Samus, Pikachu and many more that make up the roster of almost a whopping 50 characters.
It's a game that is full of action and ridiculous fun causing players to burst into laughter and leaves me in total awe of the fast-paced brawls the characters can get into and out of. What also blows me away is the 8 multi-player ability of this game. Kids have been arriving at our door with their Nintendo 3DS to connect to the game. At 10 years old, my youngest and his friends have figured it all out.
The play life of this game has great longevity so far and countless new skills, abilities, worlds and game modes to discover. You can even create your own Mii fighters to incorporate into the game. Way too many amazing features to even get started on here but trust me, it's a winner! The kids have loved the "power ups" that keep them on top of their game.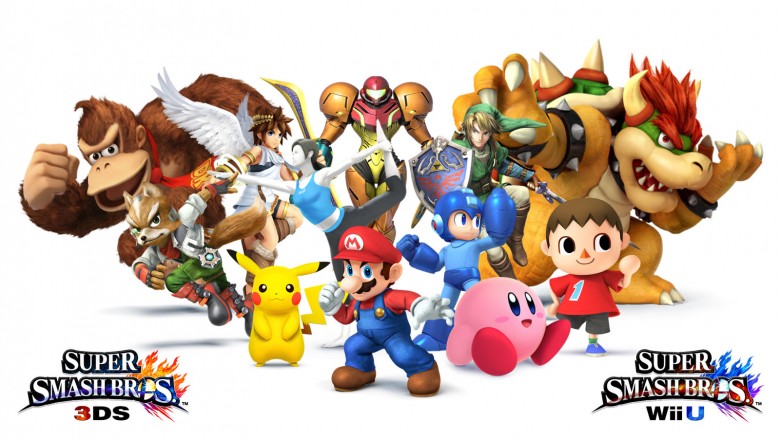 In addition to the recent launch of Super Smash Bros for Wii U,  Nintendo launched the amiibo ($13.99 each) a new playable figure! The most loved characters are brought to life allowing gamers a whole new level of play.  The amiibo is unlocked with a touch to the Wii U GamePad controller. Then the characters are recognized within the game and offer more gaming experiences – even in other games like Mario Kart 8 and Hyrule Warriors will offer bonus content. Through the amiibo players can build their powers up (data is saved on the amiibo) and continue to strengthen their character. While you don't necessarily need amiibo to play this game, it certainly opens up more gaming fun (and make great stocking stuffers!) There are currently 12 characters and with more character releases coming out any day now. Super Smash Bros has received rave reviews globally and has shattered sales records everywhere. It is now the fastest-selling Wii U title ever in the North American market with more than 500,000 physical and digital units combined sold during the weekend launch alone in November. Great for all ages.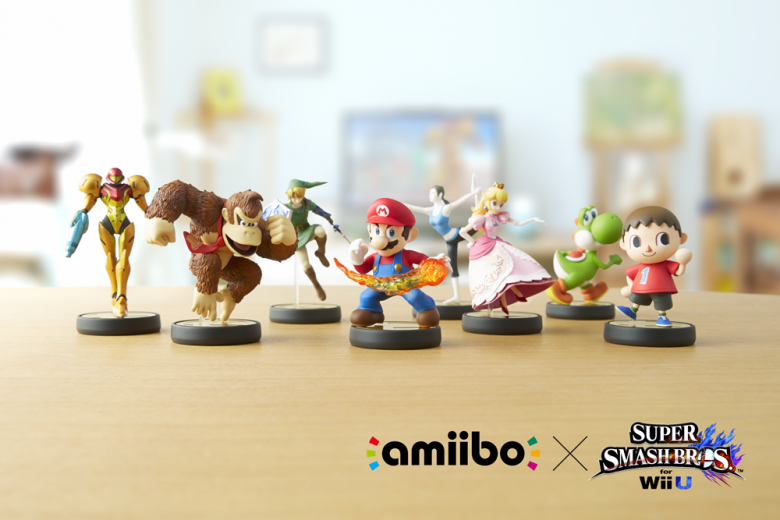 SUPER SMASH BROS. for  Nintendo 3DS : This very popular "little brother" is the portable version released earlier in the spring and continues to be on heavy rotation on my son's 3DS (it's saved him from boredom on long flights and during trips to Grandma's when the adults are  sitting around having endless conversation). There are different and unique experiences in this game that makes it different from the Wii U version so we have both!  In this game you can customize special attacks and even create your own Mii fighters as well and bring the character in the Super Smash Bros world of fun. Great for all ages.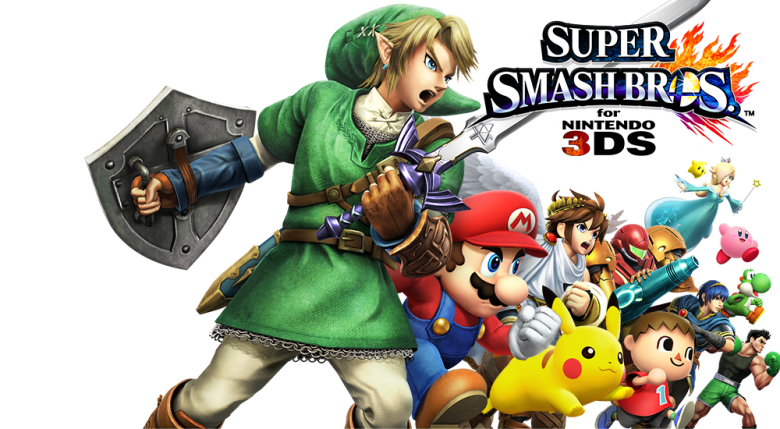 FORZA HORIZON 2: This game is what my boys (hubby included) would consider the ultimate and most realistic driving game. First, any car enthusiast will go crazy over the line up of cars featured in this game. The highly impressive roster includes more than 200 of the world's most desired cars including Pagani, Aston Martin, Lamborghini, McLaren, Bugatti, BMW… the list goes on. Race enthusiasts can feel the drift of driving along stunning open-wide roads of Montellino, Nice and Castelletto. Experience a variety of terrains and weather challenges in the high speed racing adventures. Earn rewards with your driving skills and through the game you can also purchase new releases of car packs. Lovers of the game will also want the VIP Membership that offers exclusive benefits and perks. My teenage son is pretty much dubbing this the game of the year and the little guy is hot on his tracks. The game is seriously gorgeous even just to watch. It's a pretty big deal around here. Available on Xbox One, Xbox 360.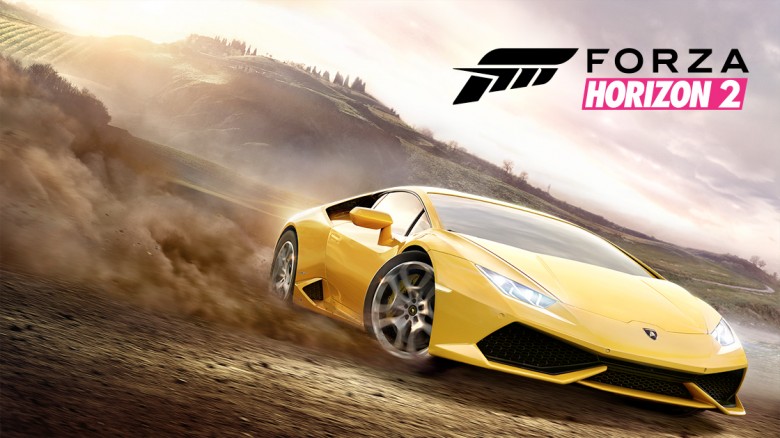 CAPTAIN TOAD: Treasure Tracker for Wii U (exclusive): My son was really looking forward to the launch of this game and it didn't disappoint! Captain Toad and Toadette are way too cute! The tiny heroes are on a treasure hunt in search of the Power Star. The game starts with Toadette and the only Power Star being taken away. Players must help Captain Toad get the Power Star and Toadette to unlock her has a playable character. We love the character's positive can-do attitude as players go through the many, many fun challenges  while collecting stars and gems.Powers Ups are popular to gain to leverage the characters advantages.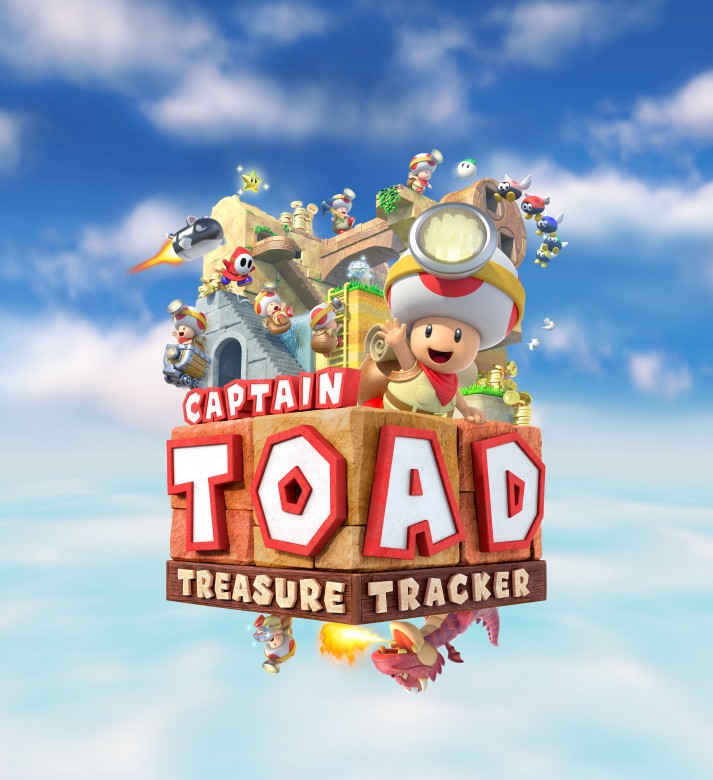 DISNEY INFINITY: Marvel Super Heroes (2.0 Edition): Yes, we can all be superheroes in this exciting game that gives endless creative fun. Using interactive playable characters, players can take on roles of over 20 Marvel characters— including Captain America, Thor, Hulk, Black Widow, Iron Man—to battle enemies, complete challenges solve puzzles and well, save the world! Each superhero can be customized according to preferred level of play. Follow the missions or create your own playing field using the enhanced "Toy Box" mode that can be created with countless Marvel gadgets and props by using the "creator tool".  Game disc included with the set delivers structured themed games that allows more customizable play like Simba's Pridelands where your can create Simba's homeland. The starter kit includes a portal that is needed to make the superhero figures come to life. Available on PlayStation 4, PlayStation 3, Xbox One, Xbox 360, Wii U, PC, iOS.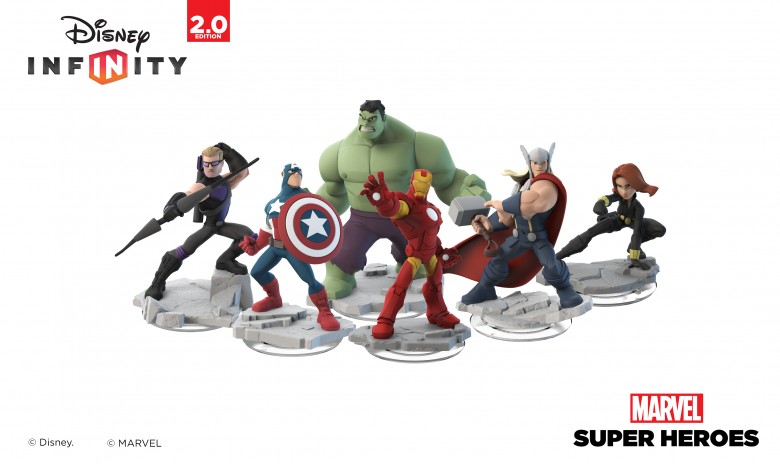 Pokémon Omega Ruby and Pokémon Alpha Sapphire for Nintendo 3DS: (also available on Nintendo 2DS) Whether you're a fan of the Pokémon franchise or new to the fold, this game is a sure hit. My 10-year-old is raving about this new evolution of the franchise. Your favourite Pokémon characters are back in the game to explore and travel like never before. Of course, classic game play elements like catching, battling and trading are still there but for the first time, the two legendary Pokémon Groudon and Kyrogre are transformed into "Primal Reversions" and revert back to their origins. Using the new PokéNav Plus, players can navigate the world and locate Pokémon in the city, in the wild or even high up in the sky. The PokéNav Plus will show them information about Pokémon once they come near them. If you're familiar with the original Pokémon Ruby and Pokémon Sapphire games, you already know about the abilities to set up personal Secret Bases. In the newest versions of the  game, the Secret Bases can be decorated with items collected through the game and players can show off their bases by inviting friends to visit using built-in communications features. Again lots more to discover and we have yet to go through everything and it's been a couple of weeks now. Great for all ages.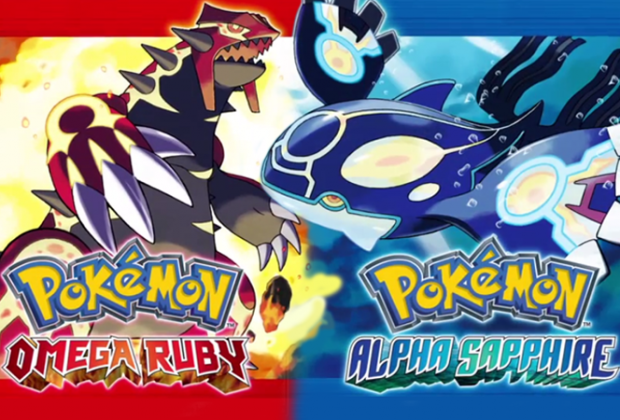 Lego Batman 3: Beyond Gotham: In this perfect match of superhero and Lego story line, players can blast out of Gotham City and in to outerspace to stop the evil Brainiac from destroying the Earth. There are more characters and more gear to complete even more missions creating a jammed packed, fun experience. Players go through the game with many collectibles to discover and we've also enjoyed the fun narration as expected from the Lego franchise. Two players can interact on the screen in missions together in two modes: split screen or on one stage. I get a kick listening to the kids play : "you get that one and I'll do this okay?" Of course, the game's longevity pulls me in again as there are 40 unlockable characters, vehicles, hidden missions to play out. Kids love the reward system and it's not too hard to figure out. Great for all ages. We tested it out on the Wii U but it's also available on Xbox One, Xbox 360, PlayStation 4, PlayStation 3, PlayStation Vita, Nintendo 3DS, and PC.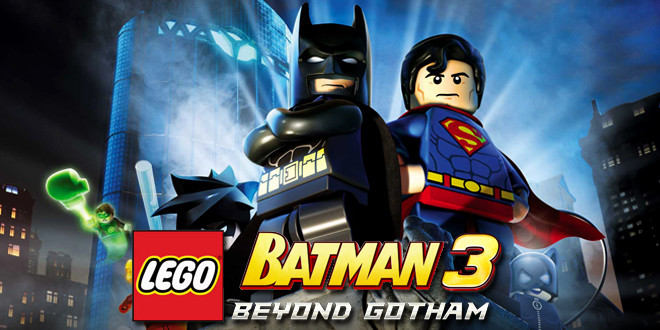 DISNEY FANTASIA: MUSIC EVOLVED: This breakthrough musical motion game will get everyone up on their feet! Featuring over 30 tracks from pop, hip hop and rock, this game transports players into an interactive world unlike any other. Add-on song packs have already been released and more to come. I had a chance to have some fun with this game on Kinect earlier this year and was swept into the world blending music, dance and natural flow of this game. As the player, you can control the pace of the music and throw magic in the air and earn points by keeping up with challenges. It's very creative leaving the power in the hands of the player almost like creating your own music video. The game is created by Harmonix the same people who brought us the ever popular Rock Band and Dance Central. Great for all ages. Available on Kinect, Xbox One, Xbox 360.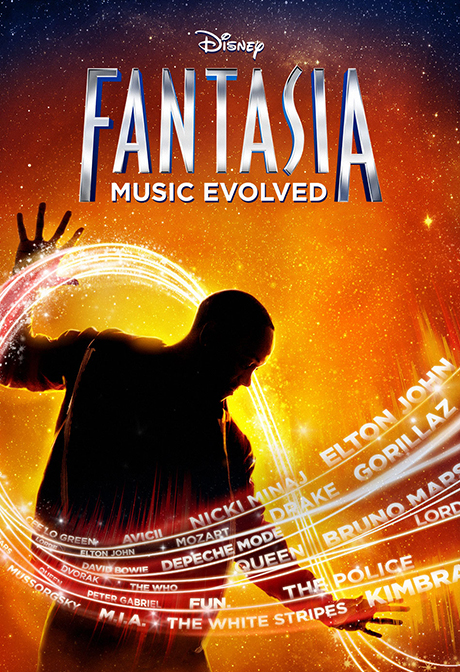 KURIO EXTREME 7″ ANDROID TABLET FOR KIDS: This impressive tablet designed specifically for kids is hands-down one of our favourite gaming devices of the season. We had a chance to test it out on a 4-year-old, 8-year-old, and 10-year-old; they all loved it. The Kurio has everything a parent could ask for, including extensive parental control features making it the safest tablet for kids. The tablet comes packed with over 90 of the most popular apps and games for kids and the eBook feature has access to many great titles. You can create up to 8 profiles so several kids can share it without having to worry about what content is being exposed to each child. Another unique feature to this tablet is the exclusive Kurio Motion Games that gets kids up and moving. My four-year-old nephew propped the tablet up and followed the instructions to stretch and jump. If your child is older and has expressed interest in social media and email you'll be interested in Kurio's Kid-safe social networking apps including Kid-safe email. The tablet is also designed for little hands and has a cool bumper to keep it safe from accidental drops. This android tablet is powered by Intel that offers faster downloads and streaming. The device also comes in pink or blue. Your little one  won't be asking to use your tablet anymore. I'm amazed at the shockingly low price ($159.99 CDN seen on December 6) for the quality of this device. Available exclusive at Toys"R"Us in Canada.