School eventually ends after a certain time, but the experiences it leaves us with stay on for the rest of our lives. School has a timeless quality to it that is reflected through the many films about school experiences made over the years. These five films provide a fun portrait of the joys, loves, disappointments, fears and anxieties of the school-aged kids. And while we all hope that our kids don't have to experience anything on the scale of say, Mean Girls, these films all offer an interesting and humorous look into the lives of teens and pre-teens. So grab some popcorn (and maybe the kids if they are old enough) and get ready for an education in teen life!
The Breakfast Club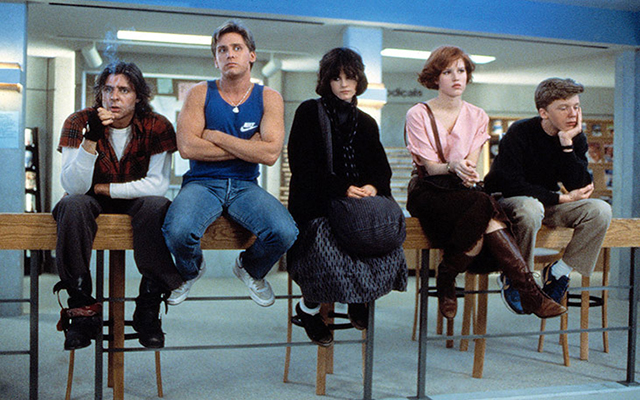 This 80s classic about a motley crew of high school kids forced to spend Saturday detention together continues to entertain audiences of diverse ages. Whether you watched this film in theaters or if you were born after it was made, you can still relate to at least one of the main characters, or all of them at the same time. The jock with a father that pushes him too hard; the rebellious student with a tough at-home life; the nerd with overly critical parents; the most popular girl at school whose parents are going through a bitter divorce; and the introverted daydreamer who is ignored by her family. All of these stereotypes are, on some level, relatable and still reflective of the cliquish groupings in schools. We laugh watching the antics of these kids as they are all forced into each other's company — something that would never happen if they weren't spending detention together — but we also rejoice in the acceptance that slowly occurs between the students. The film provides a serious and thoughtful commentary on the struggles of children and how domestic pain is masked by these stereotypes. This film provides an interesting and insightful look at the inner lives of teenagers and the anxieties they carry. Image via The Guardian.
Heathers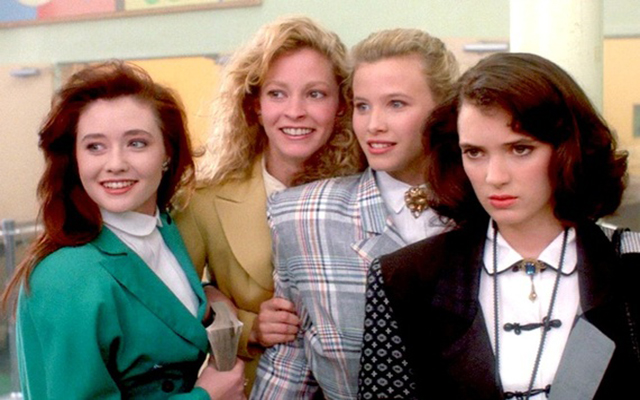 Another 80s cult classic, that, while being a dark comedy, nonetheless provides an insightful look into the us-versus-them atmosphere of high schools that makes being a student very difficult for many. The film went on to influence other classic high school films and is considered a pioneer film in the genre. Heathers was also one of the first to focus on hot-button issues such as suicide, date rape, bullying and eating disorders, which are dark themes in the film that are satirized through the quick-witted dialogue of the characters that is so frequently quoted by fans of the film. While many of the depictions of high school in this film are extreme, the situations portrayed nevertheless have a relevance to the issues that are faced by teenagers growing up now that often result in tragic news headlines. Parents who were fans of the film when it first came out can view it again and glean new insight into the mind of teenagers, as the film is certain still timely despite reflecting the issues of an earlier generation of youth. Image via The Atlantic.
Juno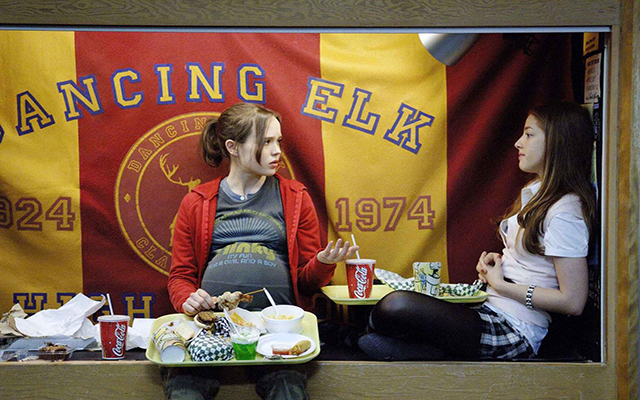 This Oscar-winning film brilliantly examines the issue of teen pregnancy in a fun and enlightening way. The satirical, snappy dialogue entertains while wonderfully capturing the anxieties that teens are confronted with as they evaluate what really makes something "the right option". Juno has a lot of difficult decisions to make early on as she navigates through the "normal" teen issues that her peers face, such as deciding whether she reciprocates the feelings of the father of her child, and how to navigate through high school while dealing with the opinions of her classmates and parents. While most kids may not find themselves in Juno's exact situation, every teen has to deal with peer pressure and judgement. The heartwarming performances in this film along with the realism portrayed though the situations Juno is faced with as she deals with her pregnancy, provides a realistic examination of school culture and teen issues that every parent will find informative and entertaining at the same time. Image via filmaffinity.com.
Mean Girls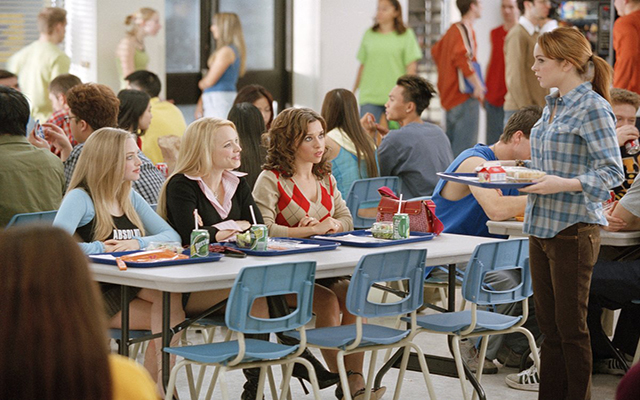 Mean Girls focuses on deconstructing the social hierarchies in high school and revolves around the experience of an outsider who is co-opted into the top-tier female clique. Mean Girls explores the anxiety of trying to "fit in" and find one's place among a crowd — a perennial issue for teenagers of any generation, and one of the main reasons why the film has enduring popularity. The witty, clever dialogue adds to the humor of the film, as well as the cast of oddball characters, who are stereotypical representations of high school kids (but still nonetheless relatable). Overall this is a thoroughly entertaining film which is as much a classic as our favourite 80s films about high school. This film is a must-see just purely for the cultural relevance and relatability that this film never fails to achieve for every generation who watches the film. Image via WiKi Photo Gallery.
The Perks of Being a Wallflower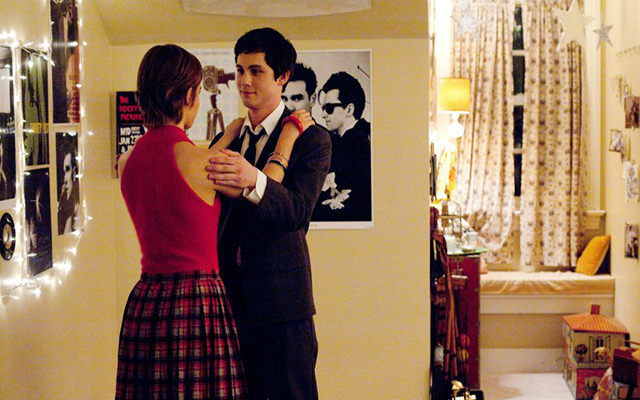 Based on the novel of the same name, The Perks of Being a Wallflower has its moments of humor, wit and snappy dialogue, but it's a much more serious take on the social issues teenagers face as they navigate through high school. It is refreshing to see the issues that are explored in the more comedic films about high school explored in depth in this film in a deeply moving way that truly captures the heartache and despair that bullying, romantic loneliness and an inability to connect with others can create in those crucial teenage years. Other controversial topics, such as drug abuse, bullying faced by gay teens and child molestation, are also explored, bringing to the forefront issues that are currently facing youth and the types of conversations and confrontations they are likely to have with their peers. This is a very moving film with stellar performances and content that is thought-provoking and educational for parents who want to understand what the current high school environment is like. Image via fanpop.com. 
Let us know what your favourite films about high school are in the comments below!