Any list that charts the sexiest men is always going to be anticipated as eagerly as Christmas morning here at UrbanMoms, and People magazine's Sexiest Man Alive 2015 was no exception.
So when they announced that David Beckham had topped this year's poll, its fair to say we were a little underwhelmed.
Look—it's not that we don't think that David Beckham is sexy (we have eyes, don't we?).
It's just that we know there are SO many hot men out there who would have been much more relevant. David hasn't kicked a ball in years and although we occasionally see him courtside at a basketball game or taking his kids out for the day, it appears he's been taking things easy of late.
So, we rounded up our pick of the 10 sexiest men that we think were more deserving of the crown.
10. Charlie Hunnam
Ladies, if your eyebrows are knitting in confusion, may I just suggest that you google this name—Charlie Hunnam. Right now, we'll wait.
The actor, who plays Jax in Sons Of Anarchy, is definitely one to watch (mostly because he has some seriously delightful facial hair and is ripped to all hell). Fifty Shades of Grey wanted him for the role of Christian Grey, but he turned the role down and has never looked back. And while the man is straight as an arrow, he has played numerous roles that defend gay rights. What a guy.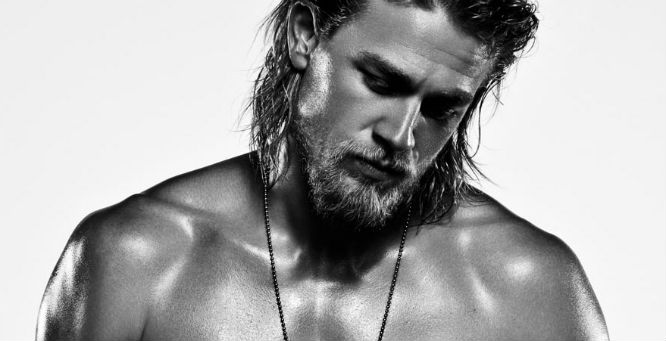 9. Michael B. Jordan
With roles in TV series including All My Children, Friday Night Lights and The Wire, Michael B. Jordan's success has been a slow burner. But with roles in movies like That Awkward Moment, where he proved his serious comedy credentials, and this year's Rocky spin-off, Creed—in which he gets very topless, for those of you feeling dismissive—we are starting to pay much closer attention. The jewel in the crown? Those dimples, man.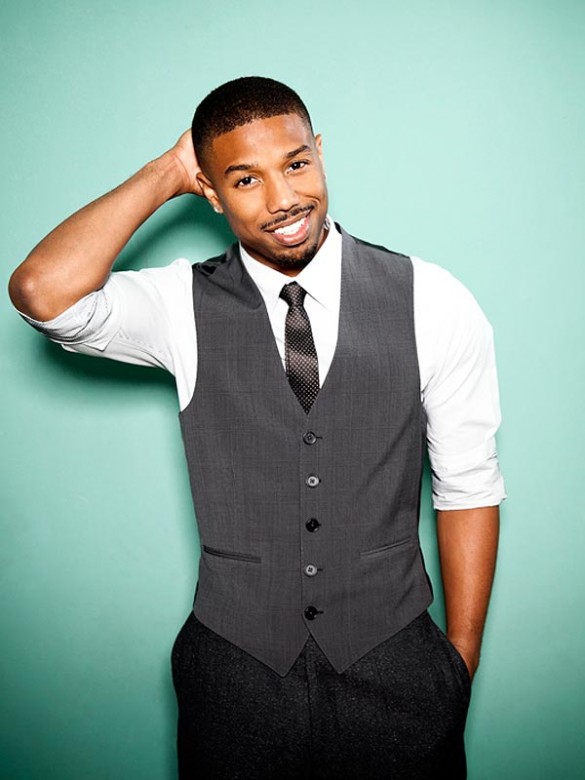 8. Jamie Dornan
Jamie Dornan may not be your average leading man—he tends to spend more time tying his damsels up than freeing them—but that doesn't stop us from finding something sexy in the model-turned-actor. Despite playing serial killer, Paul Spector, in The Fall, the fuzzy faced Irish-man caught our attention with his dark and brooding good looks. Obviously seeing something in him, he was cast as Christian Grey, a BDSM loving business magnate, in Fifty Shades of Grey, which came out earlier this year, and his star has been rising ever since.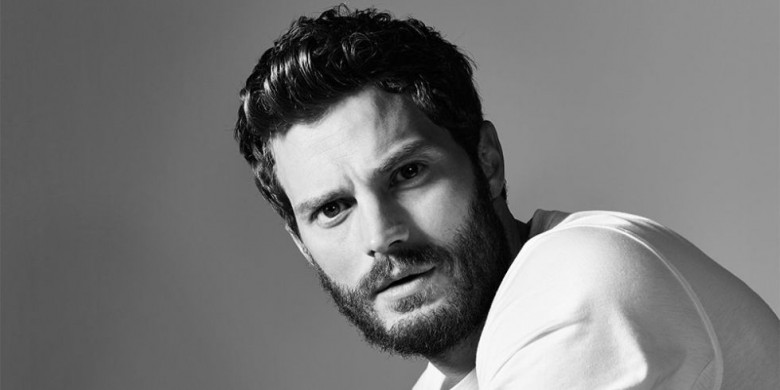 7. Kit Harrington
In a broke-the-internet level of heartbreak and turmoil *SPOILER ALERT* Jon Snow was killed off in the season five finale of Game of Thrones. The backbone of the show and with a brooding stare to rival that of Naomi Campbell (and looking almost as fetching in fur as the supermodel), we can't imagine a season six without him. With front-man-esque tousled ringlets and a mean scowl to boot, he's the underdog of Winterfell, and our knight in shining armor.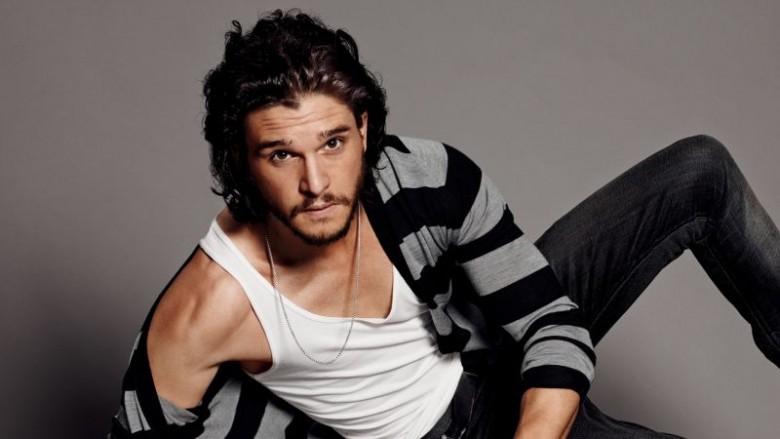 6. Chris Pratt
For years we've loved Chris Pratt as the lovable, if slightly lacking in brainpower, Andy Dwyer, in Parks and Recreation. But it wasn't until 2014 that he achieved leading man status, starring in The Lego Movie and Guardians of the Galaxy. Making it a triple play, with the hugely anticipated Jurassic World, he starred in his most financially successful film to date, and we would argue, his sexiest. Beating up dinosaurs and looking hot whilst doing it? We salute you.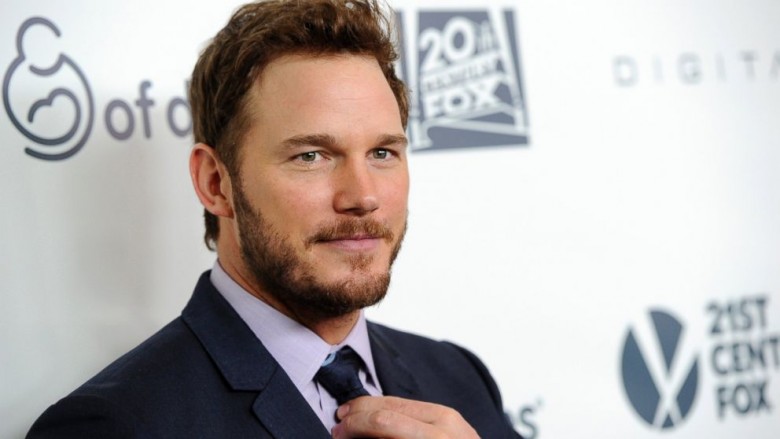 5. Daniel Craig
Ever since 007 stepped out of the sea and showed the world that incredible body, we stopped talking about Bond girls and starting paying attention to the suave agent instead. There was some skepticism when Daniel Craig was announced as the latest in the franchise in 2005; a lesser-known actor at the time who many said didn't fit the bill as the first blond Bond. But he proved all the doubters wrong, smashing box office records left right and centre, and breaking hearts everywhere after announcing, Spectre, the latest in the series, will be his last. Sob.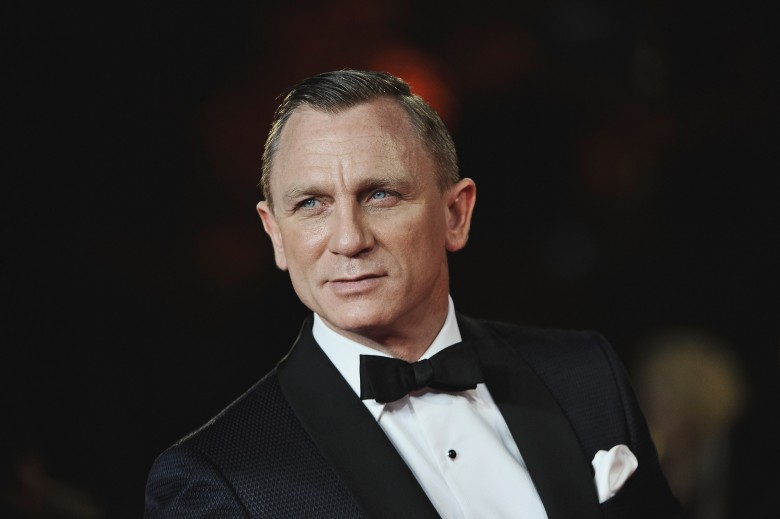 4. Blake Shelton
The country-music singer has always been a cutie with a fabulous voice but as a coach on The Voice, we've started to notice him even more than usual. On the show since the very beginning, we've seen how personable and funny he is, fighting with BFF Adam Levine, like they're an old married couple. He wins bonus man points for putting together a concert following the 2013 Tornado in his hometown, Oklahoma. Plus, celeb-mom, and all round great human being, Gwen Stefani, announced that she was dating Blake earlier in the month. And if he's good enough for the No Doubt singer, then Blake's good enough for us.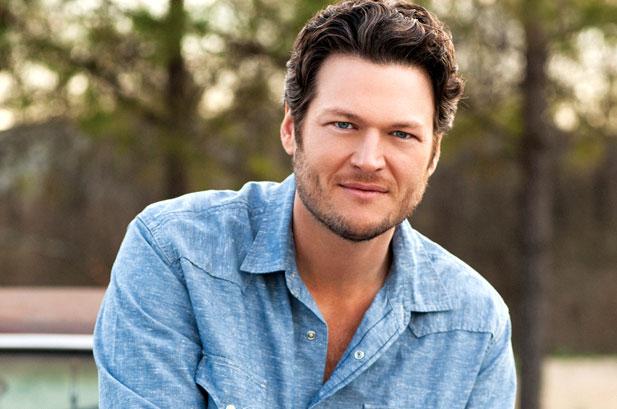 3. John Hamm
Proving that age is just a number, the most senior in our top ten is John Hamm. Forever Don Draper in our hearts, he was the ultimate in alpha male—strong, masculine, overtly sexual and thoroughly unapologetic for all of it. He speaks sparingly and when he does, he doesn't give two damns what anyone thinks about it. Plus he wears a suit and tie devastatingly well. Mad Men may have ended, but we'll always have John Hamm.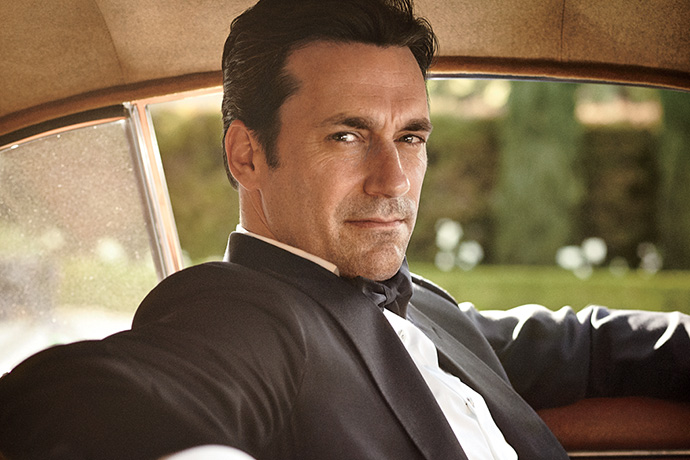 2. Tom Hardy
Perhaps most famous for playing Bane in superhero box office smash The Dark Knight Rises, we are most interested in the man behind the mask. Tom Hardy in the past battled addictions with alcohol and drugs, but has been sober since 2003, and we definitely dig that bad-boy-gone-good vibe. He's been in the biz for some time now, with his debut in Black Hawk Down back in 2001. But Tom has more recently been on our radar with roles in Inception, Locke and this year in Mad Max: Fury Road, in which he barely spoke more than a sentence during the entire movie—but oh, boy did he own it (answer, yes).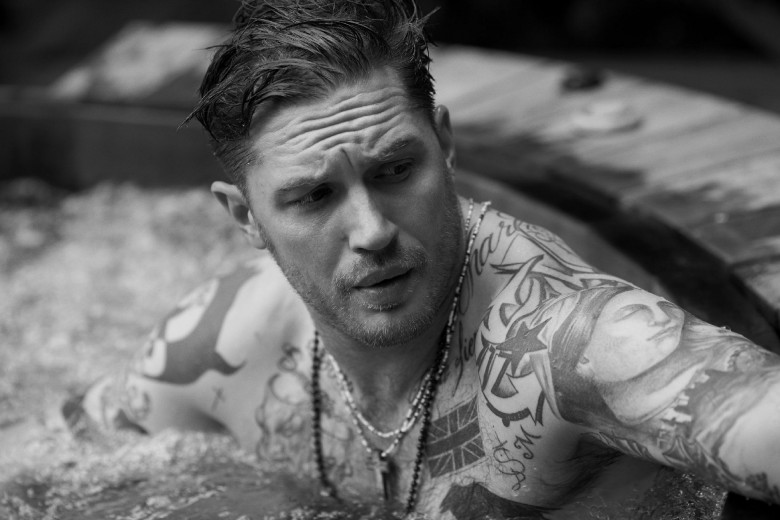 1) Idris Elba
Although there was much heated debate as we whittled down our sexiest men alive, choosing who should top the list was pretty much unanimous. Idris starred in The Wire all the way back in 2002, but it's probably fair to say that he caught the heart of a lot of viewers as the eponymous star of the BBC crime series, Luther. As the darkly obsessive and sometimes violent detective, he ultimately won our hearts as a flawed but devoted guy with a penchant for wearing suave overcoat's and dangling bad men over balconies. He went on to star in the title role in the biopic, Mandela: Long Walk to Freedom, and he DJ's under the moniker DJ Big Driis—le swoon.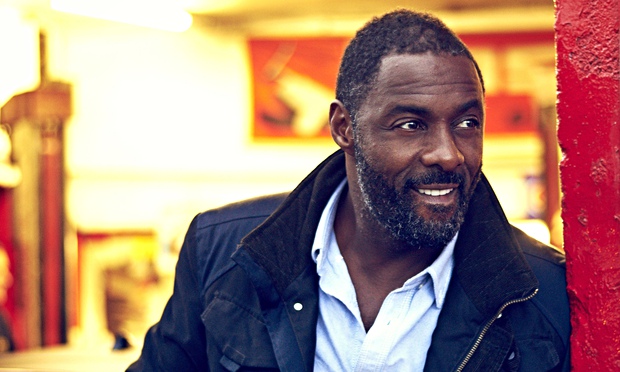 Who would you have picked for 2015's Sexiest Man alive?