Singer, mother and now UNICEF ambassador Pink recently spoke about how welcoming her baby girl into her life completely changed who she was.
"When you watch this bundle full of love and light that's untarnished and untainted by heartache and any of the numerous things that change you, it's very healing. It's a miracle," Pink, 36, told PEOPLE.
"I have lived a lot of life in a very short time, and you get hardened a little bit," the singer said. "You get jaded, you build up walls. And when you see this little kid, and you get to watch them through infancy to toddler to little person, it's amazing,"
Pink and her husband Carey Hart are the proud parents of four-year-old Willow Sage.
As a newly appointed UNICEF ambassador, Pink is working to combat malnourishment and advocate of healthier lifestyles across the world in partnership with the organizations Kid Power initiative.
And Pink isn't leaving her philanthropic work at work—she is encouraging Willow to develop her own charitable spirit.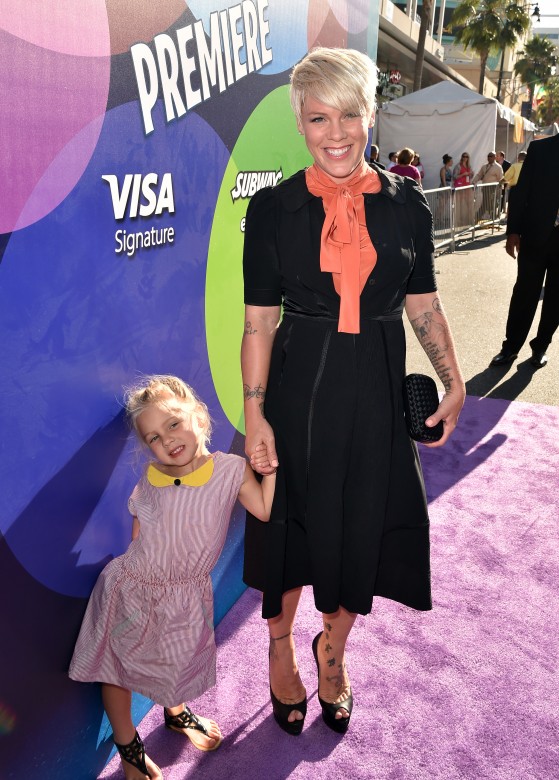 "I want her to be a global citizen. She's very aware of the fact that not everybody has a bed to sleep in at night and food on their table and coats on their back. It's hard for her to understand. I want her to be 4, you know? I don't want to give her anxiety issues," Pink says of the delicate balance she tries to maintain.
"We donate. When one new toy comes in, eight go out. And she loves being in charge of that. She loves looking around and going, 'Okay, I'm ready to give this one up, Mama.' "
We love that Pink is not only taking her own time to help others, but that she is so actively teaching her four-year-old to do the same.
What do you do with your kids to show them the importance of giving back?